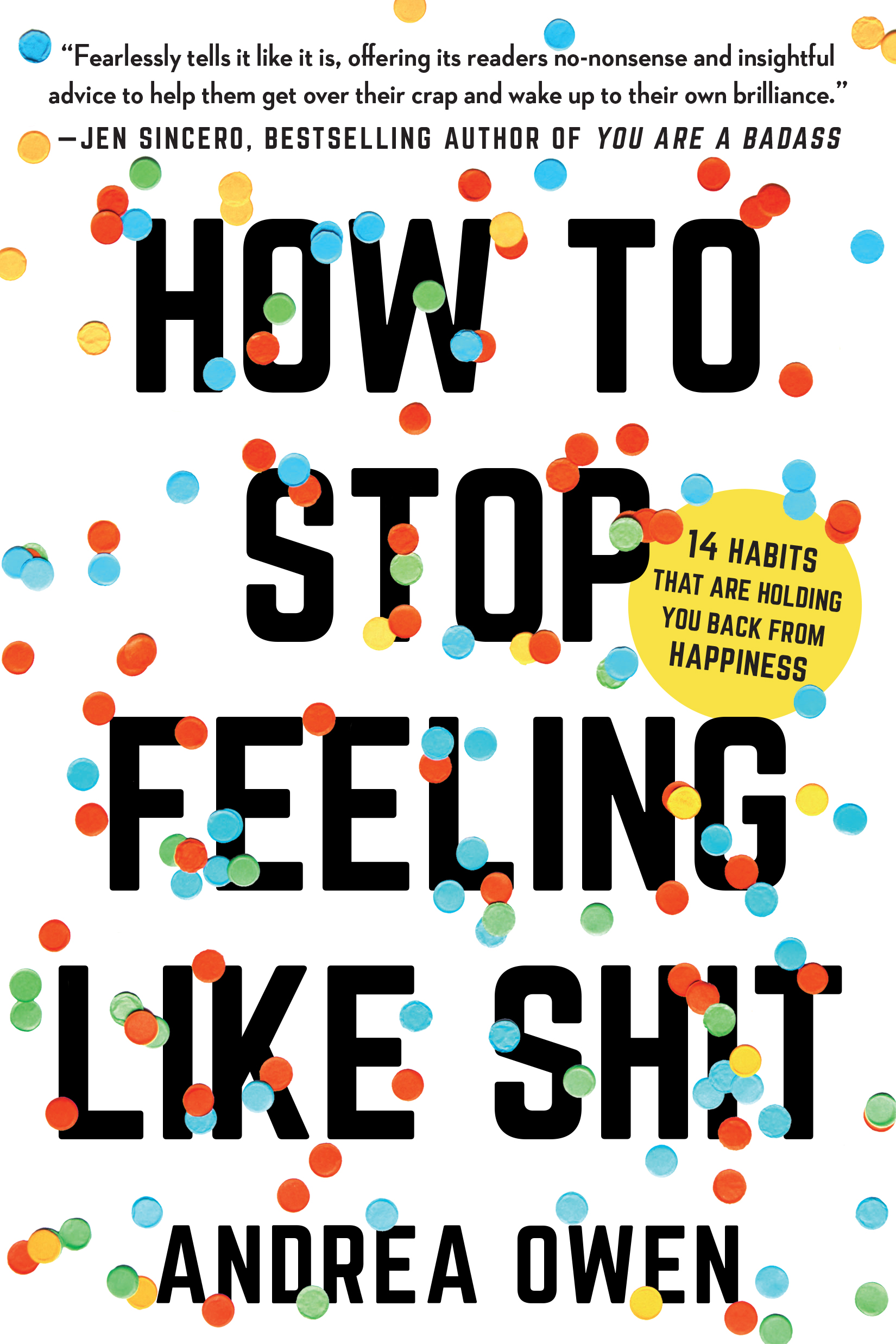 Saturday Jan 06, 2018
6:00 pm - 8:00 pm
POWERHOUSE @ the Archway
28 Adams Street (Corner of Adams & Water Street @ the Archway)
Brooklyn , NY 11201
RSVP appreciated. Please fill out the form at the bottom of this page if you plan on attending.
PLEASE NOTE: Submitting an RSVP for this event DOES NOT guarantee entrance. This is a free-access event — entrance will be on a first-come, first-served basis.
---
About the Book:
No-punches-pulled advice to women who want to stop undermining their own happiness once and for all.
How to Stop Feeling Like Shit is a straight-shooting approach to self-improvement for women, one that offers no-crap truth-telling about the most common self-destructive behaviors women tend to engage in. From listening to the imposter complex and bitchy inner critic to catastrophizing and people-pleasing, Andrea Owen–a nationally sought-after life coach–crystallizes what's behind these invisible, undermining habits. With each chapter, she kicks women's gears out of autopilot and empowers them to create happier, more fulfilling lives. Powerfully on-the-mark, the chapters are short and digestible, nicely bypassing weighty examinations in favor of punch-points of awareness.
About the Author:
Andrea Owen is an author, mentor, and certified life coach who helps high-achieving women let go of perfectionism, control, and isolation and choosing courage and confidence instead. She has helped thousands of women manage their inner-critic to create loving connections and live their most kick-ass life.
When she's not juggling her full coaching practice or hosting retreats, Andrea is busy competing in triathlons, chasing her 10-year-old son and 8-year-old daughter or making out with her husband, Jason. She is also a retired roller derby player having skated under the name "Veronica Vain".
RSVP
Bookings are closed for this event.