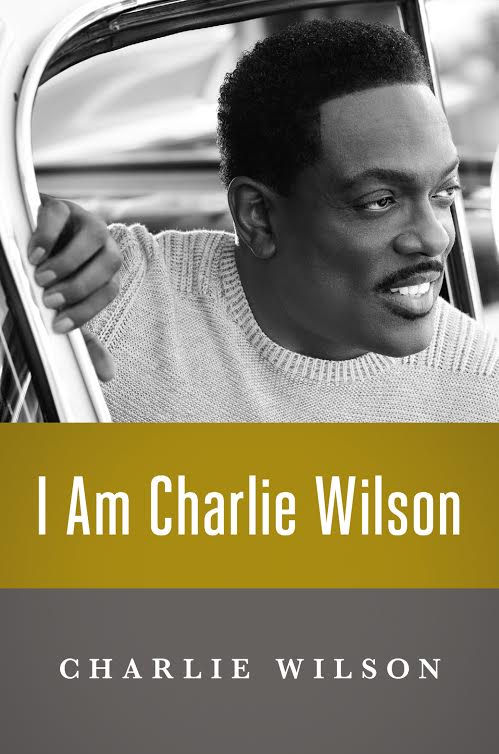 Tuesday Jul 07, 2015
7:00 pm - 9:00 pm
THE POWERHOUSE ARENA [Dumbo]
37 Main Street
Brooklyn, NY 11201
For more information, please call 718.666.3049
RSVP appreciated: RSVP@powerHouseArena.com
-or-
Please fill out the "Bookings" form at the bottom of this page.
---
In his highly anticipated memoir, songwriter, producer and music icon Charlie Wilson reveals in candid detail the highs and lows in his extraordinary life, from drug addiction, to cancer, to finding love during his process of rehabilitation.
About I Am Charlie Wilson:
As lead singer of the Grammy-Award winning '80 sensation, The GAP Band, Charlie Wilson appeared to have it all: immense talent, critical acclaim, fame and fortune. But all that glitters is not gold. A bad contractual agreement with an unscrupulous manager, tensions and ego clashes amongst the brother band members, and Wilson's low self-esteem and unresolved issues from childhood created a toxic environment that led him to drugs and alcohol to mask his pain and frustration. After years of homelessness on the streets of Los Angeles, a chance encounter led to a drug rehabilitation program that would prove to be a pivotal turning point in Wilson's life. Through the guidance of a dedicated drug counselor, who would later become his wife, Wilson got sober and began to refocus on his career—and putting his life back on track.
From a devastating addiction to crack cocaine and alcohol to meeting the love of his life while in recovery to his collaborations with music industry royalty to a challenging battle with prostate cancer, Wilson delivers a no-holds bar account of the forces that catapulted him into a downward spiral as well as the positive influences that brought him back from the brink of despair, reignited his career and have kept him clean for over 20 years.
About the Author:
Charlie Wilson is an American R&B/soul music legend who has also been nominated for nine Grammy Awards, including Best R&B Album for Uncle Charlie and Best Male R&B Vocal Performance for the single, There Goes My Baby. Sober for more than 20 years, Wilson averages 75 to 100 shows a year between concert tours, festivals and private events while also working with the Prostate Cancer Foundation and Stand Up to Cancer to help raise awareness of the disease. He lives in Los Angeles with his wife.
Alan Light has been one of America's leading music journalists for the past twenty years. He was a writer at Rolling Stone, founding music editor and editor-in-chief of Vibe, and editor-in-chief of Spin magazine. He has been a contributor to The New Yorker, GQ, Entertainment Weekly, Elle, and Mother Jones. He is the author of The Skills to Pay the Bills, an oral history of the Beastie Boys; The Holy or the Broken: Leonard Cohen, Jeff Buckley, and the Unlikely Ascent of "Hallelujah"; and cowriter of the New York Times bestselling memoir by Gregg Allman, My Cross to Bear.
RSVP
Bookings are closed for this event.