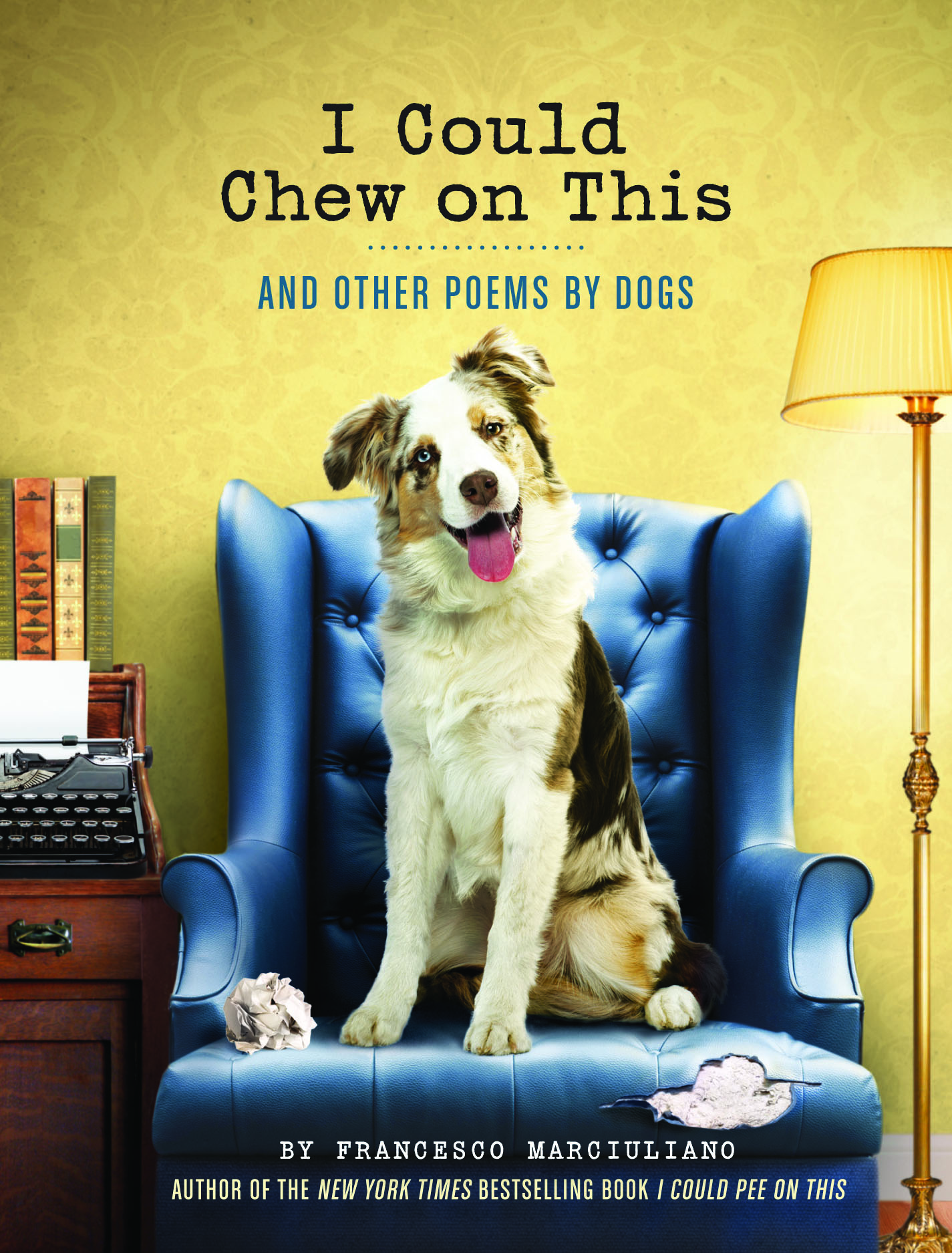 Wednesday Aug 28, 2013
7:00 pm - 9:00 pm
THE POWERHOUSE ARENA [Dumbo]
37 Main Street
Brooklyn, NY 11201
For more information, please call 718.666.3049
RSVP appreciated: RSVP@powerHouseArena.com
-or-
Please fill out the "Bookings" form at the bottom of this page.
Drinks will be served.
---
Francesco Marciuliano follows up his New York Times bestseller I Could Pee on This with this hilarious take on life as a dog.
About I COULD CHEW ON THIS:
Bestselling author Francesco Marciuliano knows that "you can't keep a good dog down," so he follows up his beloved book of poems by cats with this hilarious take on life as a dog. Francesco's doggie laureates not only chew on quite a lot of things, they also reveal their creativity, their hidden motives, and their eternal (and sometimes misguided) effervescence through such musings as "I Dropped a Ball," "I Lose My Mind When You Leave the House," and "Can You Smell That?" Accompanied throughout by portraits of the canine poets in all their magnificence, I Could Chew on This is a work of unbridled enthusiasm, insatiable appetite, and, yes, creative genius. It's the perfect gift for dog lovers, pet parents, and anyone who loves the unique personalities of man's best friend.
About the Author:
Francesco Marciuliano is the author of the New York Times bestseller I Could Pee on This, and the current writer of Sally Forth, an internationally syndicated family comic strip that appears in nearly 800 newspapers around the world. He was also the head writer for the highly praised PBS children's series SeeMore's Playhouse. He lives in New York City.
---
For more information, please contact
Justin Levine
email: justin@powerhousearena.com
powerHouse Arena, 37 Main Street, Brooklyn, NY 11201
tel: 212-604-9074 x109
RSVP
Bookings are closed for this event.