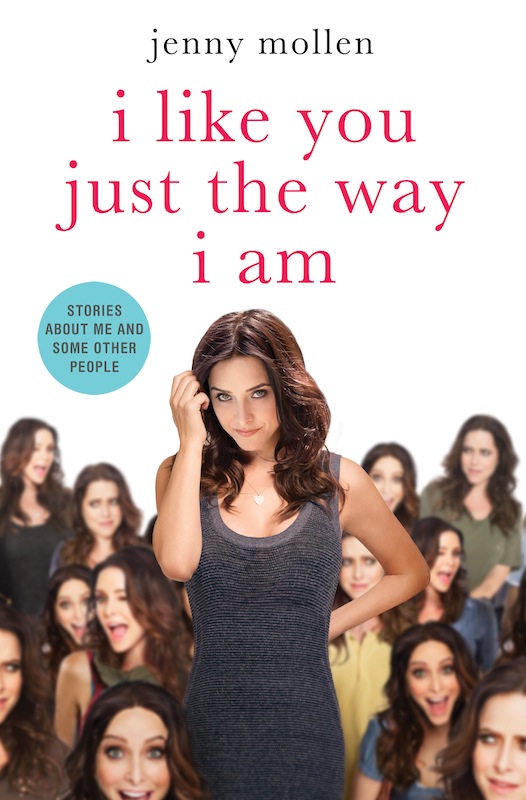 Tuesday Jun 17, 2014
7:00 pm - 9:00 pm
THE POWERHOUSE ARENA [Dumbo]
37 Main Street
Brooklyn, NY 11201
For more information, please call 718.666.3049
RSVP appreciated: RSVP@powerHouseArena.com
-or-
Please fill out the "Bookings" form at the bottom of this page.
---
About I Like You Just the Way I Am:
Jenny Mollen is an actress and writer living in Los Angeles. She is also a wife, married to a famous guy (which is annoying only because he gets free shit and she doesn't). She doesn't want much from life. Just to be loved—by everybody: her parents, her dogs, her ex-boyfriends, her ex-boyfriends' dogs, her husband, her husband's ex-girlfriends, her husband's ex-girlfriends' new boyfriends, etc. Some people might call that impulse crazy, but isn't "crazy" really just a word boring people use to describe fun people? (And Jenny is really, really fun, you guys!)
In these pages, you'll find stories of Jenny at her most genuine, whether it's stalking her therapist (because he knows everything about her so shouldn't she get to know everything about him?); throwing a bachelorette party so bad that one of the guests is suspected dead; or answering the eternal question, Would your best friend blow your husband on a car ride to dinner if she didn't know you were hiding in the backseat?
I Like You Just the Way I Am is about not doing the right thing—about indulging your inner crazy-person. It is Jenny when she's not trying to impress anyone or come across as a responsible, level-headed member of society. With any luck it will make you better acquainted with who you really are and what you really want. Which, let's be honest, is most likely someone else's email password.
About the Author:
JENNY MOLLEN is an actress and writer, called one of the funniest women on Twitter by The Huffington Post. She writes for Playboy Online, has appeared in "Wilfred," "Suits," "CSI NY," "Crash," the WB series "Angel," and plays a recurring character in the third season of HBO's "GIRLS.
---
For more information, please contact
Justin Levine
email: justin@powerhousearena.com
powerHouse Arena, 37 Main Street, Brooklyn, NY 11201
tel: 212-604-9074 x109
RSVP
Bookings are closed for this event.