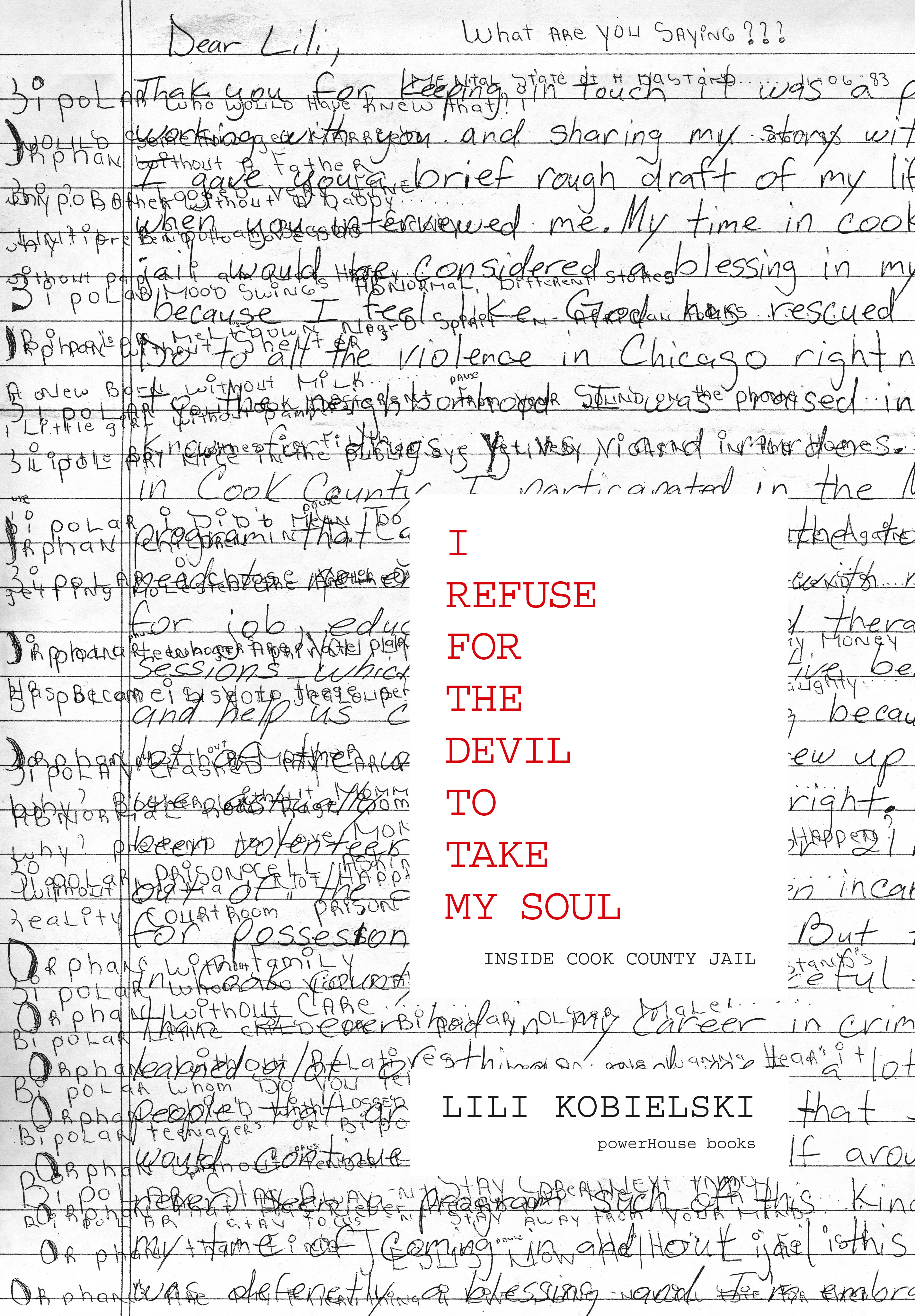 Thursday Jan 10, 2019
7:00 pm - 9:00 pm
POWERHOUSE @ the Archway
28 Adams Street (Corner of Adams & Water Street @ the Archway)
Brooklyn , NY 11201
RSVP encouraged & appreciated.
Please fill out the form at the bottom of this page if you plan on attending. Facebook event found here.
PLEASE NOTE: Submitting an RSVP for this event DOES NOT guarantee entrance. This is a free-access event — entrance will be on a first-come, first-served basis.
---
About the Book.

In late 2015, Lili Kobielski began taking portraits of inmates at the Cook County Jail in Chicago. Working in collaboration with Narratively and the Vera Institute of Justice with support from the John D. and Catherine T. MacArthur Foundation's Safety and Justice Challenge, she began documenting the prevalence of mental illness among inmates at Cook County Jail in an effort to humanize the reality of mass incarceration in this country, often of its most vulnerable citizens.
The Cook County Department of Corrections is one of the largest single-site pre-detention facilities in the world, with an average daily population hovering around eight thousand inmates. It is estimated that 35 percent of this population is mentally ill.
According to a May 2015 report by the National Alliance on Mental Illness, Illinois cut $113.7 million in funding for mental health services between 2009 and 2012. As a result, two state-operated inpatient facilities and six City of Chicago mental health clinics have shut down since 2009. Emergency room visits for patients having a psychiatric crisis increased by 19 percent from 2009 to 2012, and a 2013 report by Thresholds found that the increase in ER visits and hospitalizations resulting from the budget cuts cost Illinois $131 million—almost $18 million more than the original "savings."
In addition, Illinois Governor Bruce Rauner's refusal to pass a budget for more than two years has caused more than 80,000 people in Illinois to lose access to mental health care. Two-thirds of nonprofit mental health care agencies in Illinois have reduced or eliminated programs, and a third of Chicago's mental health organizations have had to reduce the number of people they serve.
The Cook County Sheriff's Office estimates that it costs $143 per day to house a general population inmate. But when taking into account the treatment, medication, and security required to incarcerate a mentally ill person, the daily cost doubles or even triples—yet now more patients than ever are being treated in jail rather than at a mental health facility. Cook County Jail has become one of the largest, if not the largest, mental health care provider in the United States.
About the Author.
Lili Kobielski graduated from NYU's Tisch School of the Arts in 2010 with a BFA in photography, where she is now an adjunct professor of photography. In 2012, she received her master's degree in digital media from Columbia University's Graduate School of Journalism. Her work has been featured in Vogue, The New York Times, The New Yorker, The Huffington Post, Narratively, Thirteen, Quartz, The Wilson Quarterly, Vice, and by The Vera Institute of Justice. Her first book, Rockabye, was published in 2015 by Daylight Books. She is a winner of American Photography 32, American Photography 33 and 34. Recent exhibitions include Re-Imagining a Safe Space at the Nathan Cummings Foundation and The Way We Live Now at the Aperture Foundation.
About the Moderator.
Marvin Orellana has been a photo editor at New York Magazine since 2013. Previously he worked at the New York Times Magazine. He is a graduate of the Rochester Institute of Technology, where he studied photojournalism.
RSVP
Bookings are closed for this event.