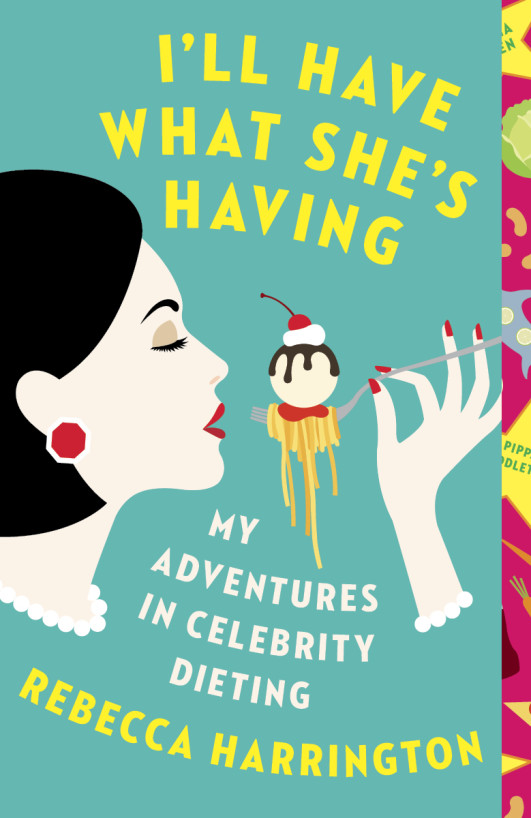 Tuesday Jan 13, 2015
7:00 pm - 9:00 pm
THE POWERHOUSE ARENA [Dumbo]
37 Main Street
Brooklyn, NY 11201
For more information, please call 718.666.3049
RSVP appreciated: RSVP@powerHouseArena.com
-or-
Please fill out the "Bookings" form at the bottom of this page.
---
Rebecca Harrington joins us to celebrate the launch of her outrageously funny new book, a wildly absurd quest into eating habits of the skinny and famous.  The Cut's Molly Fischer joins her in conversation.
About I'll Have What She's Having:
"Novelist Harrington (Penelope) undertakes a hilariously ill-advised experiment in celebrity diets ranging from Beyoncé's master cleanse lemonade with cayenne pepper and maple syrup to Karl Lagerfeld's guzzling reliance on Diet Coke… While the content is mostly lighthearted and humorous, there is a palpable undercurrent of sharp feminist commentary." — Publisher's Weekly
It began—if you can stand it—with glutinous biscuits. When a bout of late-night Internetting led Rebecca Harrington to a description of President William H. Taft's diet for getting into "fighting condition"—boiled fish in the morning, mutton at night, and the aforementioned biscuits for snacks—she did the only thing she could think to: she tried it.
Harrington lost no weight, but did develop a newfound fascination with the Celebrity Diet. So, with an iron will—and hopefully a stomach just as strong—she embarked on a culinary crusade through the regimens of fourteen stars known as much for their "lifestyles" as their talents. I'll Have What She's Having: My Adventures in Celebrity Dieting collects Harrington's outrageously funny accounts of eating how the other half eats.
What Liz Taylor advocates in Elizabeth Takes Off, Harrington takes on—be it a hollowed-out piece of French bread filled with peanut butter and bacon(!) or sour cream and cottage cheese over fruit. When Posh Spice recommends the Five Hands Diet (literally eating "only five handfuls of food in a day and then for some unknown reason [declaring] yourself full"), it's embraced with open, if weak, arms. For Jackie Kennedy's refinement? One baked potato stuffed with sour cream and caviar. Madonna's endurance? "Sea vegetables" and two terrifying workout DVDs. Beyoncé's omnipower? Best not to spoil the surprise.
Along the way, Harrington comes up against salmonella, caffeine poisoning, and mysterious face rashes—not to mention a USDA ban that doesn't care whether or not she attains Pippa Middleton's famed backside. There are a few too many drinks made with raw eggs; more odd meats than is reasonable; and a quail flambé (courtesy of Karl Lagerfeld) that leaves her a social pariah. Say nothing of the pathologically austere Greta Garbo's repugnant celery loaf.
But for everything she had to lose (weight, maybe; friends, probably), I'll Have What She's Having also shows how much Harrington gained through her depraved diet-a-thon. Among it:  a surprising insight into the history of celebrity eating and the "ideal" woman; respect for those living within standards set for them by others; and a truly unexpected admiration for a much-lampooned lifestyle Goop­-ru.
About the Author and Moderator:
Rebecca Harrington is the author of the acclaimed novel Penelope. She studied history and literature at Harvard and journalism at Columbia. Her work has appeared in New York magazine, The New York Times, and other publications and on NPR.org. A selection of the essays in I'll Have What She's Having previously appeared on New York's "The Cut." She lives in New York City.
Molly Fischer is an associate editor at New York Magazine's The Cut.  Her writing has appeared New Republic, The New York Observer, NewYorker.com, and other publications.  She lives and writes in Brooklyn.
RSVP
Bookings are closed for this event.