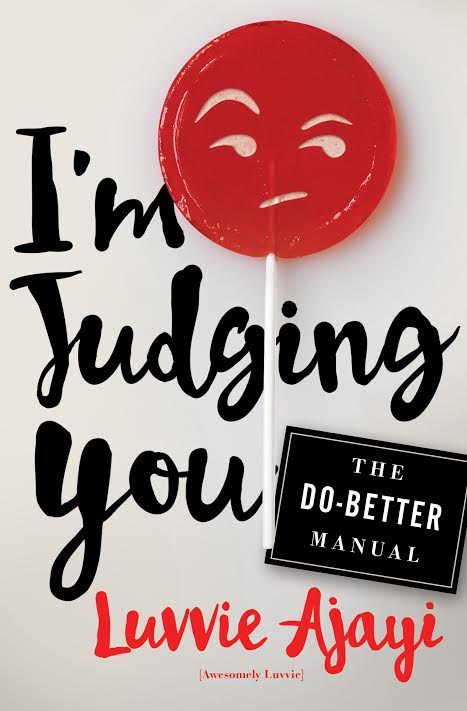 Tuesday Sep 13, 2016
7:00 pm - 9:00 pm
St. Francis College Founders Hall
180 Remson Street
Brooklyn, NY 11201
For more information, please call 718.666.3049
Please note the venue has changed.
OFFSITE Event at:
St. Francis College
Founders Hall
180 Remsen Street
Brooklyn, NY 11201
(Between Clinton and Court Streets)
---
Comedian, activist, and hugely popular culture blogger at AwesomelyLuvvie.com, Luvvie Ajayi, serves up necessary advice for the common senseless in this hilarious book of essays.  This is an official Brooklyn Book Festival Bookend Event.
About I'm Judging You:
With over 500,000 readers a month at her enormously popular blog, AwesomelyLuvvie.com, Luvvie Ajayi has become a go-to source for smart takes on pop culture.I'm Judging You is her debut book of humorous essays that dissects our cultural obsessions and calls out bad behavior in our increasingly digital, connected lives—from the cultural importance of the newest Shonda Rhimes television drama to serious discussions of race and media representation to what to do about your fool cousin sharing casket pictures from Grandma's wake on Facebook. With a lighthearted, rapier wit and a unique perspective, I'm Judging You is the handbook the world needs, doling out the hard truths and a road map for bringing some "act right" into our lives, social media, and popular culture.
About the Author and Moderator:

Luvvie Ajayi is an award-winning writer, pop culture critic, and professional troublemaker who thrives at the intersection of comedy, technology and activism. She is the person who often says what you're thinking but dared not to because you have a filter and a job to protect. She is also a digital strategist, noted speaker and Executive Director of The Red Pump Project, a national HIV/AIDS organization.
Crissle West is a Harlem-based writer and media personality whose work has been published in ESSENCE magazine and profiled on the Washington Post, Slate, and Buzzfeed, among several other outlets. She is co-host of hit comedy podcast The Read as well as a DJ on Apple Music's Beats1 Radio and a regular panelist on MTV2's Uncommon Sense. Crissle considers being featured on Beyoncé's Facebook to be her greatest achievement and once drunkenly Facetimed with Lin-Manuel Miranda. She can be reached via crissle.com.
RSVP
Bookings are closed for this event.