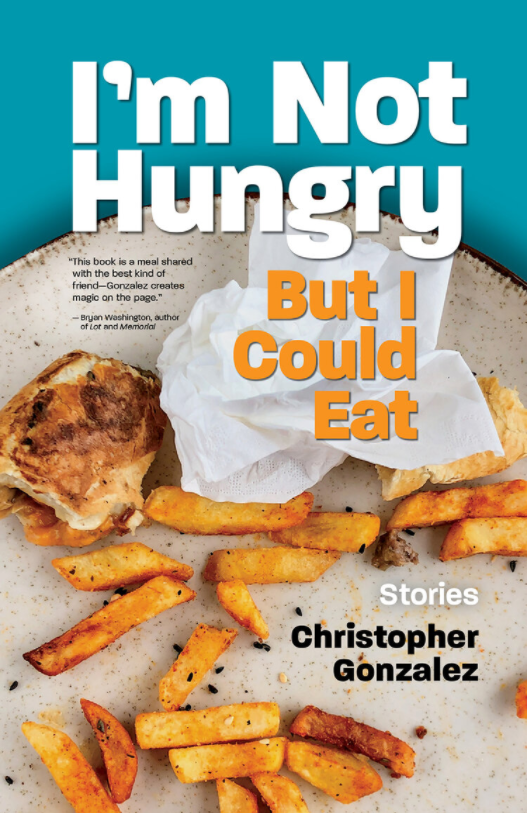 Wednesday Dec 01, 2021
7:00 pm - 9:00 pm
POWERHOUSE @ the Archway
28 Adams Street (Corner of Adams & Water Street @ the Archway)
Brooklyn , NY 11201
This event will be LIVE at POWERHOUSE Arena!  RSVP below!
PLEASE NOTE: Submitting an RSVP for this event DOES NOT guarantee entrance. This is a free-access event — entrance will be on a first-come, first-served basis.  COVID protocol will be observed and seating may be limited.

---
"Gonzalez writes with such care and vulnerability. You feel the hunger in the text, a deference to the carnal that refuses easy categorization or shame. After you finish, you will need to eat."
— Raven Leilani, author of Luster
"Christopher Gonzalez is a wholly original voice and this book is a treasure, crackling with real and important feelings. The stories of I'M NOT HUNGRY BUT I COULD EAT are funny, sharp and heartbreaking – and full of an enormous amount of hope."
— Jami Attenberg, author of All This Could Be Yours
"It's almost unbelievable what Christopher Gonzalez accomplishes with I'm Not Hungry But I Could Eat—the collection is a generous feat, astounding and heart-wrenching from top to bottom. This book's heroes are warm and funny, and they're devastated and devastating, brought to life through the clearest prose, navigating queer stories that are intricately constructed and boundless in scope. Gonzalez's writing is playful, tender, hilarious, and heartfelt—all at once. This book is a meal shared with the best kind of friend—someone who's been there and back, keen to tell you what they saw, and inviting you to to share their story, beckoning you toward more. Gonzalez creates magic on the page, and we're all luckier for it."
— Bryan Washington, author of Lot and Memorial
About the Book.
Long nights, empty stomachs, and impulsive cravings haunt the stories of I'm Not Hungry But I Could Eat. A college grad reunites with a high school crush when invited to his bachelor party, a lonely cat-sitter wreaks havoc on his friends' apartment, happy hour french fries leave more than grease on lips and fingers, and, squeezed into a diner booth, one man eats past his limit for the sake of friendship. Exploring the lives of bisexual and gay Puerto Rican men, these fifteen stories show a vulnerable, intimate world of yearning and desire. The stars of these narratives linger between living their truest selves and remaining in the wings, embarking on a journey of self-discovery to satisfy their hunger for companionship and belonging.
About The Author.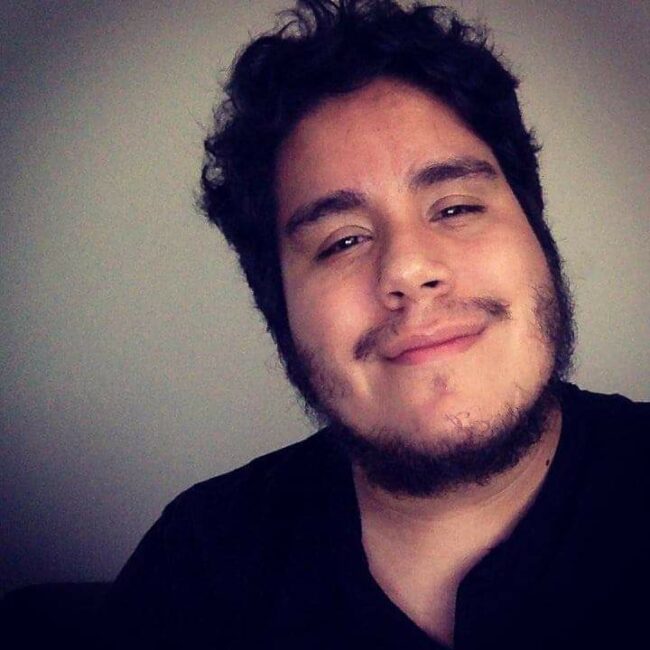 Christopher Gonzalez is a co-fiction editor of Barrelhouse Magazine. His writing has appeared in The Nation, Split Lip, Cosmonauts Avenue, Best Small Fictions, Forward: 21st Century Flash Fiction, and elsewhere. Raised in Cleveland, he now lives in Brooklyn, NY and spends his waking hours tweeting about Oscar Isaac, book publishing, trash television, and Popeyes' Spicy Chicken Sandwich @livesinpages.
About The Moderator
Jean Kyoung Frazier is the author of Pizza Girl. She attended USC (where she really did deliver pizzas) and received her MFA from Columbia.
RSVP
Bookings are closed for this event.