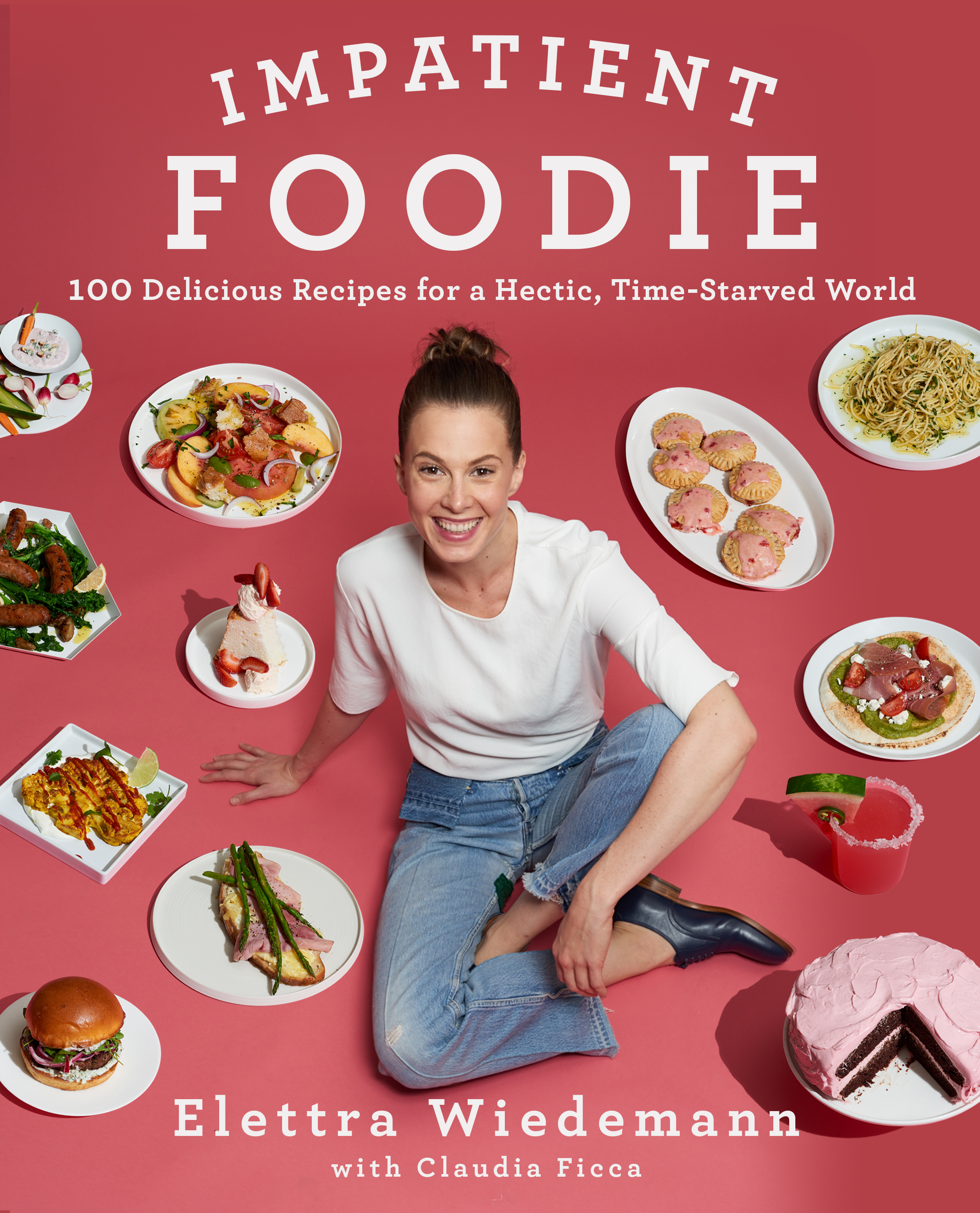 Wednesday Jun 07, 2017
7:00 pm - 9:00 pm
POWERHOUSE @ the Archway
28 Adams Street (Corner of Adams & Water Street @ the Archway)
Brooklyn , NY 11201
RSVP appreciated:
Please fill out the "Bookings" form at the bottom of this page.
*Disregard the notification that will appear after Booking.*
-or-
Send the name of the event and number of attendees to our RSVP email.
---
Elettra Wiedemann, founder of the popular Impatient Foodie blog, didn't set out to be a foodie. She had earned her Master's from the London School of Economics while working as a model and the face of Lancôme.
But coming home after 12-hour workdays, Elettra found her lofty food ideals to cook organic, sustainable, free-range, etc. meals would collapse. In IMPATIENT FOODIE: 100 Delicious Recipes for a Hectic, Time-Starved World (Scribner, on sale June 6), Elettra bridges the gap between the organic, slow food movement and the realities of a busy lifestyle.
About the Book:
IMPATIENT FOODIE promises beautiful, plate-able, consciously-sourced meals that can be made without spending hours in the kitchen. Readers can find delicious recipes for asparagus in a simple one-pot pasta one night and in a party-ready tartine the next. Spin off kale into a power smoothie or spiced shakshuka. Transform leftover radishes into the star ingredient for pizza.
The daughter of Isabella Rossellini and granddaughter of Ingrid Bergman, Elettra built Refinery29's food and drink vertical from the ground up, serving as their Executive Food Editor from 2015-2016. She lives and breathes her food philosophy with an irreverent sense of humor and refreshing down-to-earth practicality. On top of writing for publications like VICE, Teen Vogue, Self, Paper and Cherry Bombe among others, Elettra is also the co-founder of the Fashion Week pop-up restaurant Goodness with Mario Batali and star of Vogue.com's 2013 web series "Elettra's Goodness" which received up to 600,000 views per video. She is the ultimate impatient foodie, poised to win many more fans with this gorgeous IMPATIENT FOODIE book.
About the Author:
Elettra Wiedemann is the former Executive Food Editor at Refinery29 as well as the founder and writer of Impatient Foodie, a food blog that navigates her desire to eat "Good" food (delicious, healthy, and responsibly sourced) while balancing her severe impatience and gold fish like attention span.
About the Moderator:
Kerry Diamond is the Editorial Director of Cherry Bombe Magazine.
RSVP
Bookings are closed for this event.