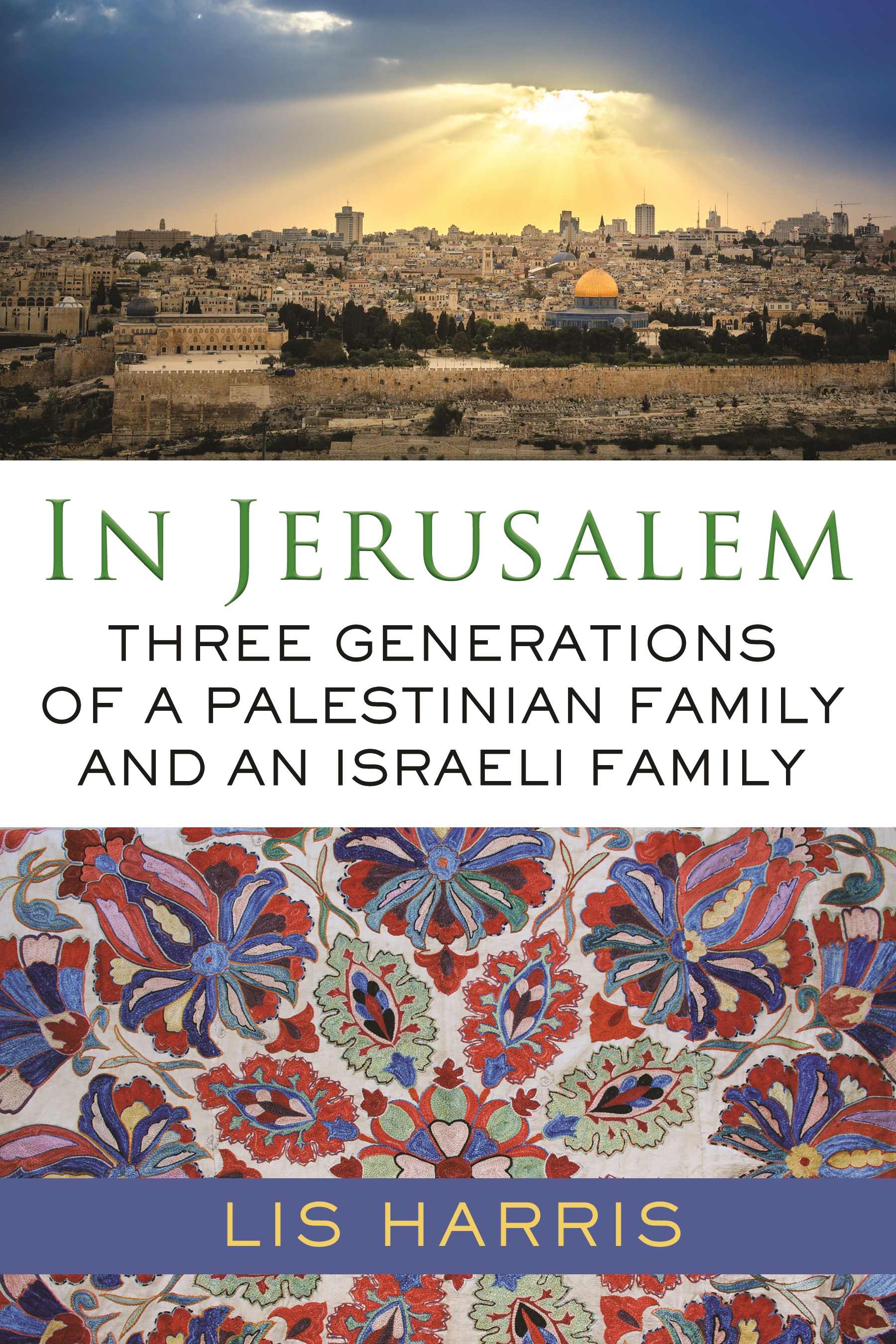 Wednesday Sep 25, 2019
7:00 pm - 9:00 pm
POWERHOUSE @ the Archway
28 Adams Street (Corner of Adams & Water Street @ the Archway)
Brooklyn , NY 11201
RSVP encouraged & appreciated.
Please fill out the form at the bottom of this page if you plan on attending. Facebook event found here.
PLEASE NOTE: Submitting an RSVP for this event DOES NOT guarantee entrance. This is a free-access event — entrance will be on a first-come, first-served basis.
---
About the Book.
A fresh lens on the Israeli-Palestinian conflict that examines the life-shaping reverberations of wars and ongoing tensions upon the everyday lives of families in Jerusalem.
An American, secular, diasporic Jew, Lis Harris grew up with the knowledge of the historical wrongs done to Jews. In adulthood, she developed a growing awareness of the wrongs they in turn had done to the Palestinian people. This gave her an intense desire to understand how the Israelis' history led them to where they are now. However, she found that top-down political accounts and insider assessments made the people most affected seem like chess pieces. What she wanted was to register the effects of the country's seemingly never-ending conflict on the lives of successive generations.
Shuttling back and forth over ten years between East and West Jerusalem, Harris learned about the lives of two families: the Israeli Pinczowers/Ezrahis and the Palestinian Abuleils. She came to know members of each family–young and old, religious and secular, male and female. As they shared their histories with her, she looked at how each family survived the losses and dislocations that defined their lives; how, in a region where war and its threat were part of the very air they breathed, they gave children hope for their future; and how the adults' understanding of the conflict evolved over time. Combining a decade of historical research with political analysis, Harris creates a moving portrait of one of the most complicated and controversial conflicts of our time.
About The Author.
Lis Harris was a staff writer at The New Yorker from 1970 to 1995. She is a professor in the School of the Arts at Columbia University. In addition to innumerable articles, reviews and commentaries, she is the author of Holy Days: The World of a Hasidic Family, a New York Times Notable Book of the Year, Rules of Engagement: Four American Marriages, and Tilting at Mills: Green Dreams, Dirty Dealings and the Corporate Squeeze.

RSVP
Bookings are closed for this event.