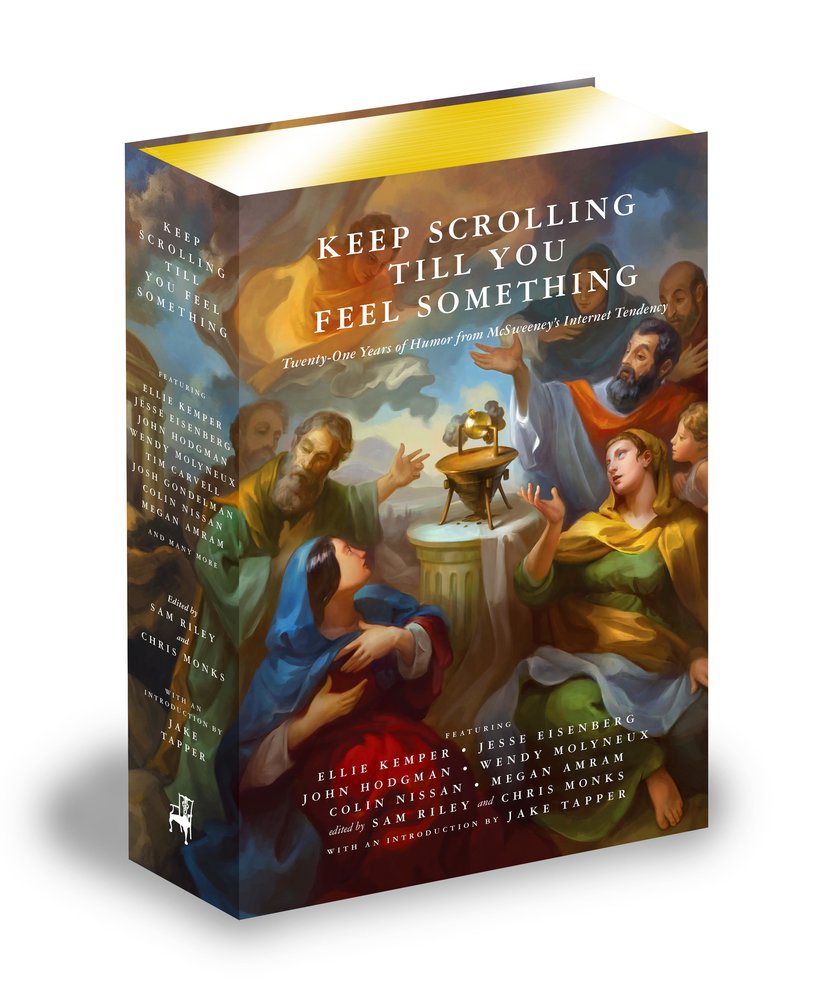 Saturday Oct 19, 2019
6:00 pm - 8:00 pm
POWERHOUSE @ the Archway
28 Adams Street (Corner of Adams & Water Street @ the Archway)
Brooklyn , NY 11201
RSVP appreciated. Please fill out the form at the bottom of this page if you plan on attending. Facebook event here.
PLEASE NOTE: Submitting an RSVP for this event DOES NOT guarantee entrance. This is a free-access event — entrance will be on a first-come, first-served basis.
---
About the Book.
It's a great undertaking to raise a humor website from infancy to full-fledged adulthood, but with the right editors, impeccable taste, and a dire political landscape, your site will enjoy years of relevance and comic validation. Join us as we revisit the first twenty-one years of McSweeney's Internet Tendency, from our brighteyed and bewildered early stages to our world-weary and bewildered recent days.
Keep Scrolling Till You Feel Something is a coming-of-age celebration of the pioneering website, featuring brand-new pieces and classics by some of today's best humor writers, like Ellie Kemper, Wendy Molyneux, Jesse Eisenberg, Tim Carvell, Karen Chee, Colin Nissan, Megan Amram, John Moe, and many more.
Hosted by the inimitable River Clegg and Colin Nissan
With readings by:
Tom Russell
Teddy Wayne
Brian Agler
Kendra Eash
Sarah Sweeney
Dymir Arthur
Joyce Miller
Caitlin Kunkel
Brian Sack
Luke Burns
Benjamin Samuel
Felipe Torres
Fiona Taylor
Carrie Wittmer
Seth Reiss
Karen Chee
RSVP
Bookings are closed for this event.