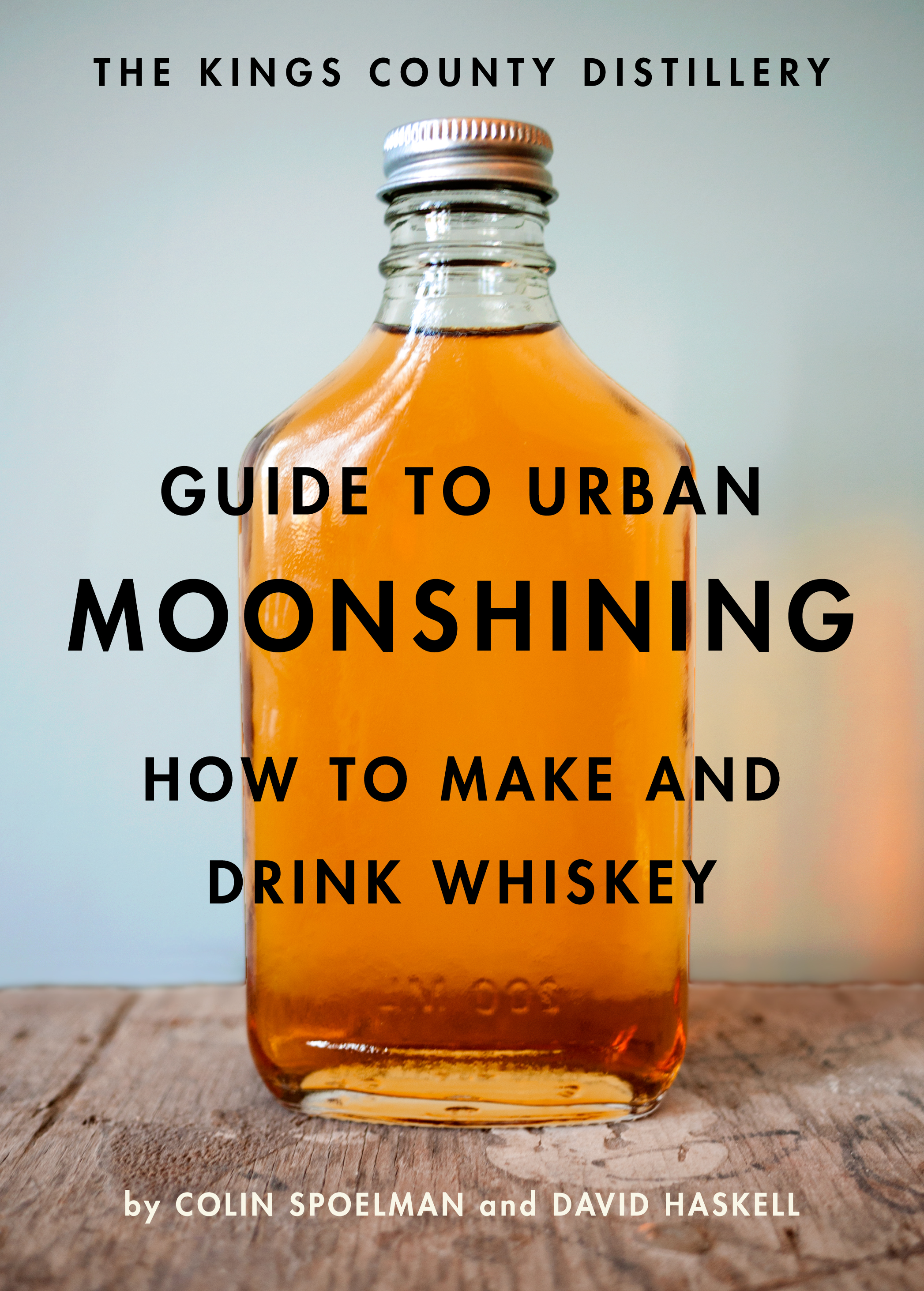 Wednesday Oct 23, 2013
7:00 pm - 9:00 pm
THE POWERHOUSE ARENA [Dumbo]
37 Main Street
Brooklyn, NY 11201
For more information, please call 718.666.3049
RSVP appreciated: RSVP@powerHouseArena.com
-or-
Please fill out the "Bookings" form at the bottom of this page.
---
The founders of New York City's first whiskey distillery since Prohibition offer a historical guide to America's affair with whiskey as well as a guide to distilling the spirit in your own home.
About THE KINGS COUNTY DISTILLERY GUIDE TO URBAN MOONSHINING:
Written by the founders of Kings County Distillery, New York City's first distillery since Prohibition, this spirited illustrated book explores America's age-old love affair with whiskey. The book is by turns a meditation on whiskey and the interlocking threads of American independence, an exploration of our divided national character vis-à-vis spirits, and a guide to the science behind the act of creating your own moonshine.
It begins with chapters on whiskey's history and culture from 1640 to today, when the DIY trend and the classic cocktail craze have conspired to make it the next big thing. For those thirsty for practical information, the book next provides a detailed, easy-to-follow guide to safe home distilling, complete with a list of supplies, step-by-step instructions, and helpful pictures, anecdotes, and tips. The final section focuses on the contemporary whiskey scene, featuring a list of microdistillers, cocktail and food recipes from the country's hottest mixologists and chefs, and an opinionated guide to building your own whiskey collection.
A perfect book for hobbyists, cocktail enthusiasts, and history buffs, it may even inspire you to build your own (illegal) still; at the very least, it will leave you with a greater and more nuanced appreciation of that next glass of bourbon. Cheers!
About the Authors:
Colin Spoelman, a former rooftop moonshiner from Kentucky, and David Haskell, the great-grandson of a Prohibition-era bootlegger from New York, founded Kings County Distillery in 2010 to make small-scale batches of moonshine, bourbon, and other whiskeys. Spoelman also works in architecture and Haskell is Deputy Editor at New York magazine.
---
For more information, please contact
Justin Levine
email: justin@powerhousearena.com
powerHouse Arena, 37 Main Street, Brooklyn, NY 11201
tel: 212-604-9074 x109
RSVP
Bookings are closed for this event.