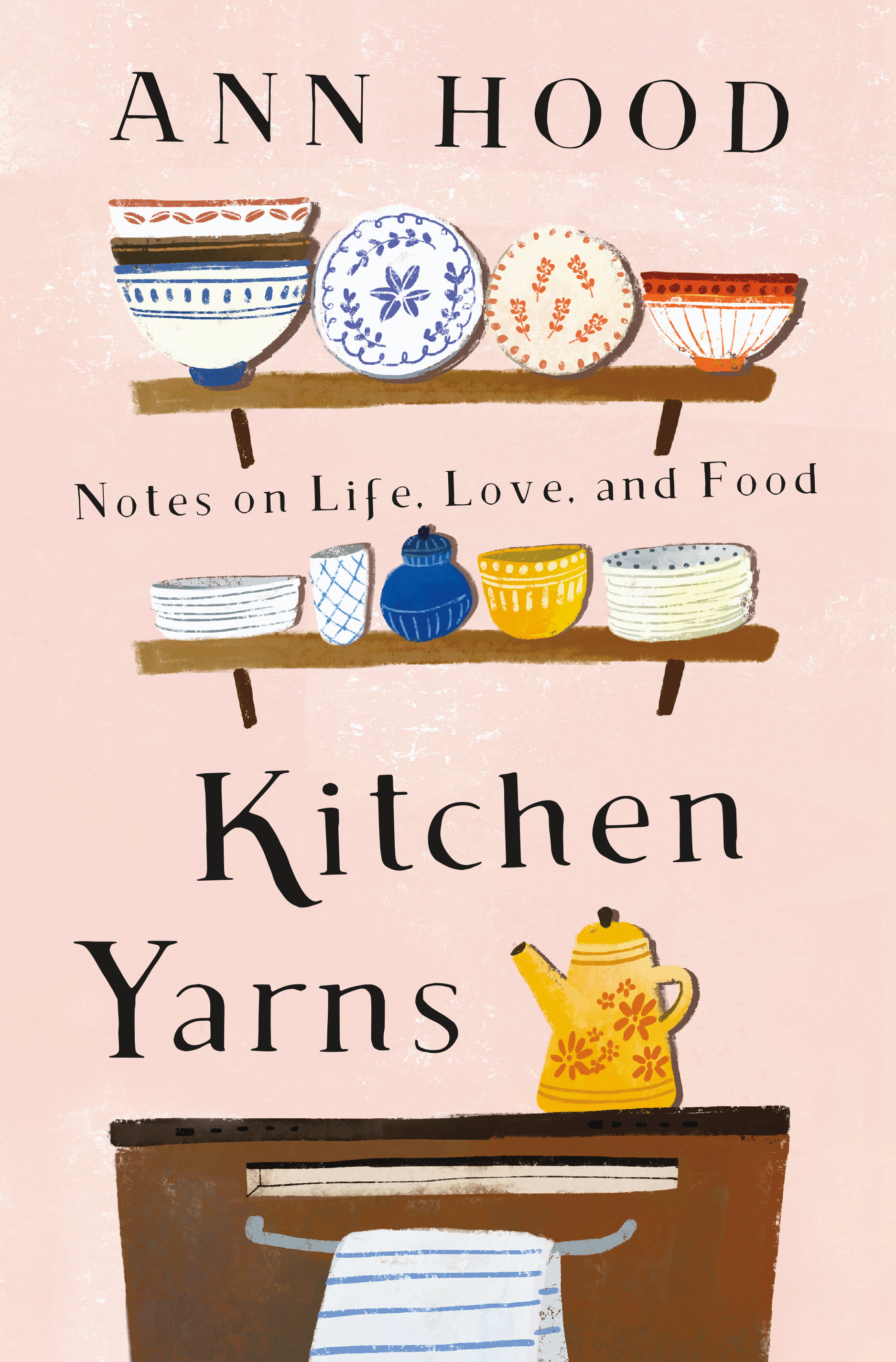 Thursday Jan 16, 2020
7:00 pm - 9:00 pm
POWERHOUSE @ the Archway
28 Adams Street (Corner of Adams & Water Street @ the Archway)
Brooklyn , NY 11201
RSVP encouraged & appreciated.
Please fill out the form at the bottom of this page if you plan on attending. Facebook event found here.
PLEASE NOTE: Submitting an RSVP for this event DOES NOT guarantee entrance. This is a free-access event — entrance will be on a first-come, first-served basis.
---
About the Book.
Acclaimed novelist and memoirist Ann Hood grew up eating. A lot. Her culinary life began in her Italian American childhood, expanded when she traveled the world as a TWA flight attendant, and grew sophisticated as she threw dinner parties for friends and cooked for her three beloved children. Today, Hood is married to the food writer Michael Ruhlman, who wooed her with his foolproof chicken stock. She has found that food can comfort and uplift, bring people together (she fell in love, after all, with a food writer), and offer hope in dark times. In her new memoir, KITCHEN YARNS: Notes on Life, Love, and Food, Hood describes how various meals connect to something deeper in her life—loss, family, confusion, growing up, grief, joy, and, yes, love. Each chapter begins with a beautifully described memory and ends with delicious, easy-to-make recipes.
 KITCHEN YARNS begins with Hood's story of making Chicken Marbella in her early twenties. Hood, young and inexperienced in both cooking and life, endeavors to impress a new boyfriend by making a pesto sauce using dried basil. Of course it turns out terrible. Frustrated, Hood consults a friend, who offers her a little red-and-white cookbook called The Silver Palate. This cookbook contains Chicken Marbella, "the dinner staple for every woman who, like me, had never known that herbs came fresh and green, who was just starting to give grown-up dinner parties, who saw herself as urban and sophisticated but needed—was desperate for—a guidebook." Thus begins Hood's journey as a home cook.
Hood confesses that it was impossible to put the essays in KITCHEN YARNS in chronological order. The time frames overlap, jump forward and back. And so the second recipe in this book is for the Indiana Fried Chicken of Hood's childhood. Hood's earliest memory is of her father's fried chicken, crispy and moist, dusted in flour and fried in lard. She is three, maybe four years old. Her family finishes a picnic and begins driving back to their home in Arlington, Virginia. They still smell of chicken and lemony hand towelettes when they get into a car accident that lands her brother, Skip, in the hospital with broken ribs. Through this memory Hood reveals that her father was an Indiana farm boy who wasn't a particularly good cook but a dedicated father and Navy Seabee who could certainly make some extraordinary fried chicken.
As the memoir progresses, Hood moves from her childhood to her years as a TWA flight attendant and the beginning stages of her career as a writer. Her difficult first marriage is brightened by the births of her son, Sam, and then daughter Grace. In the chapter "Soft Food," Hood includes her favorite soft-food recipes for babies and grown-ups alike: French Scrambled Eggs, Never-Fail Soufflé, and Central Mexican Guacamole. In the chapter "One Potato, Two," Hood describes how her children shaped her recipes for potatoes; Sam, who is now twenty-five, prefers his chopped and baked with rosemary, and Grace, who learned how to make her potatoes au gratin at a very young age, preferred to have hers topped with Gruyère cheese.
These chapters are also about tragedy and starting over again. Grace, at only five years old, dies from a virulent form of strep throat. Devastated, Hood adopts a Chinese daughter, Annabelle, from Hunan, China. Anabelle brings joy, hope, and a "bright light" to Hood's life, but this happiness is challenged by divorce. In the chapter called "The Summer of Omelets," Hood describes how, during the summer of her divorce, she taught Annabelle to make The Perfect Omelet. She also recalls how, in the midst of her grief, she fell in love again. In "Three Potato," Hood tells the story of how she met her now-husband, Michael Ruhlman. Michael is a fantastic cook, and so Hood offers the recipe for Michael's Baked Potatoes—"because he made me fall in love with baked potatoes, and with him"—and his Whiskey Sours, which help her to relax after a long day.
As KITCHEN YARNS zigs and zags, Hood's signature humor, tenderness, and warmth ensure that readers will find much to love on every page. Each chapter demonstrates how meals become an essential part of life. Hood writes, "As an adult, I know that how we entertain is a combination of who we are and how we live, of all the dinners we've had and all the dreams we still embrace." Hood understands that when she writes about food she's really writing about love. Her wisdom and deep compassion make KITCHEN YARNS a beauty and an asset to anyone who has ever loved, lost, and started over again from scratch. Here is a book to be read and returned to for the nourishment of both body and soul.
About The Author.
Ann Hood is the author of nine previous books, including the best-selling memoir Comfort: A Journey Through Grief and best-selling novels The Book That Matters Most and The Knitting Circle. She lives in Providence, Rhode Island.
RSVP
Bookings are closed for this event.