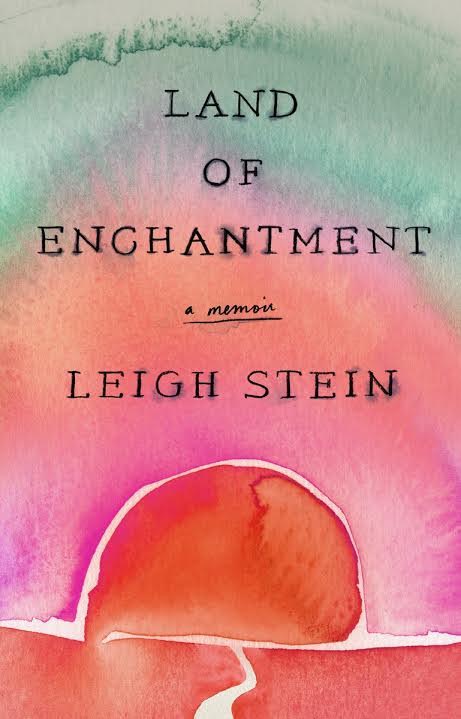 Tuesday Aug 02, 2016
7:00 pm - 9:00 pm
POWERHOUSE @ the Archway
28 Adams Street (Corner of Adams & Water Street @ the Archway)
Brooklyn , NY 11201
For more information, please call 718.666.3049
RSVP appreciated: RSVP@powerHouseArena.com
-or-
Please fill out the "Bookings" form at the bottom of this page.
---
Set against the stark and surreal landscape of New Mexico, a coming-of-age literary memoir about young love, obsession, and loss, and how a relationship that hurts the most is often the hardest to walk away from. ** PLEASE NOTE THAT THIS EVENT WILL BE HELD AT 28 ADAMS STREET CORNER OF WATER IN DUMBO**
About Land of Enchantment:
When Leigh Stein received a call from an unknown number in July 2011, she assumed it was from her ex-boyfriend Jason and let it go to voicemail, telling herself she was done with him for good this time. When she finally listened to the message, it was from Jason's brother. Jason had been killed in a motorcycle accident. He was twenty-three years old.

When Leigh first met Jason, he was a nineteen-year-old community college student who was as handsome and charming as he was troubled. Seven months later, Leigh had blown all her savings to move with him to New Mexico, the "Land of Enchantment," a place neither of them had ever been and where they knew no one. For Leigh, what was supposed to be a romantic adventure turned into a roller coaster ride marked by isolation and crippling anxiety as Jason's behavior went from playful and spontaneous to controlling and erratic, eventually escalating to physical abuse. Leigh fled, and while outwardly it appeared that she had moved on, getting a job at The New Yorker and starting a successful writing career, Jason continued to haunt her.

Land of Enchantment poetically explores the heartbreaking complexity of why the person hurting you the most can also be impossible to walk away from. With sharp humor, searing honesty, and playful musing, Leigh wrestles with what it means to be drawn to someone so destructive, and how to reconcile difficult memories of the past while trying to forge ahead into a healthier, happier life.
About the Author and Moderator:

Leigh Stein is the author of the novel The Fallback Plan, which made the "highbrow brilliant" quadrant of New York magazine's Approval Matrix, as well as a collection of poetry, Dispatch from the Future, which was selected for Publishers Weekly's "Best Summer Books of 2012" list, as well as the Rumpus Poetry Book Club. Her nonfiction has appeared in Allure, BuzzFeed, Gawker, The Hairpin, Poets & Writers, Slate, The Toast, and xoJane. Formerly an editorial staff member at The New Yorker, she currently lives outside New York City and codirects the nonprofit organization Out of the Binders, a conference circuit for/by/on women and gender-nonconforming writers.
Rachel Syme is a writer, reporter, & editor living in New York City. Her long-form work has appeared in The New Yorker, The New York Times, GQ, T Magazine,Grantland, The Wall Street Journal Magazine, Rolling Stone, NPR, and elsewhere. She is currently working on her first nonfiction book, to be published by Random House, and she also founded the Women's Lives Club, a 1300+ person group dedicated to reading women's biographies. www.rachelsyme.com
RSVP
Bookings are closed for this event.