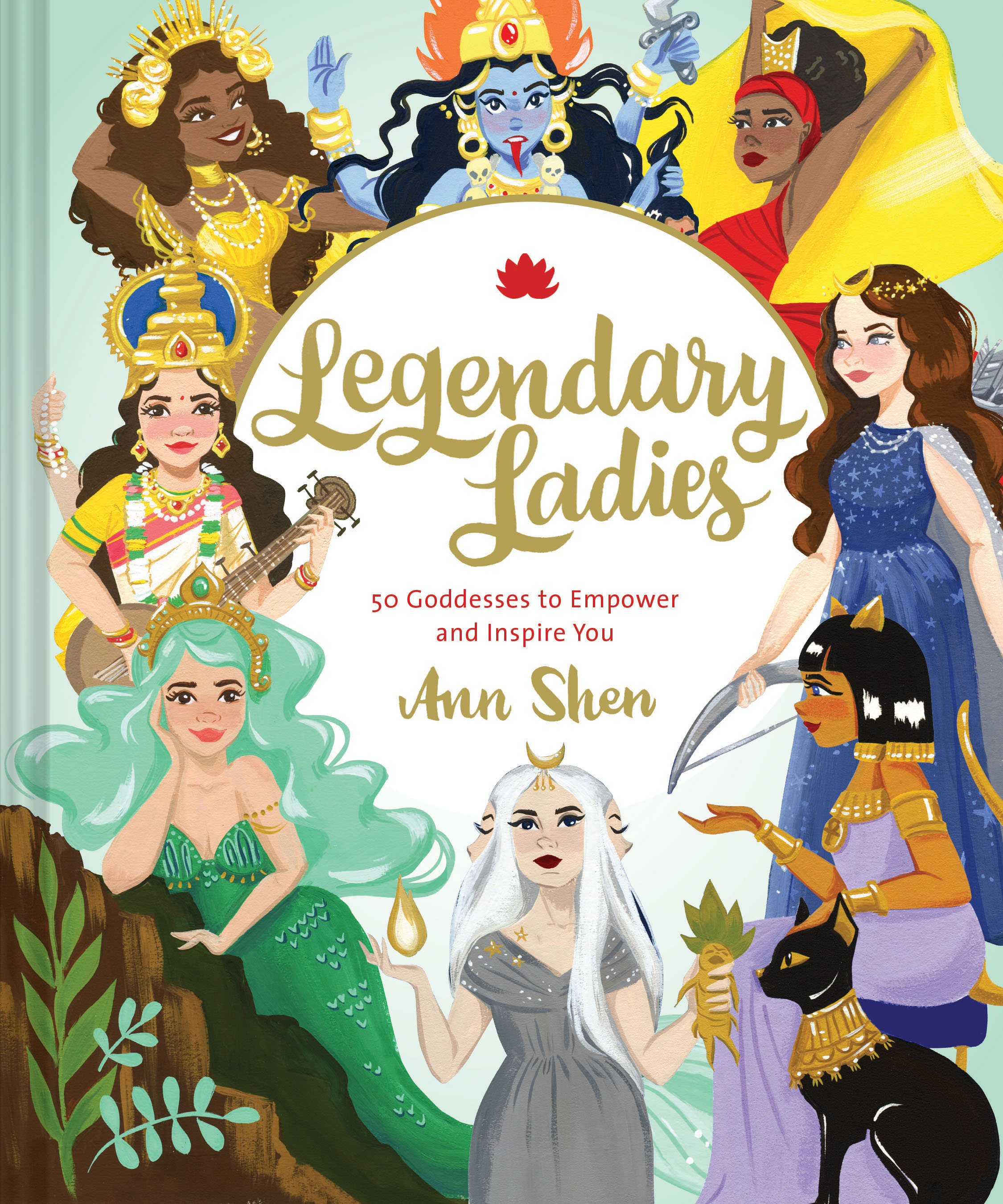 Tuesday May 15, 2018
7:00 pm - 9:00 pm
POWERHOUSE @ the Archway
28 Adams Street (Corner of Adams & Water Street @ the Archway)
Brooklyn , NY 11201
RSVP appreciated. Please fill out the form at the bottom of this page if you plan on attending.
PLEASE NOTE: Submitting an RSVP for this event DOES NOT guarantee entrance. This is a free-access event — entrance will be on a first-come, first-served basis.
---
About Legendary Ladies.
From the beloved author and artist behind Bad Girls Throughout History comes this lushly illustrated book of goddesses from around the world.
It's time to embrace your inner goddess. Many goddesses are responsible for creating the world as we know it and the stories of overcoming, unflappable strength, and finding their own power will empower you.
Aphrodite, the Greek goddess whose love overcame mortality. Mazu, the Chinese deity who safely guides travelers home. Lakshmi, the Hindu provider of fortune and prosperity. These powerful deities and many more are celebrated in gorgeous artwork and enlightening essays that explore the feminine divine. They represent the things that we value and seek in our everyday lives: love, power, protection, manifestation, creativity, and reinvention.  
Legendary Ladies by Ann Shen is the perfect girlfriend-to-girlfriend gift for feminists, art lovers, ancient history and mythology enthusiasts, and religion buffs, this gorgeously illustrated collection celebrates female deities from many major pantheons across the globe. Ann Shen's signature watercolors of the goddesses are that truly make Legendary Ladies a unique, gift-worthy homage to the mighty women within.
About the Author.
Ann Shen is an illustrator and designer whose bright, colorful style has been put to work around the world. Her past clients include the New York Times, Disney, Facebook, HarperCollins, and Papyrus, among many others. She is also the author of Bad Girls Throughout History and Legendary Ladies, both published by Chronicle Books. A graduate of UCSD and Art Center College of Design, she lives in Los Angeles.
---
About In a Daze Work.
Do you recall those "choose your own adventure" books from the '80s and '90s? In a Daze Work: A Pick-Your-Path Journey Through the Daily Grind by illustrator and designer Siobhán Gallagher is a quirky adult-ish version and an ode to the everyday aspects of our lives. Focusing on the mundane and monotonous tasks we go through every day through illustrated observational humor and sly self-reflection, In a Daze Work is a relatable, playful new spin on daily life:
Do you creep your ex or practice more self-control and move on?
You're held up by someone who doesn't know how to use the subway turnstile and miss your train. Ugh!
Do you make that work call you've been avoiding? Or push it off another day…
You get home from a long day and have your usual call with mom, lovely and predictable (She brings up Christmas plans no matter what month it is; she tip-toes around asking whether or not you're seeing someone.)
Do you join your friends for that instagrammable brunch on the weekend or save your money for laundry?
You settle in for bed and as always, you think about every possible thing you did wrong recently.
About the Author.
Siobhan Gallagher is a senior designer with Abrams Kids & Comic Arts in NYC. Her work often involves observational humor, personal confessions, and feminism. Siobhan's work has been featured in New York Times, Bust, Us Weekly, Huffington Post, Refinery29 and in 2017, she received the Society of Illustrator's Silver Medal of Excellence. She was also selected as a New Visual Artist in Print Magazine's 15 Under 30 issue in 2017. Siobhan daydream about owning a dog (yay!) and the apocalypse (ah!)
RSVP
Bookings are closed for this event.