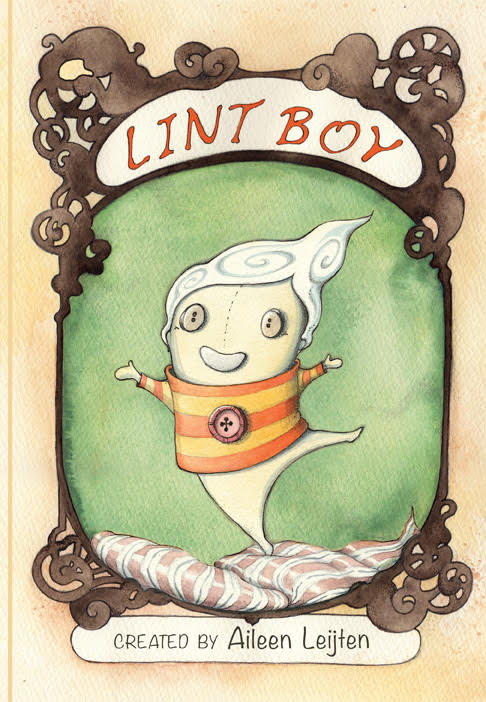 Saturday Jul 08, 2017
4:00 pm - 5:30 pm
POWERHOUSE @ the Archway
28 Adams Street (Corner of Adams & Water Street @ the Archway)
Brooklyn , NY 11201
RSVP appreciated:
Please fill out the "Bookings" form at the bottom of this page.
-or-
Send the name of the event and number of attendees to our RSVP email.
*Disregard the notification that will appear after Booking.*
---
About the Book:
Lint Boy and Lint Bear live in their cozy dryer home, carefree and happy—until the day Lint Bear is snatched away by a cruel woman with a vendetta against dolls! Can Lint Boy unite a group of lost dolls to vanquish the villain and save his brother?
This magical story is showcased in the stunning full-color art of this young graphic novel. A gently gothic, age-appropriate blend of Roald Dahl and Tim Burton, Lint Boy is a compelling tale of good vs. evil that will leave readers spellbound.
About the Author:
Aileen Leijten, was born in Belgium where she attended the Rudolf Steiner School in Antwerp. She earned a BFA in Animation Film from the Royal Academy of Art (Ghent, Belgium), and an MFA in Experimental Animation from CalArts (USA). Leijten's art films won awards and were nominated in Festivals nationally and internationally. She worked on commercial projects for Hanna Barbera, Sony Studio's, Digital Domain, Mattel Media, Walt Disney Imagineering, and she won a grant to work on a project for the Starbright Foundation, Steven Spielberg's non-profit organization. In 2004 Leijten and her husband moved to NYC, to make a career transition from commercial artwork to writing and illustrating Children's Books. She returned returned to Los Angeles 8 years later with her family, to continue their book work from there.
RSVP
Bookings are closed for this event.