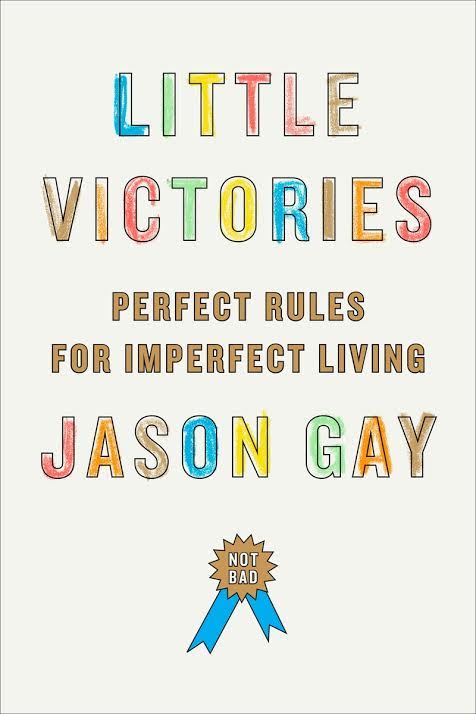 Tuesday Nov 03, 2015
7:00 pm - 9:00 pm
THE POWERHOUSE ARENA [Dumbo]
37 Main Street
Brooklyn, NY 11201
For more information, please call 718.666.3049
RSVP appreciated: RSVP@powerHouseArena.com
-or-
Please fill out the "Bookings" form at the bottom of this page.
---
This celebrated Wall Street Journal columnists first book Gay provides witty and wise advice on the Big Questions.
About Little Victories:
Four times a week, millions of men and women turn to Jason Gay's column in The Wall Street Journal. Why is Gay so celebrated? It starts with his amusing, fan's-eye-view of the sports world, which he loves but doesn't take too seriously. But his most celebrated features are his "Rules" columns, which provide untraditional, highly amusing but useful advice for navigating the minefields of everyday life.
In this, his first book, Gay provides witty and wise advice on the Big Questions. Such as how to behave at work: "If you are excited about the company holiday party, this is likely an early-warning signal from the lighthouse to cancel, because you may fit the profile of the person who winds up kissing four co-workers, then stands on the coach at 2:00 a.m. railing against the company healthcare plan before passing out, then waking up twenty minutes later and demanding everyone take a taxi to Atlantic City for breakfast."
Gay makes the case that it is not the grand accomplishments like climbing Mt. Everest (which, as he points out, is expensive and stressful) that make life sweet but conquering the small everyday challenges, like putting pants on before 2:00 p.m. on a Saturday.
Little Victories is a life guide for people who hate life guides. Whether the subject is rules for raising the perfect child without infuriating all of your friends, rules for how to be cool (related: Why do you want to be cool?) or rules of thumb to tell the difference between real depression and just eating five cupcakes in a row, Gay's essays–whimsical, practical, and occasionally poignant–will make you laugh and then think, "You know, he's kind of right."
About the Author:

Jason Gay is a sports columnist at The Wall Street Journal. He has written for publications including GQ, Rolling Stone, Outside, The New York Observer, and Vogue. He lives in Brooklyn, N.Y., where he plays adequate tennis, dreadful basketball, hideous golf, and races a bicycle very, very slowly.
RSVP
Bookings are closed for this event.