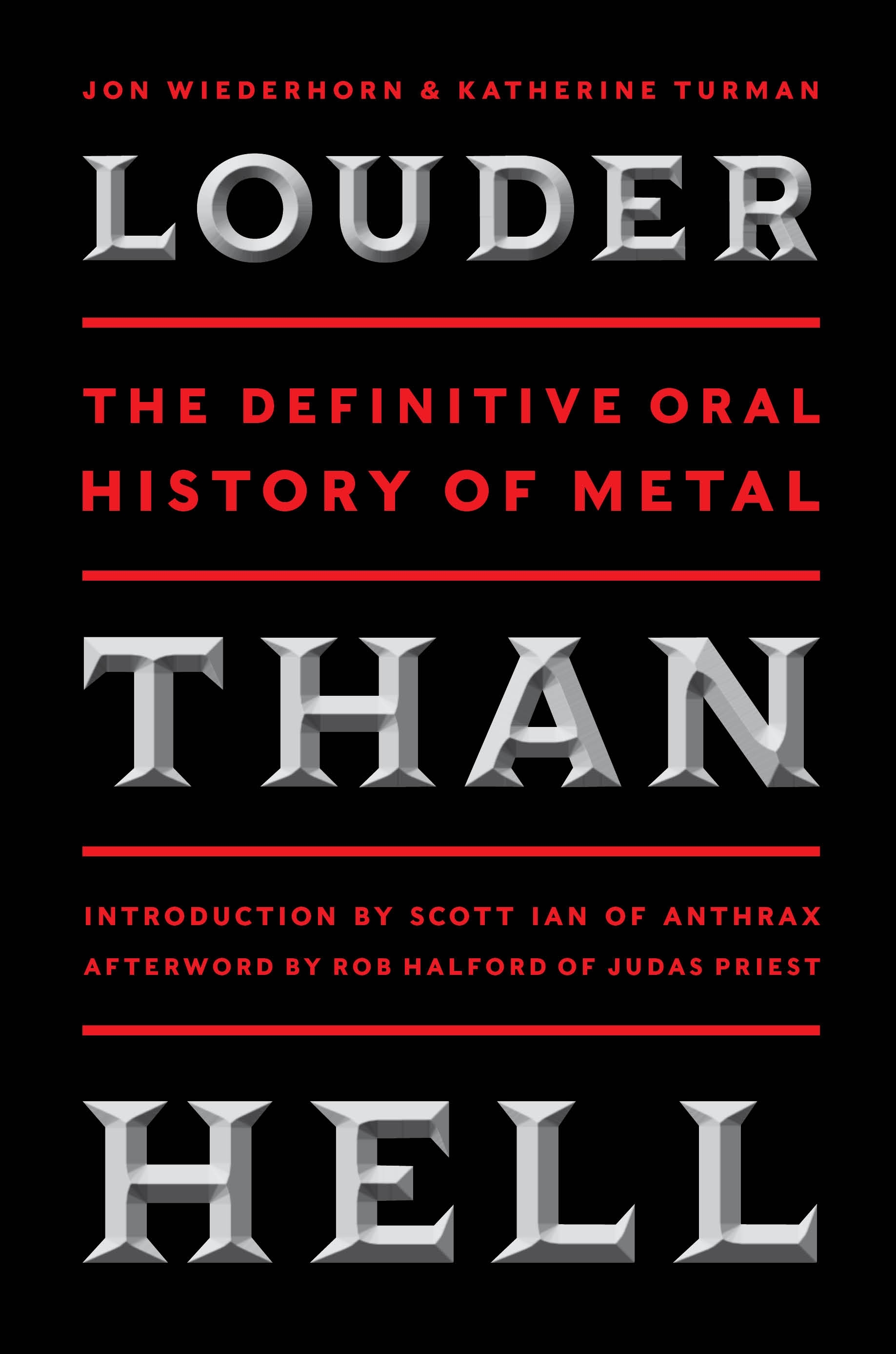 Monday May 13, 2013
7:00 pm - 9:00 pm
THE POWERHOUSE ARENA [Dumbo]
37 Main Street
Brooklyn, NY 11201
For more information, please call 718.666.3049
RSVP appreciated: RSVP@powerHouseArena.com
-or-
Please fill out the "Bookings" form at the bottom of this page.
---
This definitive oral history of heavy metal, compiled by renowned music journalists, includes hundreds of interviews with industry giants conducted over the past 25 years.
About LOUDER THAN HELL:
The definitive oral history of heavy metal, Louder Than Hell by renowned music journalists Jon Wiederhorn and Katherine Turman includes hundreds of interviews with the giants of the movement, conducted over the past 25 years.
Unlike many forms of popular music, metalheads tend to embrace their favorite bands and follow them over decades. Metal is not only a pastime for the true aficionados; it's a lifestyle and obsession that permeates every aspect of their being. Louder Than Hell is an examination of that cultural phenomenon and the much-maligned genre of music that has stood the test of time.
Louder than Hell features more than 250 interviews with some of the biggest bands in metal, including Black Sabbath, Metallica, Megadeth, Anthrax, Slayer, Iron Maiden, Judas Priest, Spinal Tap, Pantera, White Zombie, Slipknot, and Twisted Sister; insights from industry insiders, family members, friends, scenesters, groupies, and journalists; and 48 pages of full-color photographs.
About the authors:
Jon Wiederhorn is a senior writer for Revolver, the former editor of MTV2's HeadbangersBlog.com, and has been on staff at Rolling Stone, MTV News andGuitar Magazine. He has also contributed to SPIN, Entertainment Weekly, Stuff, Guitar World, FHM, Inked, Penthouse, RIP, Raw, AOL's Noisecreep.com, Emusic.com and numerous other publications. Jon's second book, an authorized biography of Ministry frontman Al Jourgensen, "Ministry: The Lost Gospels According to Al Jourgensen" is scheduled for release in July, 2013.
Katherine Turman produces the syndicated radio show "Nights with Alice Cooper," and was formerly producer of Rockline. She was the editor of RIPmagazine, a columnist for Metal Hammer, Guitar One and Bam, a music producer on the Sharon Osbourne Show, and has been published in the Village Voice, Los Angeles Times, Rolling Stone, Billboard,  Revolver, 'TEEN, Guitar World, SPIN, Amazon.com and more.
---
For more information, please contact
Julie Buntin, Events Coordinator
email: julie@powerhousearena.com
powerHouse Arena, 37 Main Street, Brooklyn, NY 11201
tel: 212-604-9074 x109
RSVP
Bookings are closed for this event.