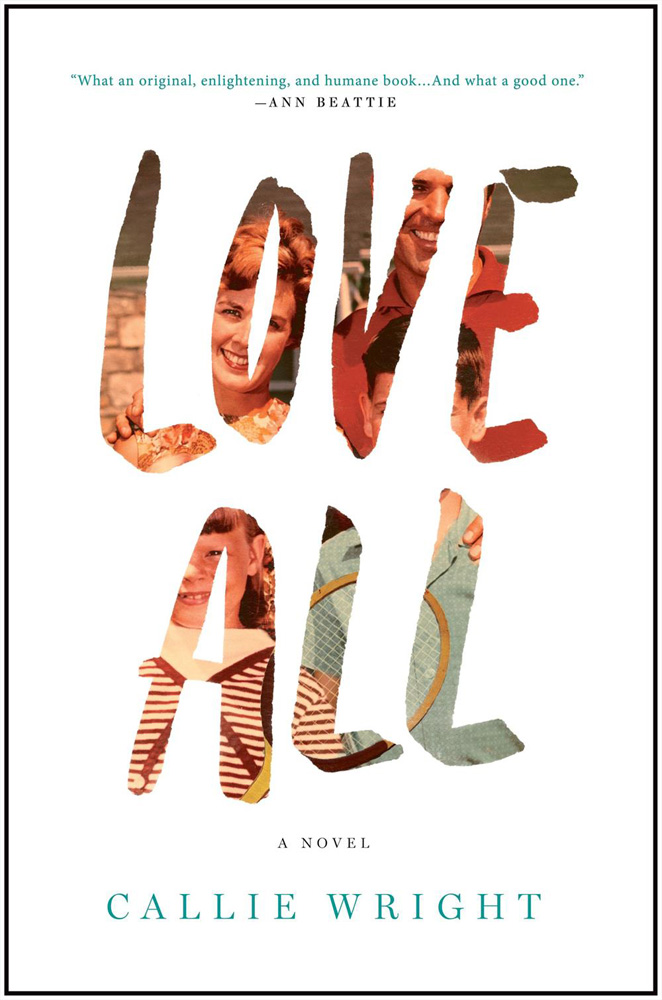 Wednesday Jul 10, 2013
7:00 pm - 9:00 pm
THE POWERHOUSE ARENA [Dumbo]
37 Main Street
Brooklyn, NY 11201
For more information, please call 718.666.3049
RSVP appreciated: RSVP@powerHouseArena.com
-or-
Please fill out the "Bookings" form at the bottom of this page.
Drinks will be served. 
---
Vanity Fair reporter Callie Wright launches her comic novel about coming of age in mid-90's small town New York. Author Mary Beth Keane joins her in conversation.
About Love All:
An addictive and moving debut about love, fidelity, sports, and growing up when you least expect it, told through the irresistible voices of three generations.
It's the spring of 1994 in Cooperstown, New York, and Joanie Cole, the beloved matriarch of the Obermeyer family, has unexpectedly died in her sleep. Now, for the first time, three generations are living together under one roof and are quickly encroaching on one another's fragile orbits. Eighty-six-year-old Bob Cole is adrift in his daughter's house without his wife. Anne Obermeyer is increasingly suspicious of her husband, Hugh's, late nights and missed dinners, and Hugh, principal of the town's preschool, is terrified that a scandal at school will erupt and devastate his life. Fifteen-year-old tennis-team hopeful Julia is caught in a love triangle with Sam and Carl, her would-be teammates and two best friends, while her brother, Teddy, the star pitcher of Cooperstown High, will soon catch sight of something that will change his family forever.
At the heart of the Obermeyers' present-day tremors is the scandal of The Sex Cure, a thinly veiled roman à clef from the 1960s, which shook the small village of Cooperstown to the core. When Anne discovers a battered copy underneath her parents' old mattress, the Obermeyers cannot escape the family secrets that come rushing to the surface. With its heartbreaking insight into the messy imperfections of family, love, and growing up, Love All is an irresistible comic story of coming-of-age—at any age.
About the Author:
Callie Wright is a reporter–researcher at Vanity Fair. She graduated from Yale and earned her MFA at the University of Virginia, where she was a Poe/Faulkner Fellow in Creative Writing and won a Raven Society Fellowship. She is the recipient of a Glimmer Train Short Story Award for New Writers and her short fiction has appeared in Glimmer Train and The Southern Review. She lives in Brooklyn, New York.
Mary Beth Keane is the author of The Walking People (2009) and Fever (2013), about the life of Typhoid Mary. She attended Barnard College and the University of Virginia, where she received an MFA in Fiction. In 2011, she was named one of the National Book Foundation's 5 under 35. She lives just outside New York City with her husband and their two sons.
---
For more information, please contact
Justin Levine
email: justin@powerhousearena.com
powerHouse Arena, 37 Main Street, Brooklyn, NY 11201
tel: 212-604-9074 x109
RSVP
Bookings are closed for this event.