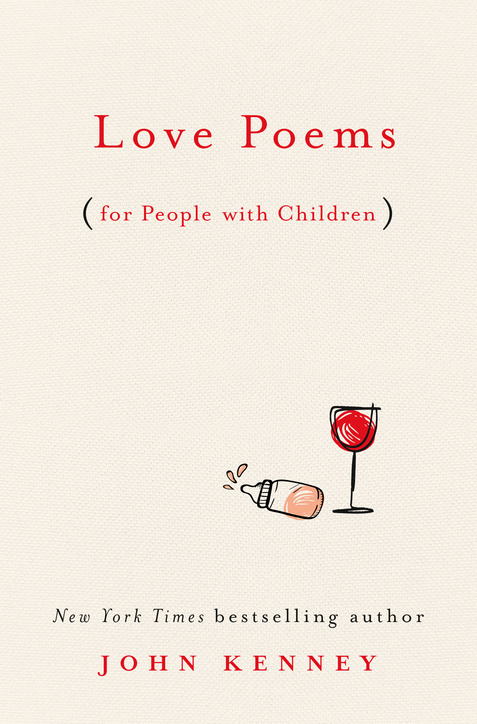 Friday Oct 18, 2019
7:00 pm - 9:00 pm
POWERHOUSE @ the Archway
28 Adams Street (Corner of Adams & Water Street @ the Archway)
Brooklyn , NY 11201
RSVP encouraged & appreciated.
Please fill out the form at the bottom of this page if you plan on attending. Facebook event found here.
PLEASE NOTE: Submitting an RSVP for this event DOES NOT guarantee entrance. This is a free-access event — entrance will be on a first-come, first-served basis.
---
About the Book.
In the spirit of his wildly popular New Yorker pieces and the New York Times bestseller Love Poems (for Married People), Thurber-prize winner John Kenney presents a hilarious new collection of poetry for people with children. With Love Poems (for People with Children), Kenney has perfected the humorous poetic form to air all kinds of grievances, including the so-bad-it's-true elements of parenting and the gentle mockery he's known for.
With the same brilliant wit and hilarious realism that made Love Poems (for Married People) such a hit, John Kenney is back with a brand new collection of poems, this time taking on the greatest "joy" in life: children. Kenney covers it all, from newborns, toddlers, and sleep deprivation, to the terrible twos, terrible tweens, and terrible teens. A parent's love is unconditional, but sometimes that button can't help but be pushed. Between back to school shopping, summer vacations that never end, the awkwardness of puberty, the inevitable post-college moving back in, and more, a parent's job is never done, whether they like it or not.
Whether for a friend, a partner, or even yourself, this collection is the perfect gift for any parent.
About The Author.
John Kenney is the New York Times bestselling author of the humorous poetry collection Love Poems (for Married People), and the novels Talk to Me and Truth in Advertising, which won the Thurber Prize for American Humor. He has worked for many years as a copywriter. He has also been a contributor to The New Yorker magazine since 1999. He lives in Brooklyn, New York.
RSVP
Bookings are closed for this event.