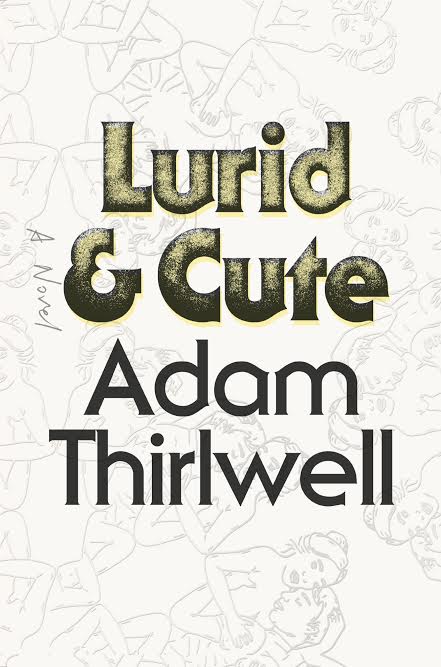 Wednesday Apr 29, 2015
7:00 pm - 9:00 pm
THE POWERHOUSE ARENA [Dumbo]
37 Main Street
Brooklyn, NY 11201
For more information, please call 718.666.3049
RSVP appreciated: RSVP@powerHouseArena.com
-or-
Please fill out the "Bookings" form at the bottom of this page.
---
A dreamy and adrenaline-fueled new novel from a two-time Granta Best Young Novelist.
About Lurid and Cute:
Lurid & Cute is a kind of machine for the reader's corruption. It opens with all the things we've come to expect of Adam Thirlwell—"the playfulness of language, the way the mandarin wit, line by line, consorts with grisly or louche material," as Jeffrey Eugenides has said—when the narrator wakes confused in a seedy hotel room. He has had the good education, and also the good job. Together with his wife and dog, he lives at home with his parents. But then the lurid overtakes him—a chain of events that feels to those inside it narcotic and neurotic, like one long and terrible descent: complete with lies, deceit, and chicanery, and including, in escalating order, one orgy, one brothel, and a series of firearms disputes.
Lurid & Cute balances the complexity of an interior world—our hero's apparently innocent obsessions with food, old movies, and all the gaudy, shoddy building blocks of pop culture—with a picaresque plot delivered with expert, insidious pacing. For very possibly this is the story of a woebegone and global generation. And our hero, the sweetest narrator in world literature, also may well be the most fearsome.
It's the most sophisticated and gruesome novel from an author celebrated for his precocious talents, and it will leave you feeling like you've been on one hell of a bender.
About the Author and Moderator:
Adam Thirlwell was born in London in 1978. He is the author of the novels Politics and The Escape; the novella Kapow!; a project about international novels, The Delighted States, which won a Somerset Maugham Award; and of a compendium of translations edited for McSweeney's. He has twice been selected as one of Granta's Best Young Novelists. His work has been translated into thirty languages. He lives in London.
Colm Tóibín is a novelist, short story writer, essayist, playwright, journalist, critic and poet.  He was awarded the 2011 Irish Pen Award, and was named one of "Britain's Top 300 Intellectuals" by The Observer.  His recent novels include Brooklyn, The South, The Heather Blazing, The Story of the Night, and The Blackwater Lightship, which was shortlisted for the 1999 Booker Prize. He currently teaches at Columbia University.
RSVP
Bookings are closed for this event.