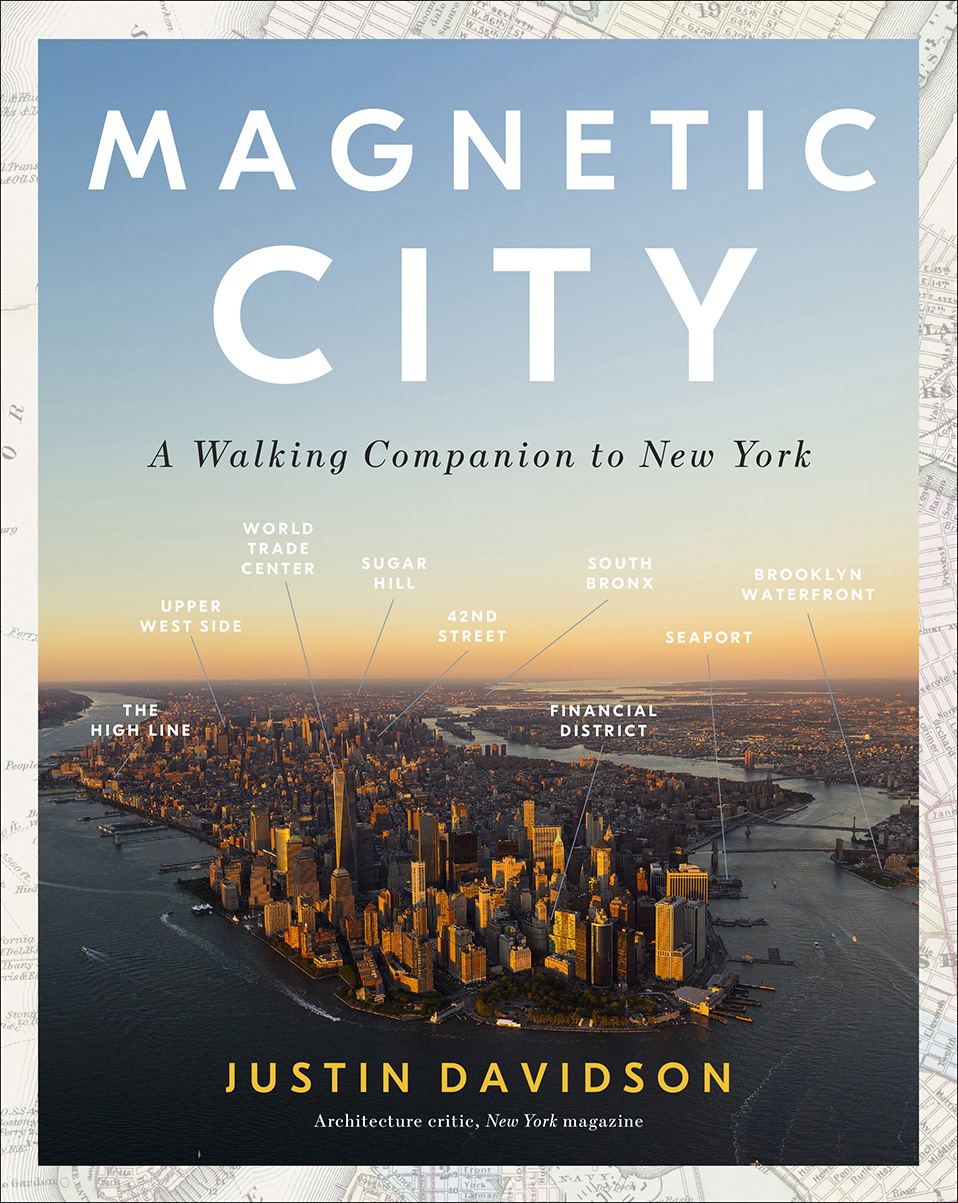 Wednesday Apr 19, 2017
7:00 pm - 9:00 pm
POWERHOUSE @ the Archway
28 Adams Street (Corner of Adams & Water Street @ the Archway)
Brooklyn , NY 11201
"Davidson, the Pulitzer Prize–winning architecture critic for New York magazine, is a resident, student, and passionate lover of New York, and he has done right by a subject that, fittingly, has been essayed many times before. He combines a keen intelligence, experience, observational skills, expertise (especially but not solely architectural), and an elegant writing style to make this beautifully produced book indispensable."
—Booklist Starred Review
---
A personal approach to examining the historical, cultural, architectural, of seven New York City neighborhoods from New York magazine's architecture critic Justin Davidson.
For nearly a decade, Pulitzer prize-winning critic Justin Davidson has explained New York, the city, to his readers at New York, the magazine. He has visited new and preserved buildings, explored neighborhoods, interviewed architects, developers, and urban thinkers and tracked the city's constant change. Now, he distills those experiences into MAGNETIC CITY: A Walking Companion to New York (Spiegel & Grau Trade Paperback Original, on sale April 18), an essential guide for tourists as well as native New Yorkers, and for readers as well as walkers.
About MAGNETIC CITY:
MAGNETIC CITY takes us to popular destinations as well as to residential neighborhoods rarely on the casual traveler's beat, including the Upper West Side and neighborhoods in the Bronx and Brooklyn. Davidson creates a layered portrait, taking us through time and culture in essays that explain the city's growth and ongoing life. His New York comes alive as we read about the stories behind landmarks and street corners, about the visionaries and architects who created the city by constantly destroying and rebuilding it, and even about the materials all around us, such as glass, brownstone, and granite. His love for detail gives his writing a visceral feel.
MAGNETIC CITY is structured around seven walking tours, (the Financial District; the Seaport and Brooklyn Waterfront; the World Trade Cen`4  ter; the Meatpacking District, West Chelsea, and the High Line; Forty-Second Street; the Upper West Side; and Sugar Hill and the South Bronx). But this is far more than guidebook. Justin Davidson is a gifted storyteller, and each itinerary is a trip you can take by foot (or bike, or ferry) … or a journey you can take in your mind without ever leaving your armchair.
About the Author:
Justin Davidson has been New York magazine's classical music and architecture critic since 2007. He began his journalism career as a local stringer for the Associated Press in Rome (where he grew up) before moving to the United States to study music at Harvard. He went on to earn a doctorate degree in music composition at Columbia University, where he also taught. In 2002, as a staff writer at Newsday, he won the Pulitzer Prize in criticism.
About the Moderator:
Zachary Woolfe is the classical music editor of the New York Times. He was previously the opera critic of the New York Observer, a writer and editor at Capital New York, and an assistant editor at Farrar, Straus and Giroux.
RSVP
Bookings are closed for this event.