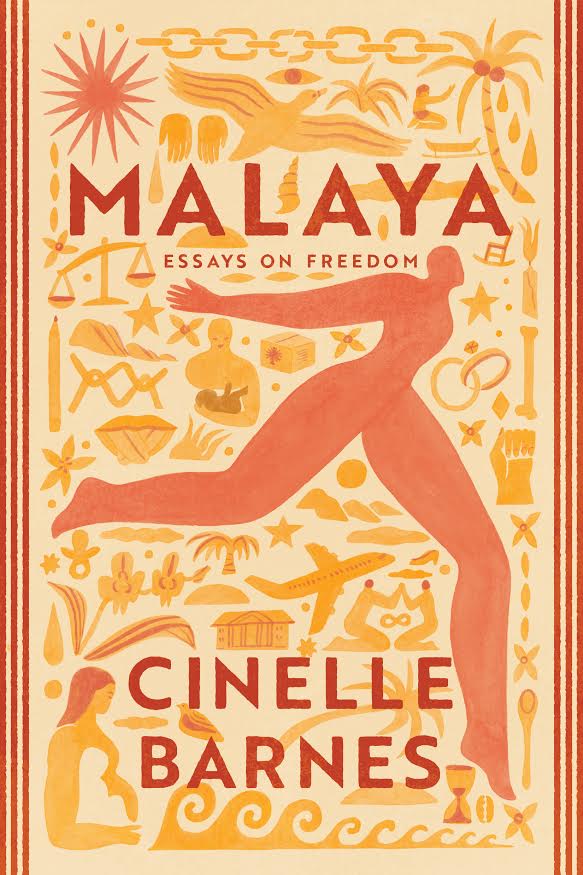 Thursday Nov 07, 2019
7:00 pm - 9:00 pm
POWERHOUSE @ the Archway
28 Adams Street (Corner of Adams & Water Street @ the Archway)
Brooklyn , NY 11201
RSVP encouraged & appreciated.
Please fill out the form at the bottom of this page if you plan on attending. Facebook event found here.
PLEASE NOTE: Submitting an RSVP for this event DOES NOT guarantee entrance. This is a free-access event — entrance will be on a first-come, first-served basis.
---
About the Book.
From Cinelle Barnes, author of the memoir Monsoon Mansion, comes a moving and reflective essay collection about finding freedom in America.
Out of a harrowing childhood in the Philippines, Cinelle Barnes emerged triumphant. But as an undocumented teenager living in New York, her journey of self-discovery was just beginning.
Because she couldn't get a driver's license or file taxes, Cinelle worked as a cleaning lady and a nanny and took other odd jobs—and learned to look over her shoulder, hoping she wouldn't get caught. When she falls in love and marries a white man from the South, Cinelle finds herself trying to adjust to the thorny underbelly of "southern hospitality" while dealing with being a new mother, an immigrant affected by PTSD, and a woman with a brown body in a profoundly white world. From her immigration to the United States, to navigating a broken legal system, to balancing assimilation and a sense of self, Cinelle comes to rely on her resilience and her faith in the human spirit to survive and come of age all over again.
Lyrical, emotionally driven, and told through stories both lived and overheard, Cinelle's intensely personal, yet universal, exploration of race, class, and identity redefines what it means to be a woman—and an American—in a divided country.
About The Author.
CINELLE BARNES is a memoirist, essayist, and educator from Manila, Philippines. She is the author of Monsoon Mansion: A Memoir, which was listed as a Best Nonfiction Book of 2018 by Bustle and nominated for the 2018 Reading Women Nonfiction Award. She is also the editor of a forthcoming anthology of essays about the American South by writers of color. Having earned an MFA degree in creative nonfiction from Converse College, Cinelle has written for Buzzfeed, Catapult, Literary Hub, Hyphen, Panorama: A Journal of Intelligent Travel, and South 85, among others. Her work has received fellowships and grants from VONA, Kundiman, the National Endowment for the Arts, the North Charleston Arts Festival, and the Lowcountry Quarterly Arts Grant. Barnes was the 2018–19 writer-in-residence at the Halsey Institute of Contemporary Art in Charleston, South Carolina, where she and her family live. For more information, visit www.cinellebarnes.com.
RSVP
Bookings are closed for this event.