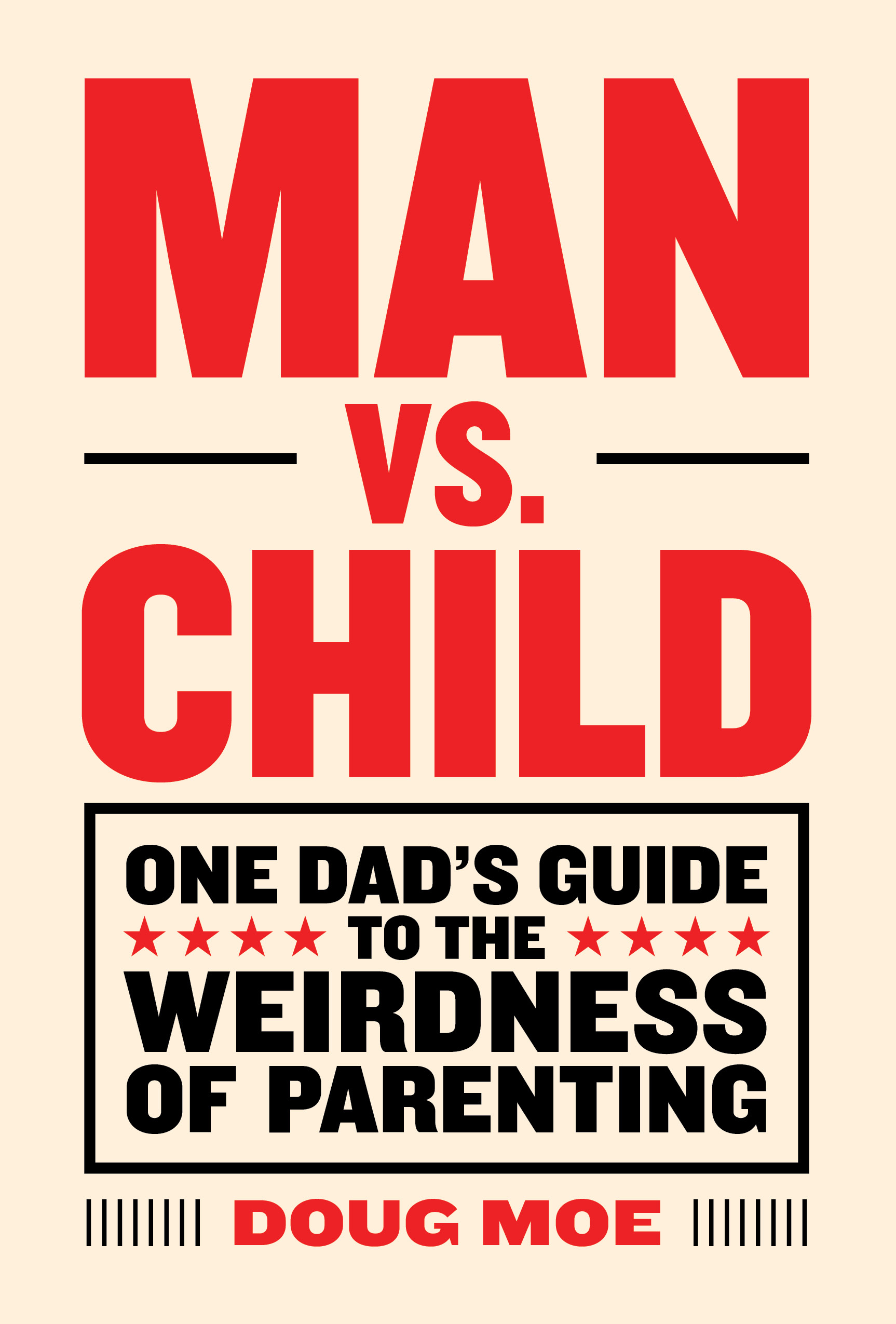 Tuesday May 09, 2017
7:00 pm - 9:00 pm
POWERHOUSE @ the Archway
28 Adams Street (Corner of Adams & Water Street @ the Archway)
Brooklyn , NY 11201
RSVP appreciated:
Please fill out the "Bookings" form at the bottom of this page.
*Disregard the notification that will appear after Booking.*
-or-
Send the name of the event and number of attendees to our RSVP email.
---
"Doug Moe has written a delightful and helpful book that gives real advice about the Wild West world of raising children."
—Amy Poehler, actress, comedian, and New York Times bestselling author of Yes Please
"Thankfully for new fathers like me, Doug Moe knows it all, from little kids doing pee-pee to big kids doing homework. It's essential reading for dads and future dads."
—Michael Showalter, writer/director and co-creator of "Wet Hot American Summer"
Longtime UCB performer Doug Moe launches his book Man vs. Child, an irreverent parenting guide in which he explores the weird and funny parts of being a dad.
About the Book:
First-time fathers are as worried about being terrible at their terrifying new jobs as moms are, and in recent years, the playbook has changed. Old Dads could pull a Don Draper—send money to the wife and kids and generally phone it in from afar. But New Dads play dress-up, bake, and diaper, all while trying to keep it together, and yet no one has ever told them how to do it. Man vs. Child is a funny, fresh take on the parenting guide, written from the perspective of a dad who has had—and survived—these experiences himself, starting from the moment you have to give up boozy brunch for playtime.
While most modern fathering guides center on men's oafish parental failings, Man vs. Child forgoes condescension in favor of fresh and irreverent wit and offers indispensable advice for New Dads. Alongside hilariously evocative illustrations, the book tackles such serious dilemmas as:
Is It Okay to Bring My Baby to a Bar?
Help, My Kid is a Tiny Hoarder
How to Expose Your Kid to Art without Freaking Them Out
Your Kid's Weird Friends
Playing Dress-Up with Dignity
From supporting your pregnant partner to figuring out what your life is worth when your kid doesn't need you anymore, Man vs. Child is there every step of the way, balancing relatable humor with heartfelt advice.
About the Author:
Doug Moe is a longtime teacher and performer based at the legendary Upright Citizens Brigade Theatre and has appeared in such television shows as Inside Amy Schumer and 30 Rock. He lives in Brooklyn, New York, and blogs at manvchild.com.
RSVP
Bookings are closed for this event.