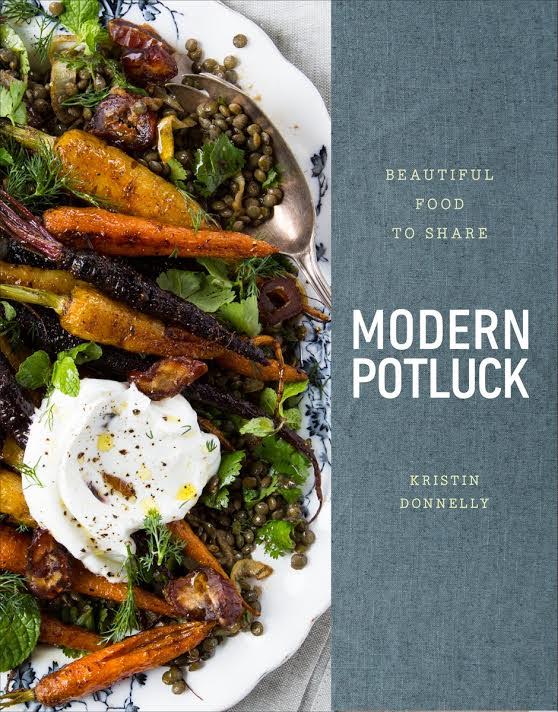 Tuesday Jul 26, 2016
7:00 pm - 9:00 pm
THE POWERHOUSE ARENA [Dumbo]
37 Main Street
Brooklyn, NY 11201
For more information, please call 718.666.3049
RSVP appreciated: RSVP@powerHouseArena.com
-or-
Please fill out the "Bookings" form at the bottom of this page.
---
Celebrate this cookbook and guide for modern potluckers that delivers Instagram-worthy dishes packed with bold flavors, along with variations to suit any dietary preference or crowd size.
** PLEASE NOTE THAT THIS EVENT WILL BE HELD AT 28 ADAMS STREET CORNER OF WATER IN DUMBO**
About Modern Potluck:
It's time to reclaim the potluck! The word seems synonymous with canned cream-of-chicken-soup-laden casseroles, but those dishes don't cut it with today's savvy diners. Not to mention that we're now aware of numerous dietary restrictions, which makes creating a meal for a diverse crowd complicated. Enter The Modern Potluck, the ideal resource for recipes that appeal to modern tastes and are best suited for holding up on the buffet table. The flavors are bold, calling on such ingredients as spicy harissa, nutty quinoa, and fresh herbs. These recipes are sturdy enough to handle transportation, can be scaled up and down with ease, and aren't fussy about serving temperature. Not only are recipes labeled gluten-free, vegan, and dairy-free, there are also tips for adjusting recipes to fit certain needs, like substituting nut milks for dairy.

With 105 recipes, color photographs, and lots of practical information such as how to pack foods to travel, The Modern Potluck is the ultimate cookbook for gathering friends and family around an abundant, delicious meal.
About the Author:
Kristen Donnelly is a food writer and recipe tester and developer. Before launching her career as a freelancer, Kirstin was an editor at Food & Wine for eight years, writing about healthy eating and wine pairing. She lives in Brooklyn with her husband and their daughter.
Julia Bainbridge is a classically trained cook and food writer. Formerly the food editor at Yahoo, where one of her stories was nominated for a 2015 James Beard Award, and a senior editor at Bon Appétit, she has also worked at Condé Nast Traveler and Food & Wine, and her writing has appeared in Travel + Leisure, Playboy, Food52, where she just completed a stint as its first-ever writer in residence, and many other publications. She's the host and creator of The Lonely Hour, a podcast about loneliness that's not a bummer.
RSVP
Bookings are closed for this event.