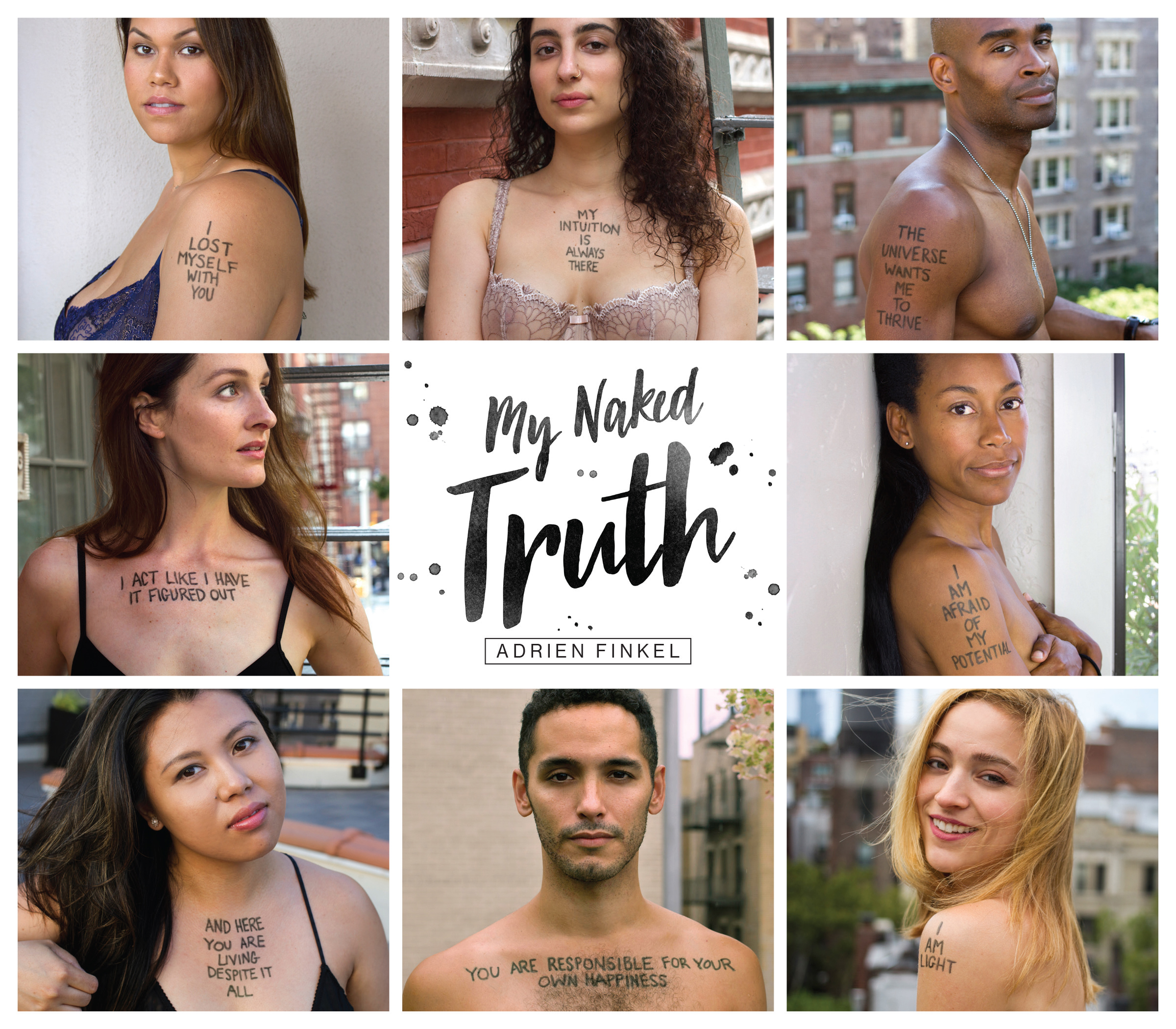 Wednesday Oct 10, 2018
7:00 pm - 9:00 pm
POWERHOUSE @ the Archway
28 Adams Street (Corner of Adams & Water Street @ the Archway)
Brooklyn , NY 11201
RSVP encouraged & appreciated.
Please fill out the form at the bottom of this page if you plan on attending. Facebook event found here.
PLEASE NOTE: Submitting an RSVP for this event DOES NOT guarantee entrance. This is a free-access event — entrance will be on a first-come, first-served basis.
---
About the Book.
During her mid-twenties, photographer, activist and Hollywood executive Adrien Finkel was fresh out of college and settling into her life in Los Angeles as a young actor attempting to create a fulfilled "adult" life. But she quickly began to feel pigeonholed creatively. Having once found comfort and strength in borrowed phrases, inspiring song lyrics, and famous quotes, her collection began to feel stale and joyless as her art simply became a way to pay the bills, feeling the world's pressures and expectations piling up on her chest like rocks. Until she began a new project: My Naked Truth.
Armed with nothing but a camera and a black marker, Adrien began to rediscover the beauty of gathering and community, of tribes and families, as she turned to others for guidance in the form of inspiring words and phrases. Baring these sacred texts across their chests, arms, and backs, loved ones and beautiful strangers, cancer survivors, immigrants, rape victims, and sufferers of hate and racism all shared what moved and shaped them. "It was through those tales of brokenness, passion, and humanity that I was able to learn more about myself than I had in my adult life."
With over 200 full-color photos, My Naked Truth captures intimate moments of people at their most authentic, from everyday strangers to celebrities such as Chris Redd (SNL), Christy Altomare (Spring Awakening, Anastasia), Hayley Marie Norman (Adam Ruins Everything), Cassie Silva (Hairspray), and more. An intimate and empowering photo journal, My Naked Truth speaks to anyone seeking encouragement, guidance, and validation, providing inspiration to look deeply into your heart, find you truth, and discover what truly matters most.
The perfect gift for anyone interested in human connections and books of affirmations, My Naked Truth uses beautiful photography and impactful language to tell the story of us.
About the Author.
Adrien Finkel is a photographer, activist, writer, and producer based in Los Angeles, California. Currently a producer for Funny or Die, when not working on television, Adrien devotes her time to My Naked Truth Project, a visual catalog of quotes, personal confessions, and advice shared with her by friends and strangers. She has a degree in dramatic performance and a French cooking certification.
RSVP
Bookings are closed for this event.