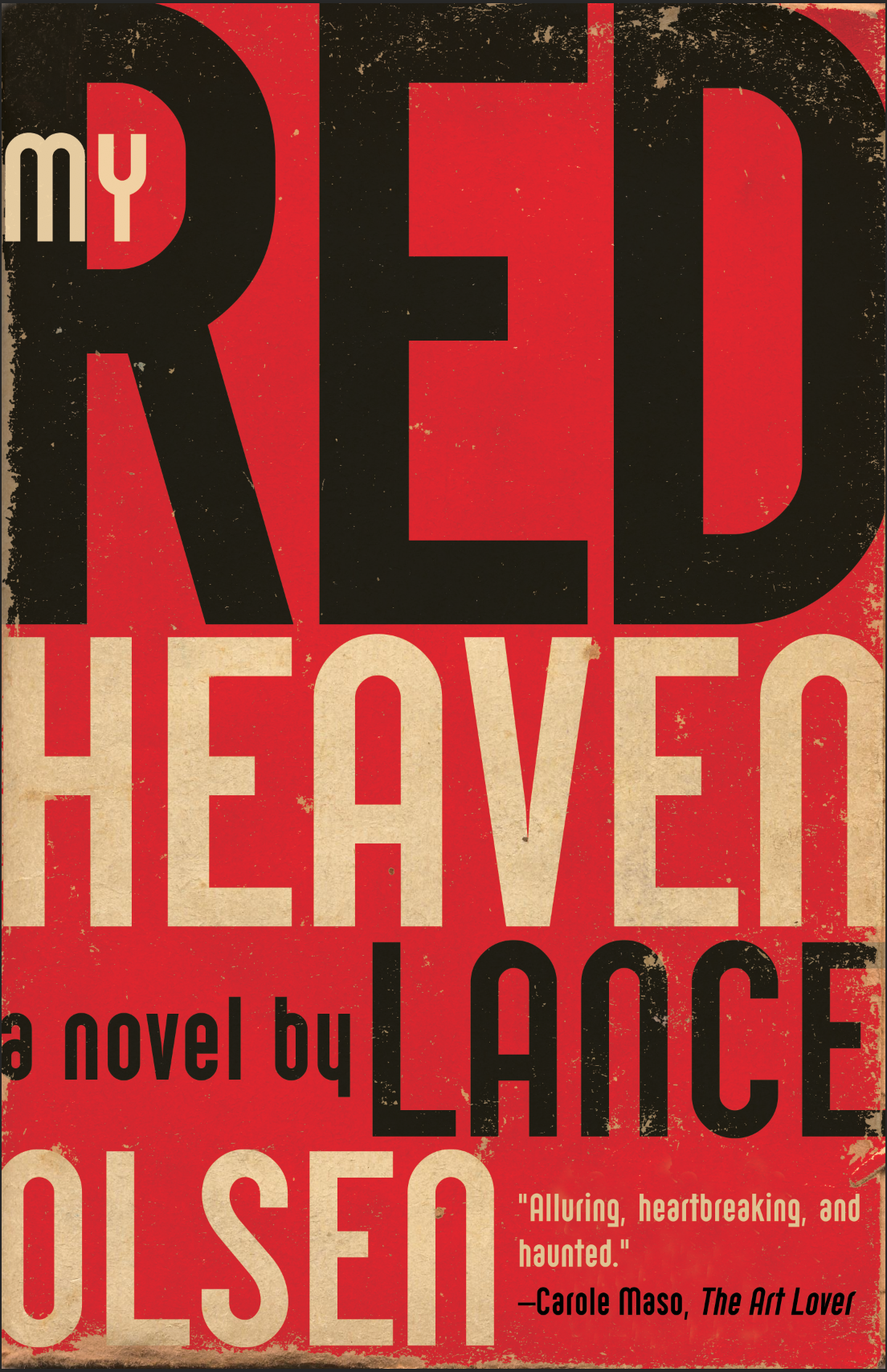 Thursday Mar 05, 2020
7:00 pm - 9:00 pm
POWERHOUSE @ the Archway
28 Adams Street (Corner of Adams & Water Street @ the Archway)
Brooklyn , NY 11201
RSVP encouraged & appreciated.
Please fill out the form at the bottom of this page if you plan on attending. Facebook event found here.
PLEASE NOTE: Submitting an RSVP for this event DOES NOT guarantee entrance. This is a free-access event — entrance will be on a first-come, first-served basis.
---
About the Book.
Set on a single day in Golden Twenties Berlin, My Red Heaven imagines a host of various historical or imagined figures moving through the city, like Robert Musil, Otto Dix, Ludwig Wittgenstein, Oskar Kokoschka, Vladimir Nabokov, Ludwig Mies van der Rohe, Käthe Kollwitz, Arnold Schönberg, Alban Berg, and Rosa Luxemburg. And several ghosts!
Drawing inspiration from Otto Freundlich's painting by the same name, Lance Olsen's My Red Heaven explores a complex moment in history: the rise of deadly populism at a time when everything seemed possible and the future unimaginable.
About The Author.
LANCE OLSEN is author of thirteen novels, one hypermedia text, five nonfiction books, five short-story collections, a poetry chapbook, and two anti-textbooks about experimental writing, as well as editor of two collections of essays about innovative contemporary fiction. Recipient of numerous awards, he teaches experimental narrative theory and practice at the University of Utah.
RSVP
Bookings are closed for this event.