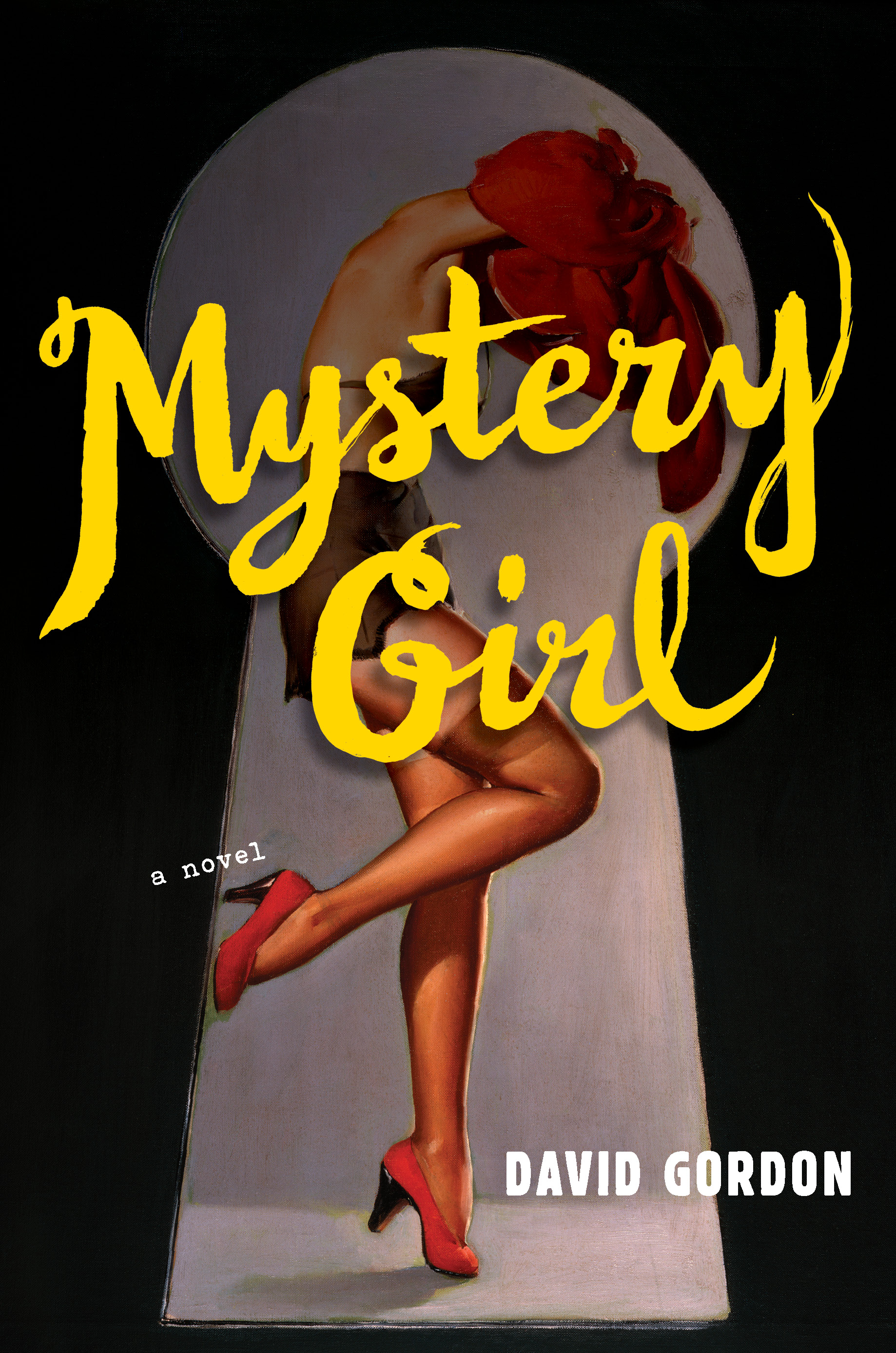 Thursday Aug 01, 2013
7:00 pm - 9:00 pm
THE POWERHOUSE ARENA [Dumbo]
37 Main Street
Brooklyn, NY 11201
For more information, please call 718.666.3049
RSVP appreciated: RSVP@powerHouseArena.com
-or-
Please fill out the "Bookings" form at the bottom of this page.
Drinks will be served.

---
About MYSTERY GIRL:
David Gordon's 2010 debut novel The Serialist danced across genre lines with wanton abandon. Praised as "a killer debut" (Los Angeles Times), "a tour de force" (Kirkus), and "among the most unusual and appealing of this year's debut thrillers" (Booklist), it went on to win the prestigious Cabell First Novel Prize, be named a finalist for the Edgar Award, and sweep all three major awards for foreign crime fiction in Japan (where the major motion picture adaptation premieres this month).
Now Gordon returns with his highly anticipated follow-up: MYSTERY GIRL: A Novel, a darkly comic literary thriller that combines razor-sharp satire, brilliant plot twists, and a loving homage to all things dark and weird.
Sam Kornberg is a failed experimental novelist with a collapsing marriage living in L.A. Desperate for work (or more accurately, desperate for a job to tell his wife about), he answers an ad from a portly (ok, obese), housebound private detective named Solar Lonsky, a man as brilliant and charismatic as he is (possibly) insane.  Sam's assignment to track a mysterious woman is the trigger for a tense, smart, and often screamingly funny story involving sexy doppelgangers, insane asylums, south-of-the-border shootouts, mistaken identities, video-store-geekery, and the death of the novel.
MYSTERY GIRL is both an entertaining thriller and a cunning inquiry into art, style, and deception, a dark and loving homage to the era of pulp that summons Proust and Chandler in equal measures.
About the Author:
David Gordon was born in New York City. He attended Sarah Lawrence College and holds an MA in English and comparative literature and an MFA in writing, both from Columbia University. His first novel, The Serialist, won the VCU Cabell First Novel Award and was a finalist for an Edgar Award. It was also the first novel to win all three major foreign mystery awards in Japan, where it is currently being made into a film. His stories have appeared in the Paris Review, Fence, and elsewhere. He has worked in film, fashion, publishing, and pornography.
Rivka Galchen is a Canadian-American writer. Her first novel, Atmospheric Disturbances, was published in 2008, has been translated into over 20 languages, and was awarded the William Saroyan International Prize for Writing.
Ed Park is a senior editor at Amazon Publishing, where he founded and oversees the Little A imprint. Ed is also a founding editor of The Believer and author of the novel Personal Days, which was a finalist for the PEN/Hemingway Foundation Award and one of Time's top 10 fiction books of the year. Before coming to Amazon, he taught in the graduate writing program at Columbia's School of the Arts.
---
For more information, please contact
Justin Levine
email: justin@powerhousearena.com
powerHouse Arena, 37 Main Street, Brooklyn, NY 11201
tel: 212-604-9074 x109
RSVP
Bookings are closed for this event.