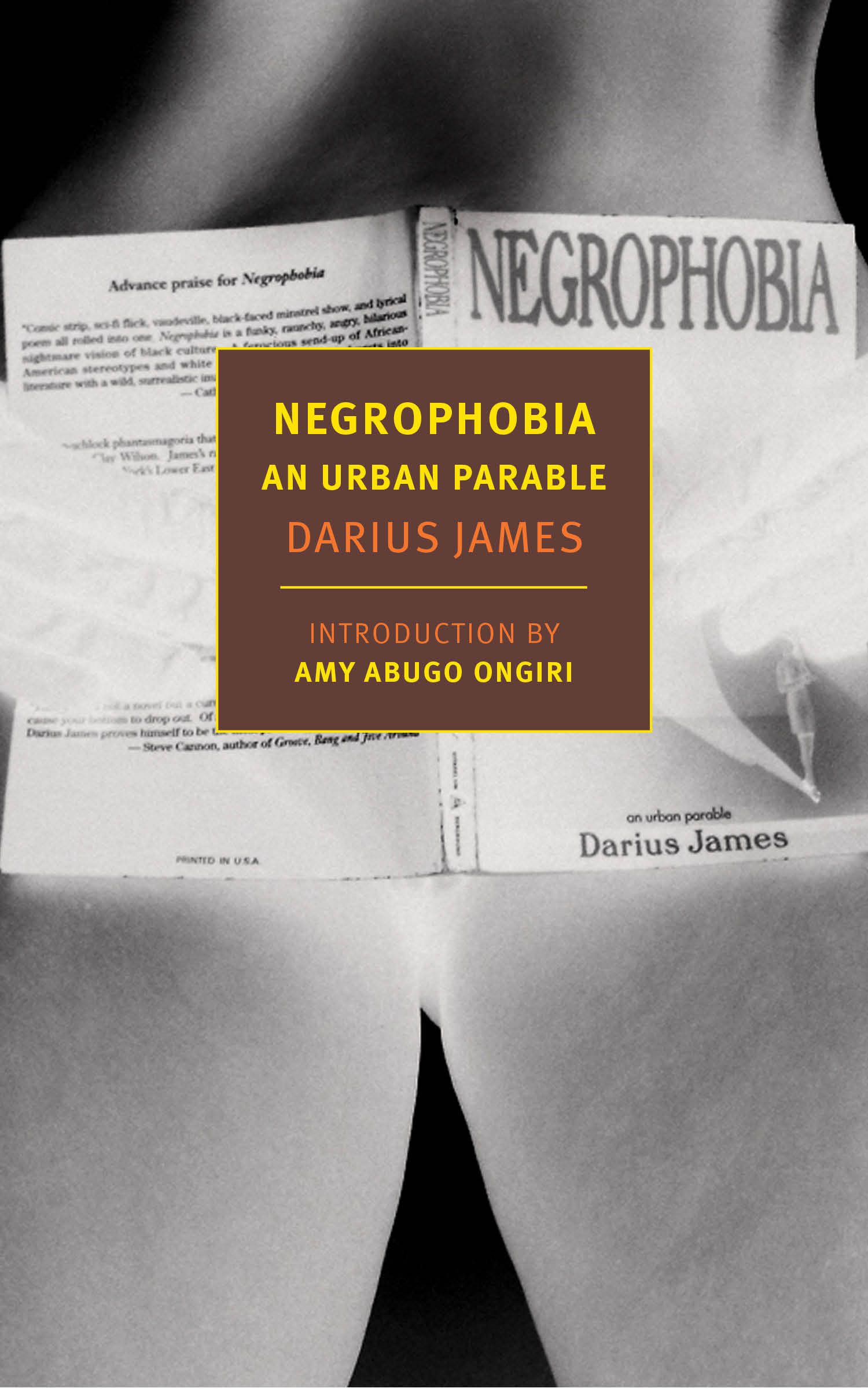 Monday Mar 11, 2019
7:00 pm - 9:00 pm
POWERHOUSE @ the Archway
28 Adams Street (Corner of Adams & Water Street @ the Archway)
Brooklyn , NY 11201
RSVP encouraged & appreciated.
Please fill out the form at the bottom of this page if you plan on attending. Facebook event found here.
PLEASE NOTE: Submitting an RSVP for this event DOES NOT guarantee entrance. This is a free-access event — entrance will be on a first-come, first-served basis.
---
About the Book.
Darius James's scabrous, unapologetically raunchy, truly hilarious, and deeply scary NEGROPHOBIA first published in 1992 and now back in print, is a wild-eyed reckoning with the mutating insanity of American racism. A screenplay for the mind, a performance on the page, a work of poetry, a mad mix of genres and styles, a novel in the tradition of William S. Burroughs and Ishmael Reed that is like no other novel, NEGROPHOBIA begins with the blonde bombshell Bubbles Brazil succumbing to a voodoo spell and entering the inner darkness of her own shiny being. Here crackheads parade in the guise of Muppets, Muslims beat conga drums, Negroes have numbers for names, and H. Rap Remus demands the total and instantaneous extermination of the white race through spontaneous combustion. By the end of it all, after going on a weird trip for the ages, Bubbles herself is strangely transformed.
About The Author.
Darius James is a writer and spoken-word performance artist. He is the author of NEGROPHOBIA: AN URBAN PARABLE, THAT'S BLAXPLOITATION!: ROOTS OF THE BAADASSSSS 'TUDE (RATED X BY AN ALL-WHYTE JURY); VOODOO STEW; and FROGGIE CHOCOLATE'S CHRISTMAS EVE. His writing has appeared in multiple publications, including The Village Voice, Vibe, and Spin, and he is the co-writer and narrator of the 2012 film The United States of Hoodoo. He lives in Connecticut.
About The Moderator
Michael A. Gonzales has written essays and articles for The Village Voice, New York, Pitchfork and Mass Appeal. Co-author of Bring the Noise: A Guide to Rap Music and Hip-Hop Culture (1991), he has written music journalism for Newark Bound, Red Bull Academy, The Wire, and Wax Poetics. His short fiction has appeared in Bronx Biannual, Brown Sugar, Black Pulp and Crime Factory. Gonzales is currently finishing his literary New York City hip-hop novel Boom for Real. More information on The Blacklist can be found on Facebook.cerstaio con
RSVP
Bookings are closed for this event.