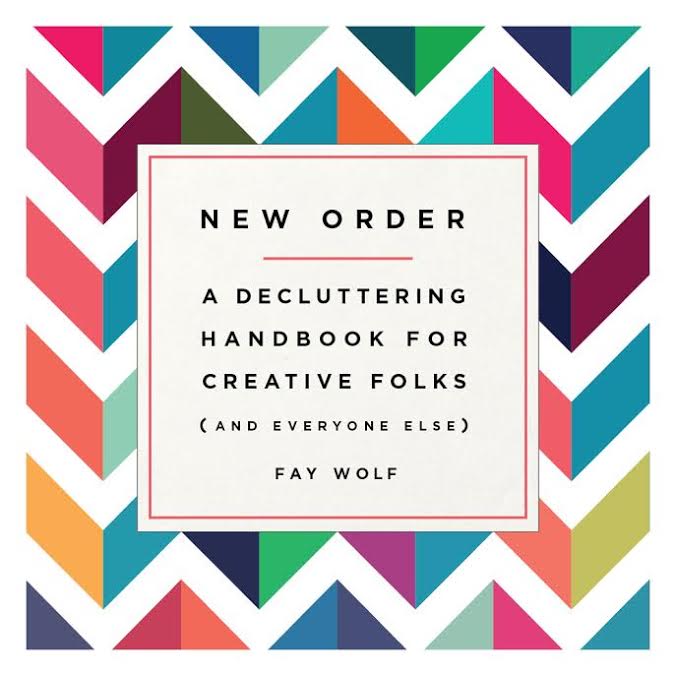 Wednesday Apr 13, 2016
7:00 pm - 9:00 pm
THE POWERHOUSE ARENA [Dumbo]
37 Main Street
Brooklyn, NY 11201
For more information, please call 718.666.3049
RSVP appreciated: RSVP@powerHouseArena.com
-or-
Please fill out the "Bookings" form at the bottom of this page.
---
In her first book, professional organizer Fay Wolf lays out a witty roadmap to conquering physical, digital and inner clutter.
About NEW ORDER:
We know that streamlining our lives would make us happier and more productive, but we're overwhelmed and confused about how to actually dig-in and de-clutter. Enter professional organizer (and actress/singer/songwriter) Fay Wolf. For almost 10 years, Wolf has helped everyone from Hollywood celebrities and school teachers to visual artists and work-from-home parents achieve a simpler life by reworking their relationship to their stuff (read: by having less of it!).
In NEW ORDER, readers will learn to get a grip on the stuff in their lives by creating productive to-do lists • stemming the flood of paper • downsizing e-mails and social media • arranging their space to spark creative juices • curbing the desire to accumulate • collaborating and connecting with others for support • embracing imperfection. Wolf 's approach to the organized lifestyle everyone hopes for is firmly focused on allowing us to feel freer to embrace what's really most important in life. Rest assured – all you need to find some new order are a few simple rules and the guts to begin!
About the Author:
Fay Wolf is a professional organizer, musician, and artist. She has appeared as the organizing expert on OWN's Home Made Simple, Yahoo's Easy Does It, and Hello Giggles; and is a regular contributor to Apartment Therapy, where her One-Minute Tip videos are some of the most viewed in the site's history.
RSVP
Bookings are closed for this event.