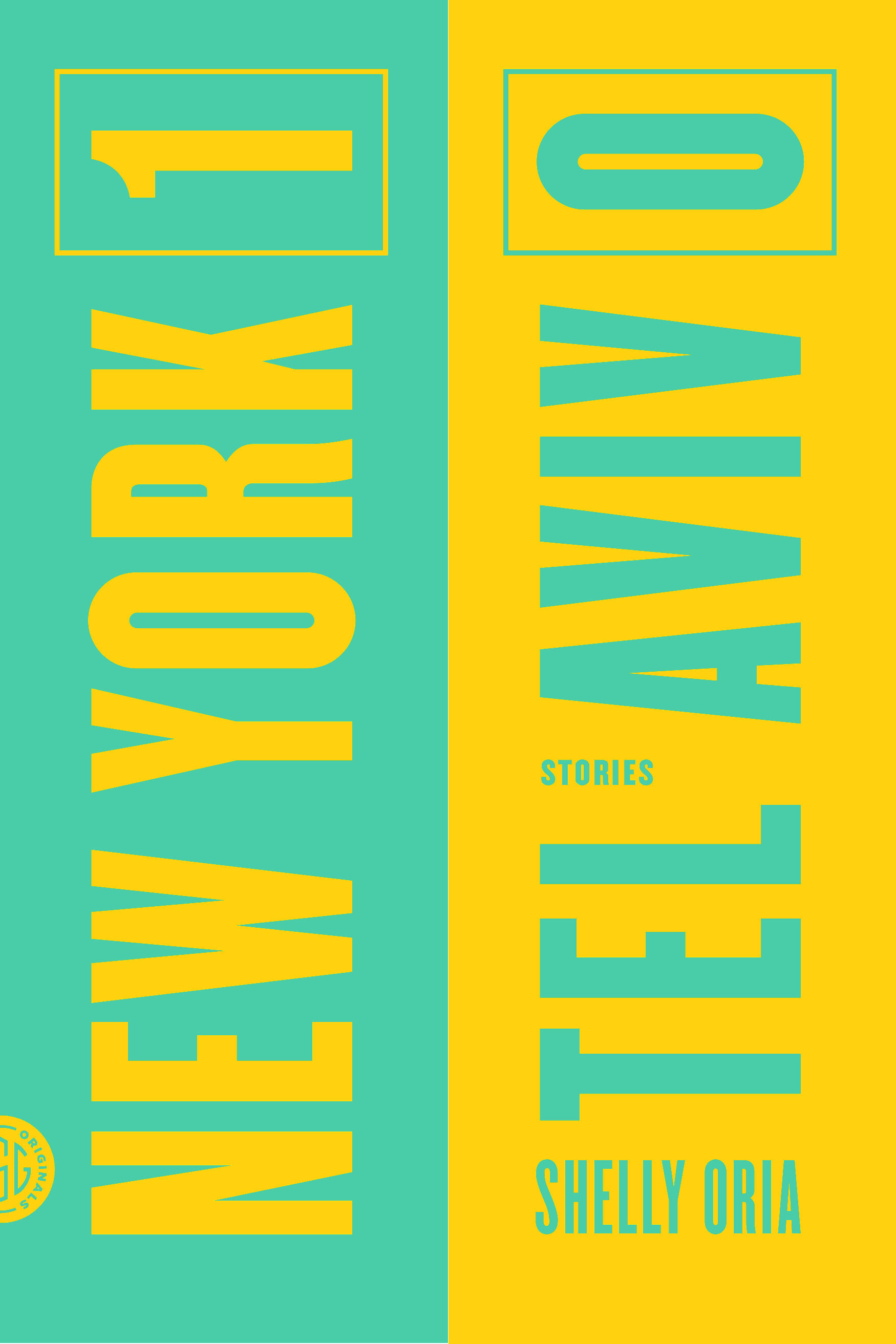 Thursday Oct 30, 2014
7:00 pm - 9:00 pm
THE POWERHOUSE ARENA [Dumbo]
37 Main Street
Brooklyn, NY 11201
For more information, please call 718.666.3049
RSVP appreciated: RSVP@powerHouseArena.com
-or-
Please fill out the "Bookings" form at the bottom of this page.
---
Shelly Oria celebrates the release of her gorgeously rendered debut story collection. Julie Fitzpatrick, Marilyn O'Connell, and Jon Riddleberger from Sweet! Actors Reading Writers join for a dynamic, multivocal reading. Ben Greenman joins her in conversation.
About New York 1, Tel Aviv 0: 
The stories in New York 1, Tel Aviv 0 speak to a contemporary generation and explore the tension between an anonymous, globalized world and an irrepressible lust for connection. The result is an intimate document of niche moments, when relationships either run their course, take flight, or enter holding patterns.
The characters in this collection are as intelligent and charming as they are lonely. In some stories, realistic urges materilaize in magical settings: a couple discovers the ability to stop time together; another couple lives in an apartment where only one of them can hear a constant beeping, while the other must try to believe. In other stories, a nameless voice narrates the arc of a love affair through a list of the couple's best and worst kisses; a father leaves his daughter in Israel to pursue a painting career in New York; and a sex worker falls in love with the Israeli photographer who studies her. The stories in this ambitious and exciting debut share a prevailing sense of existential strangeness, otherworldliness, and the search to belong, while the altering of time and space and memory creates unexpected magic. And yet there is something entirely familiar about the experiences of these characters, who are so brilliantly and subtly rendered by Shelly Oria's capable mind.
"These are dazzling and daring stories from the extraordinary Shelly Oria, a writer I was thrilled to discover. Oria captures her characters at their most vulnerable, exposing their true natures in flashbulb bursts of surprising, exhilarating action. She's got style to burn, obsidian wit, and a deep feeling for the subterranean choreography between people's daylit and shadow selves. In New York 1, Tel Aviv 0, Oria makes exquisite music out of the fragility of human relationships." —Karen Russell, author of Vampires in the Lemon Grove and Swamplandia
"Shelly Oria's sparkling stories of busted love, tentative lust, and international identity can come at you in pieces: they can be structured in fragments, numbered like lists, broken up like a dotted line. Inevitably, though, they reassemble by the time she's done with them, which ensures that you won't be done with them for a while—they'll stay with you, gently insistent, pressing on your mind from all directions." —Ben Greenman, author of The Slippage and Mo' Meta Blues
About the Author and Moderator: 

Shelly Oria's fiction has appeared in The Paris Review, McSweeney's, Quarterly West, and FiveChapters, among other places, and won the Indiana Review Fiction Prize, among other awards. Shelly curates the series Sweet! Actors Reading Writers in the East Village and teaches fiction at Pratt Institute, where she also codirects the Writers' Forum.
Ben Greenman is a New York Times-bestselling author and a contributing writer for the New Yorker. His recent works include the novel The Slippage and Mo Meta Blues, a hip-hop memoir co-written with Questlove. He lives in Brooklyn.
RSVP
Bookings are closed for this event.