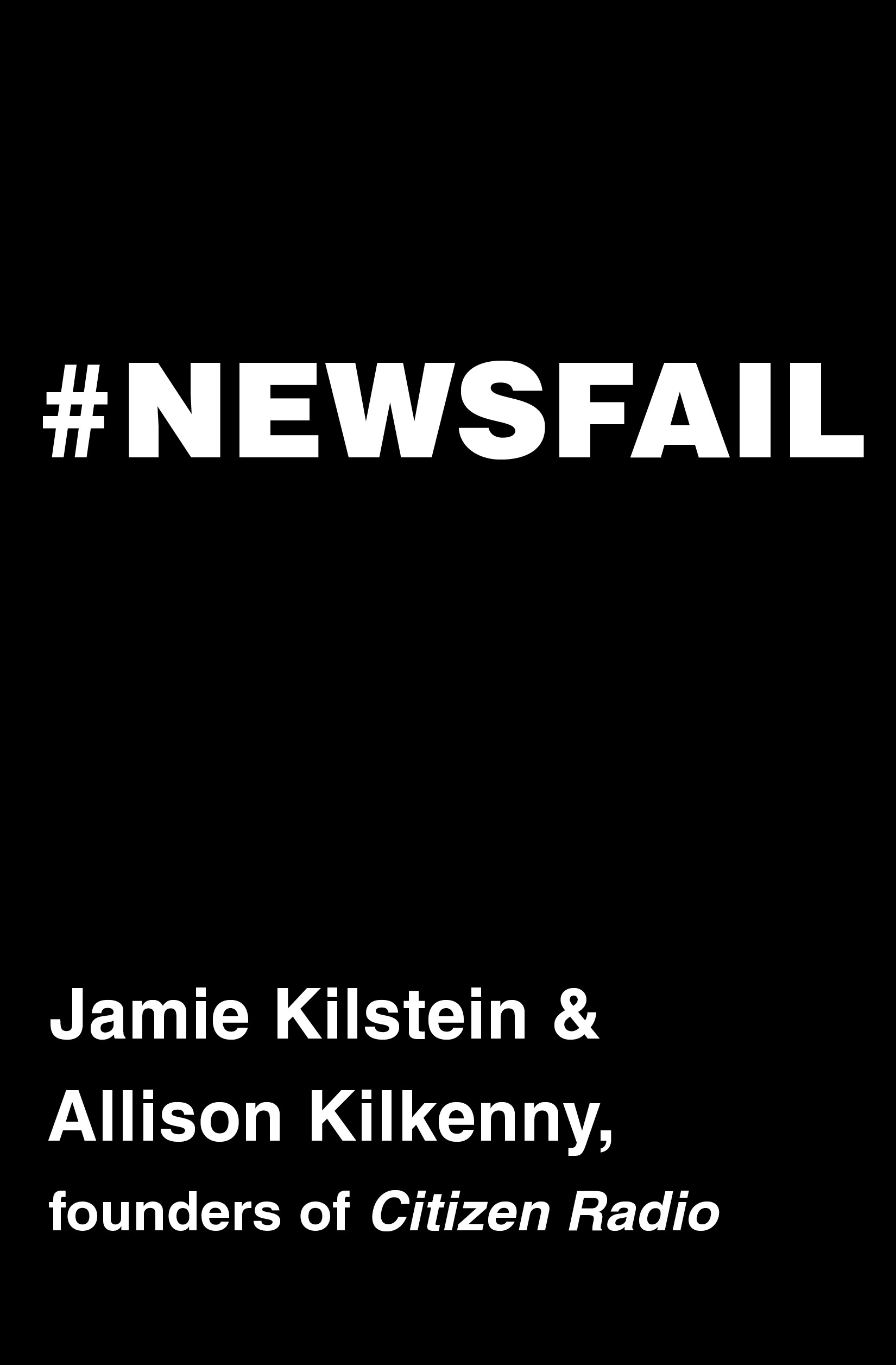 Tuesday Oct 14, 2014
7:00 pm - 9:00 pm
THE POWERHOUSE ARENA [Dumbo]
37 Main Street
Brooklyn, NY 11201
For more information, please call 718.666.3049
RSVP appreciated: RSVP@powerHouseArena.com
-or-
Please fill out the "Bookings" form at the bottom of this page.
---
From climate change and feminism to gun control and the drug war, hosts of Citizen Radio Jamie Kilstein and Allison Kilkenny tackle our American Adventure!
About #NEWSFAIL: 
Aaron Sorkin's The Newsroom meets Portlandia in this scathing and hilarious manifesto from the creators and co-hosts of Citizen Radio, a 100% listener-supported show whose slogan is "independent radio that won't lead you to war."
#NEWSFAIL is not your grandmother's comedic-memoir-slash-political-manifesto. From page one (in a preface titled, "In Which the Authors Interview Ralph Nader in the Bathtub"), comedian Jamie Kilstein and journalist Allison Kilkenny pledge to give you the news like you've never gotten it before.
On issues ranging from feminism to gun control, climate change to class war, foreign policy to net neutrality, they tell you how the mainstream media gets it left, right, and utterly, unforgivably, irresponsibly wrong. #NEWSFAIL is all this, plus the story of Allison and Jamie's own DIY foray into independent media via their podcast, Citizen Radio, which has featured guests such as Jeremy Scahill, Sarah Silverman, Glenn Greenwald, and Neil deGrasse Tyson, and been downloaded millions of times by people all over the world.
Their mission is truth-telling above brainwashing. All you have to do is listen.
About the Authors: 

Allison Kilkenny has previously reported for The Nation and has appeared on MSNBC's Melissa Harris-Perry Show and Up With Chris, and Democracy Now. One time, G. Gordon Liddy told Allison that her writing "makes him want to vomit," which is the nicest thing anyone has ever said to her.

Jamie Kilstein is a stand-up comedian, who has been featured on The Conan O'Brien Show, Showtime, Up With Chris, Countdown with Keith Olbermann, and NPR's Weekend Edition. One time, Glenn Beck called him a doofus, which is the nicest thing anyone has ever said to him.
RSVP
Bookings are closed for this event.