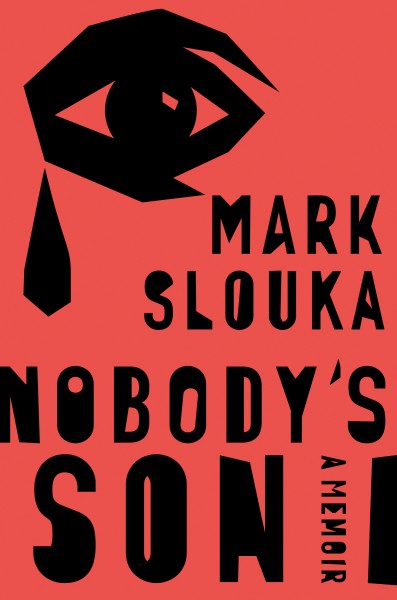 Thursday Oct 20, 2016
7:00 pm - 9:00 pm
POWERHOUSE @ the Archway
28 Adams Street (Corner of Adams & Water Street @ the Archway)
Brooklyn , NY 11201
For more information, please call 718.666.3049
RSVP appreciated: RSVP@powerHouseArena.com
-or-
Please fill out the "Bookings" form at the bottom of this page.
---
Nobody's Son is a fearless and profoundly personal attempt to recall and give justice to a family history marked by exile, silence and trauma.
** PLEASE NOTE THAT THIS EVENT WILL BE HELD AT 28 ADAMS STREET CORNER OF WATER IN DUMBO**
About Nobody's Son:
"A remarkable story remarkably told….I have never before read anything except Nabokov's Speak, Memory that so relentlessly and shrewdly exhausted the kindness and cruelty of recollection shaping devices."—Geoffrey Wolff
"'Pinned like Ahab to his whale,' Mark Slouka sets out to confront his own leviathan. In his quiver: memories both sacred and flawed; hope, the thing without a GPS; resolve, the kind born of desperation; and love. The last will hit the mark. A brilliant memoir."—Kathryn Harrison
"This singular memoir reverberates with obstinate, refreshing candor. Mark Slouka demonstrates powerfully the ways that memory is a function of imagination."—Phillip Lopate
"Mark Slouka's superb memoir should become a classic…. A heartwrenching tale of the demise of a family, told with the hard-won honesty and insight of a genuine artist. I was enthralled from start to finish."—Lynne Sharon Schwartz
"Mark Slouka softens neither the events he's recalling nor his own struggle, sentence by sentence, to register them as truly as he can. Paradoxically, they've yielded a thing of beauty."
—David Gates
"A masterwork….astonishingly fierce yet powerfully lyric. The story moves beyond the search for a self into the tangled narratives of both private memory and the ravaged history of 20th century Central Europe."—Patricia Hampl
"There can come a time in your life when the past decides to run you down," writes author Mark Slouka. "You're not going to get away."  For Slouka (Brewster, 2012), that moment of truth, following the death of his father and the loss of his mother's memory to dementia and Alzheimer's, forced a reckoning not only with the losses and victories of the past but with the very nature of memory.  Spanning four generations and two world wars, NOBODY'S SON: A Memoir [W.W. Norton & Company; October 18, 2016; $25.95 hardcover] is his fearless, profoundly personal attempt to do justice to lives marked by exile, silence and trauma, a story reaching from his grandfather's hanging on the Italian front to his father witnessing Hitler's motorcade entering Czechoslovakia, from his parents' harrowing escape from the Stalinist purges of 1948 to his own childhood in New York City.
A story of political exile as well as the exile that can separate us from one another, Nobody's Son is the record of one man's struggle to break through to some saving truth; to understand his parents' particular combination of burdens and strengths, to rescue, at whatever cost, what memories remain.  For these to mean anything, however, Slouka must first come to terms with the story of his mother, a figure both abused and abusive, tormented and enduring; a woman capable of extraordinary joy whose behavior over time became punctuated by increasingly violent outbursts and shocking rages, depressions, and hallucinations.  Determined to understand what went wrong, to rescue her from the pit of his resentment, Slouka begins to dig into her life, unearthing, layer by layer, the traumas of childhood, the terror of war and the loneliness of exile, and finally, at the center of her heart, the life-long love that nearly saved her.  

Reflective and urgent, deeply personal and surprisingly universal, Nobody's Son is a rescue mission into the precincts of memory that admits everything into evidence – the dreams we own, the truths we hide, the lies we tell.  By turns lyrical, incisive, humorous and tenacious, marked by chapters that read like moments suspended in amber and held up to the light, it teases apart a century's worth of fact and fiction, courage and cowardice – all enfolded in the greater drama of history – in order to front a simple question:  Is it ever possible to entirely lose a love that once was true.  
Recalling works by W.G. Sebald and Geoffrey Wolff, Nobody's Son is a remarkable memoir: a testament to the necessity of confronting our ghosts that somehow manages to affirm, in the face of personal and political tragedy, the saving grace of looking back at what once was, aiming for justice, but biased toward love.
About the Author and Moderator:

Mark Slouka is the author of six books. Both his fiction and nonfiction have been translated into sixteen languages. His stories have twice been selected for inclusion in Best American Short Stories as well as for the PEN/O.Henry Prize Stories, and his essays have appeared three times for Best American Essays. He was a finalist for the British Book Award for his novel The Visible World, and his collection Essays from the Nick of Time, received the PEN/Diamonstein-Speilvogel Award for the Art of the Essay. A Guggenheim and NEA fellowship recipient, he has taught literature and writing at Harvard, Columbia, and The University of Chicago. He lives with his family in Brewster, NY.
Nick Flynn has worked as a ship's captain, an electrician, and as a case-worker with homeless adults. His most recent book is My Feelings (Graywolf, 2015), a collection of poems.
RSVP
Bookings are closed for this event.