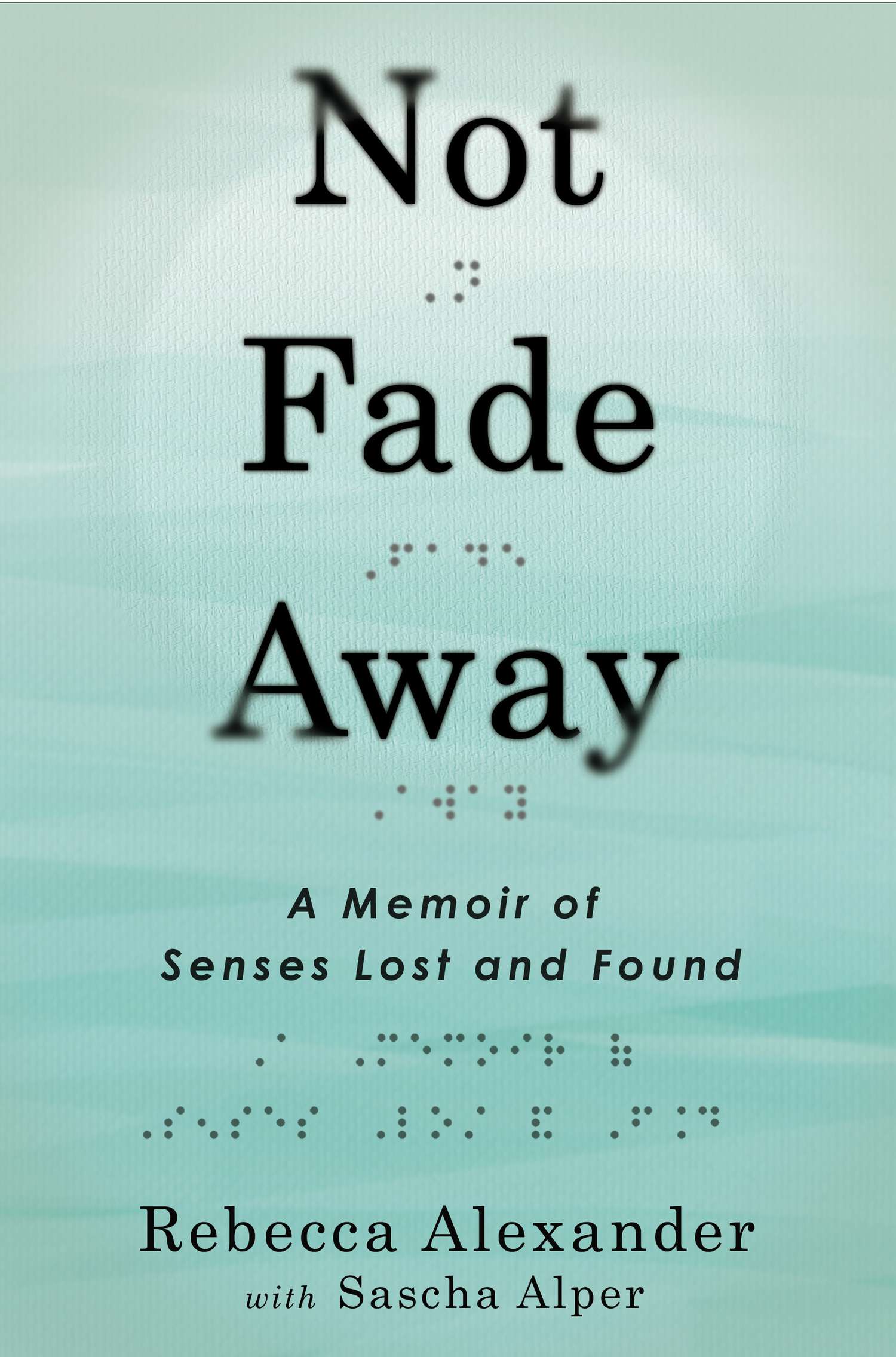 Monday Sep 15, 2014
7:00 pm - 9:00 pm
THE POWERHOUSE ARENA [Dumbo]
37 Main Street
Brooklyn, NY 11201
For more information, please call 718.666.3049
RSVP appreciated: RSVP@powerHouseArena.com
-or-
Please fill out the "Bookings" form at the bottom of this page.
---
In this deeply moving memoir about the obstacles we all face, Alexander recounts losing her sight and hearing yet continuing to live each day with grace and purpose.
About Not Fade Away: 
No one would blame Rebecca Alexander if she gave up on life. Born with a rare genetic mutation called Usher Syndrome Type III, Rebecca has been simultaneously losing both her sight and hearing since she was a teenager. She was told that by age 30, she'd be completely blind. Then, at 19, one year after a fall from a second-story window left her athletic body completely shattered, she discovered she would lose her hearing as well. Despite these difficulties, Rebecca refused to lose her drive and zest for life and incredibly rose above and beyond every challenge she faced.
As she says herself "my disability means it may take me longer to accomplish my goals. And I may need more people to help me in my efforts. But, it will never stop me from achieving what I set out to do."  In Not Fade Away: A Memoir of Senses Lost and Found Rebecca takes readers into a life lived with the knowledge that one day, sooner rather than later, she will be cut off from the world and incapable of communicating normally. Rebecca's optimism and vibrant personality are contagious as we follow her along on her journey from a teenager who tried to hide her disabilities to a woman who is able to bravely face the world exactly as she is.
Day after day, challenge after challenge, Rebecca stresses how important it is to be grateful for every sound, every sight and every sense. Now, at 35, with only a sliver of sight and significantly deteriorated hearing, Rebecca is a psychotherapist with two masters' degrees from Columbia University, and she is an athlete who teaches spin classes and who regularly competes in extreme endurance races. She greets every day as if it were a gift, with boundless energy, innate curiosity, and a strength of spirit that have led her to places we can't imagine.
In Not Fade Away Rebecca tells her extraordinary story, by turns harrowing, funny and inspiring. She meditates on what she's lost — from the sound of a whisper to seeing a sky full of stars, and what she's found in return – a unique sense of intimacy with her family and closest friends, a love of silence, a deeper appreciation for her other senses such as taste, a joy in simple pleasures that most of us forget to notice and a profound gratitude for all that she has. Not Fade Away is both a memoir of the senses and a unique look at the obstacles we all face – physical, psychological and philosophical –  and explores the extraordinary powers of memory, love and perseverance. It is a gripping story, an offering of hope and motivation, and an exquisite reminder to live each day to its fullest.
About the Author: 
Rebecca Alexander is a psychotherapist, extreme athlete and activist. She grew up in Northern California and holds two Master's degrees from Columbia University. She lives in New York City with her mini goldendoodle, Olive.
RSVP
Bookings are closed for this event.