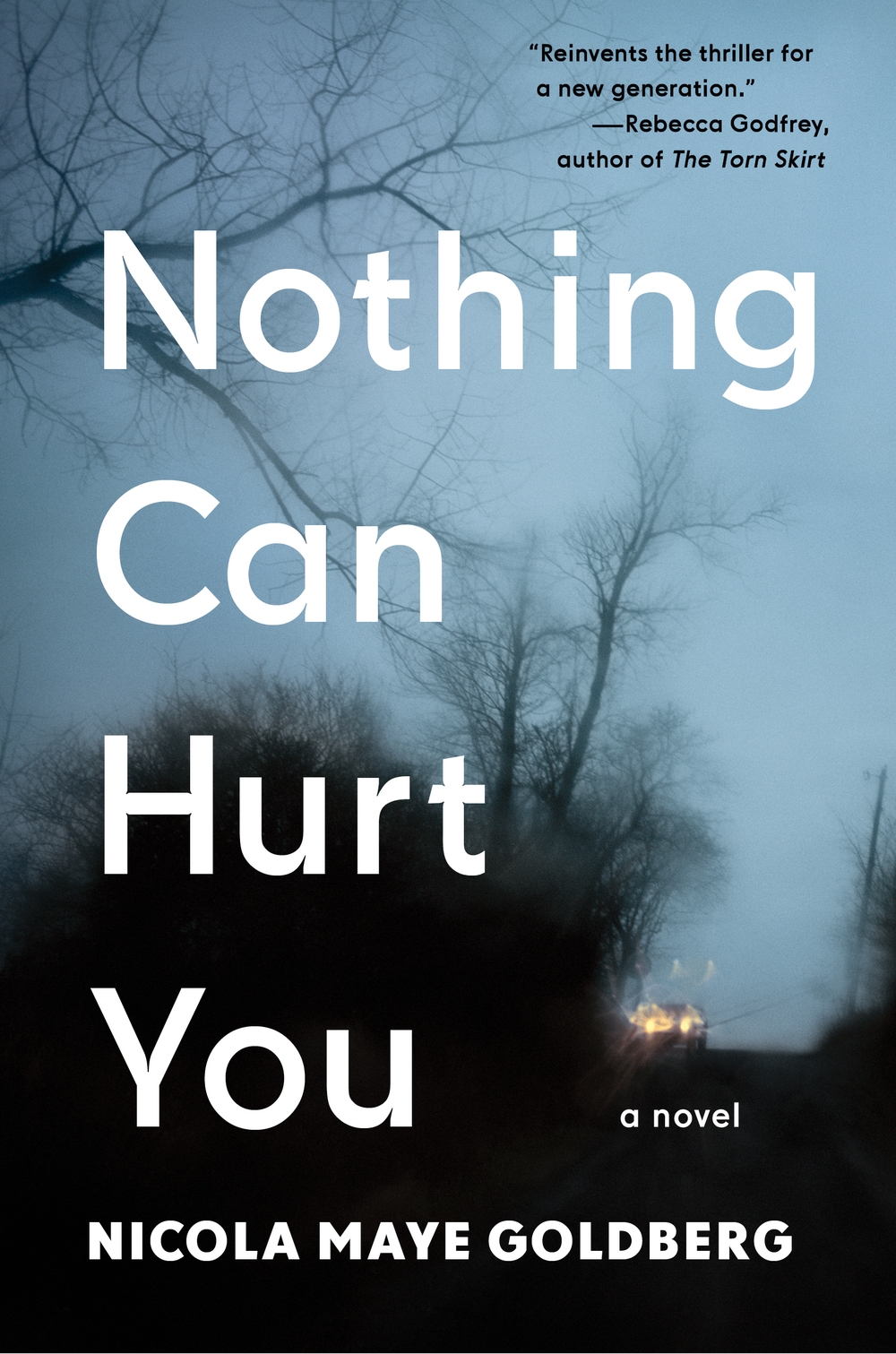 Tuesday Jun 23, 2020
7:00 pm - 9:00 pm
POWERHOUSE @ the Archway
28 Adams Street (Corner of Adams & Water Street @ the Archway)
Brooklyn , NY 11201
The physical event for this book has been postponed!  The virtual version will happen at the same time as planned – register here.
RSVP encouraged & appreciated.
Please fill out the form at the bottom of this page if you plan on attending. Facebook event can be found here.
PLEASE NOTE: Submitting an RSVP for this event DOES NOT guarantee entrance. This is a free-access event — entrance will be on a first-come, first-served basis.
---
PRAISE FOR NICOLA MAYE GOLDBERG AND NOTHING CAN HURT YOU
"This alarming, transfixing tale told from several different vantage points, all by people who have interacted with a gruesomely murdered college student, is a more literary Gone Girl for the new decade."
—Vogue
About the Book.
While attending Bard College, Goldberg lived in a house rumored to be the "murder house," where a student had allegedly killed his girlfriend. Her curiosity was sparked, and Goldberg began to research. She learned there had been such a killing, not in the house but nearby, and that a serial killer had been arrested in the same area within days of the incident, for a completely unrelated set of murders. The horror and synchronicity of these overlapping crimes in a small, college-town community haunted Goldberg, and she started working on NOTHING CAN HURT YOU.
On a cold day in 1997, student Sara Morgan was killed in the woods surrounding her liberal arts college in upstate New York. Her boyfriend, Blake Campbell, confessed, his plea of temporary insanity raising more questions than it answered.
In the wake of his acquittal, the case comes to haunt a strange and surprising network of community members, from the young woman who discovers Sara's body to the junior reporter who senses its connection to convicted local serial killer John Logan. Others are looking for retribution or explanation: Sara's half sister, stifled by her family's bereft silence about Blake, poses as a babysitter and seeks out her own form of justice, while the teenager Sara used to babysit starts writing to Logan in prison.
A propulsive, taut tale of voyeurism and obsession, NOTHING CAN HURT YOU dares to examine gendered violence not as an anomaly, but as the very core of everyday life. Tracing the concentric circles of violence rippling out from Sara's murder, Nicola Maye Goldberg masterfully conducts an unforgettable chorus of disparate voices.
About The Author.
Nicola Maye Goldberg is a graduate of Bard College and Columbia University. She is author of the novella Other Women (Sad Spell Press, 2016) and the poetry collection The Doll Factory (Dancing Girl Press, 2017). Her work has appeared in CrimeReads, the Quietus, Queen Mob's Tea House, Winter Tangerine, and elsewhere. She lives in New York City.
About The Moderator.
Rebecca Godfrey is an award-winning novelist and journalist. Her first novel, The Torn Skirt, was a national bestseller and a finalist for the Ethel Wilson Fiction Prize. Under The Bridge received one of Canada's largest literary awards, the British Columbia Award for Canadian Nonfiction, as well as the Arthur Ellis Award for Excellence in Crime Writing. She holds an MFA from Sarah Lawrence College, and has received fellowships from Yaddo and The MacDowell Colony. In 2016, she edited and curated the multimedia exhibition, Girls In Trees. She teaches writing at Columbia University, and lives with her family in upstate New York.