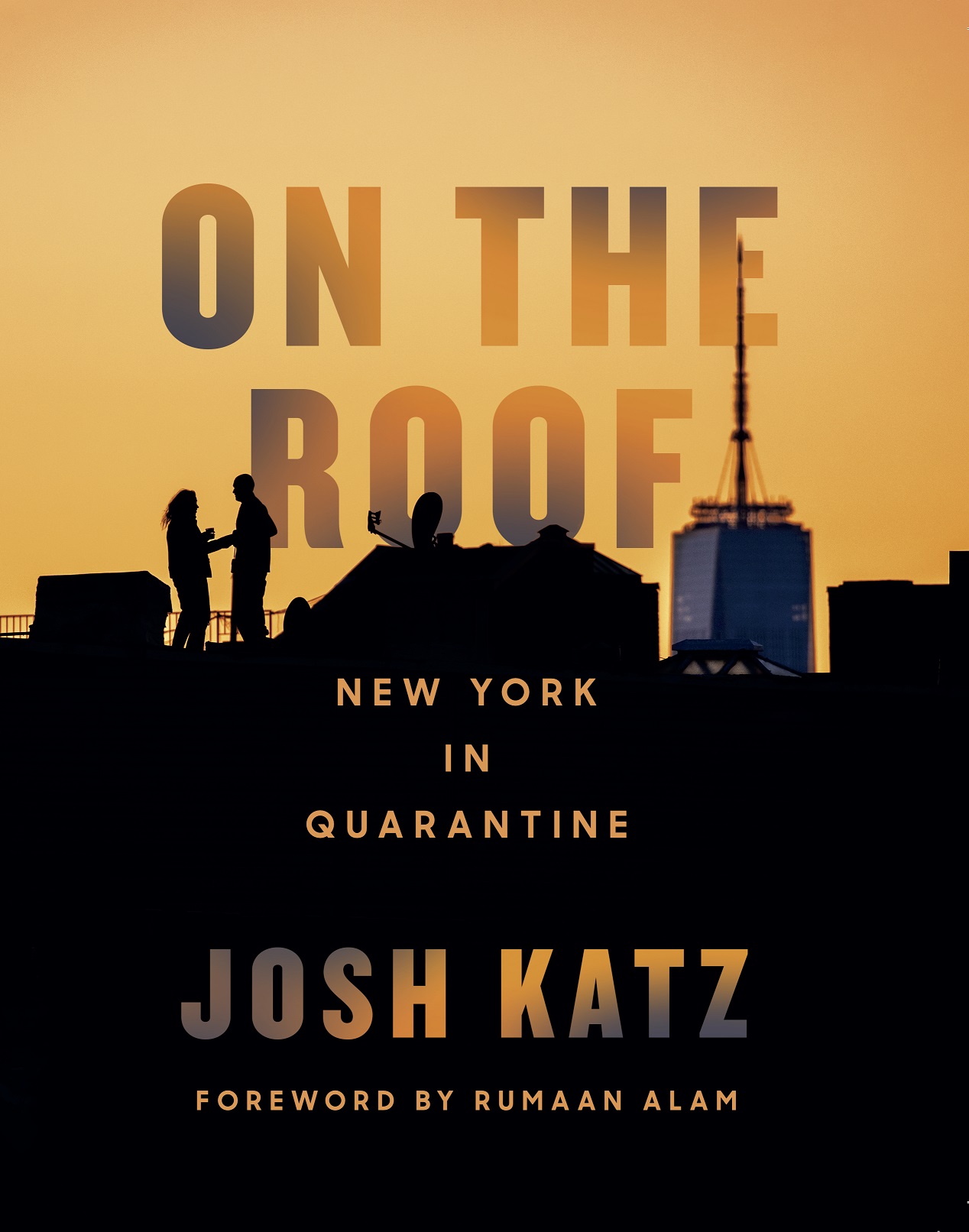 Thursday Nov 11, 2021
7:00 pm - 9:00 pm
POWERHOUSE @ the Archway
28 Adams Street (Corner of Adams & Water Street @ the Archway)
Brooklyn , NY 11201
This event will be LIVE at POWERHOUSE Arena!  RSVP below!
PLEASE NOTE: Submitting an RSVP for this event DOES NOT guarantee entrance. This is a free-access event — entrance will be on a first-come, first-served basis.  COVID protocol will be observed and seating may be limited.

---
About the Book.
Captured by photographer Josh Katz from his Brooklyn rooftop, a unique view of a life-altering moment in history and a testament to human hope and resilience.
"When New York City emerged as a pandemic hotbed, rooftops became our only respite from cramped apartments; our only escape," writes photographer Josh Katz in the Introduction to his book On the Roof: New York in Quarantine. "As quarantine pushed the city into isolated desperation, the roof came to feel like a socially distanced block party every night. This project became the excuse I've always wanted to meet my neighbors."
The roof of a New York apartment building, like some New York neighbors, can indeed be elusive—one could live there for years and never see it. But the unique constraints of 2020's quarantine drove Brooklyn transplant Josh Katz up to his Bushwick rooftop and introduced him to both, and what he discovered there astonished him. Families, lovers, dogs, meditators, artists, exercise fanatics, daredevils, drinkers, dancers—in this strange time the world below had found a way to continue ticking on up above, subject to new patterns and distances. And then, there were the pigeon fanciers, who had been up there for decades, watching the neighborhood change around them. Katz reached for his camera.
The project within the pages of On the Roof grew from a man's attempt to cope with his own isolation to a tender portrait of his community—captured entirely from his own roof—and a resonant chronicle of finding new hope in a life-altering year. Characters as heartfelt as any in the now-classic Humans of New York accompany Katz's keen observations on urban space, human interaction, and the new ways of city living that can be brought down from the roof to apply in a post-quarantine world.
"A city is a group effort. It's a collaboration. It's a party to which all are invited, a place to which all can lay claim," writes novelist Rumaan Alam in the book's Foreword. "What I love about these pictures is…how they capture the essential quality of urban life, adapted for the conditions of reality during the COVID-19 pandemic. New Yorkers claiming space, finding joy, insisting that things will go on."
About The Author.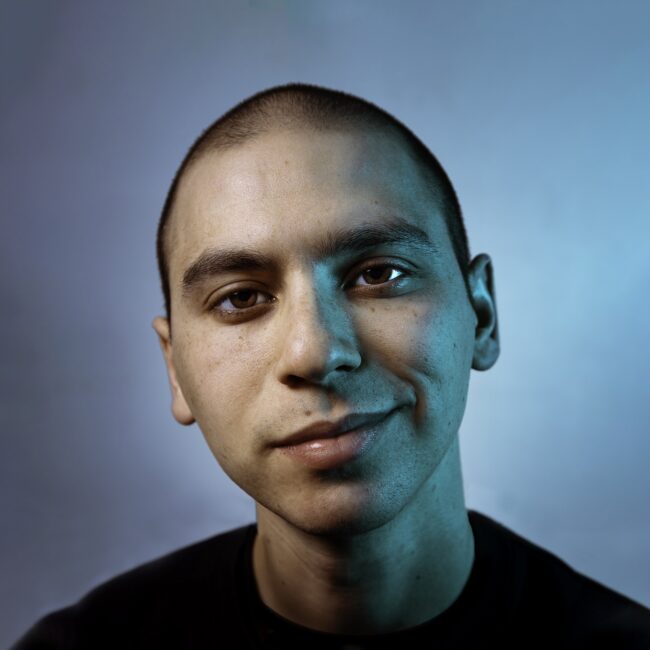 Josh Katz is a photographer, photography educator for Canon and Adobe, and sponsored skateboarder living
in Brooklyn, NY. He was recently profiled in The New York Times for his work as the Downtown Alliance's
Explorer-in-Chief.
About The Moderator.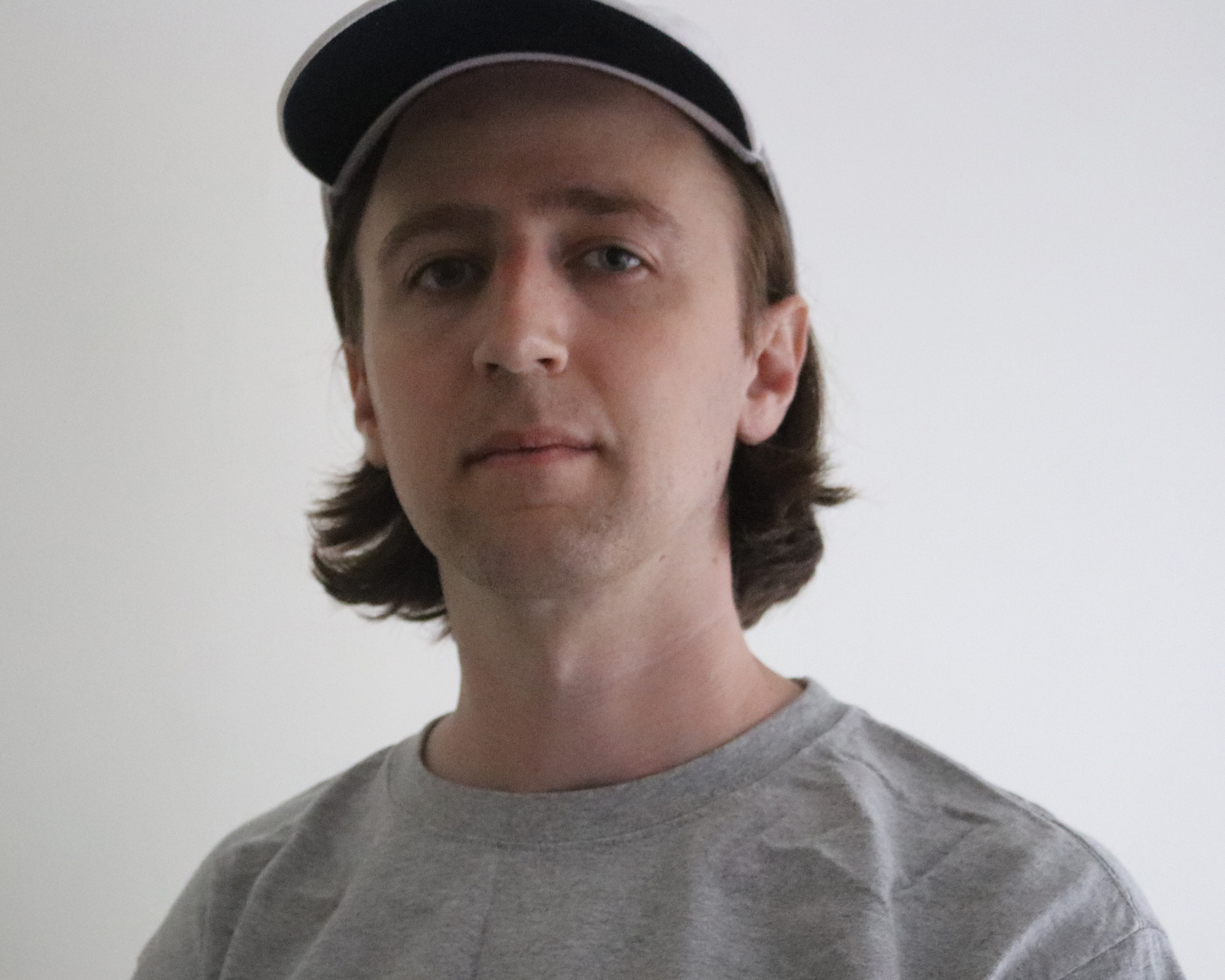 Craig Hubert is a former editor at Brownstoner and Artinfo.com. He has written for publications such as T: The New York Times Style Magazine, The Atlantic, Interview Magazine, and others. He lives in Brooklyn.
RSVP
Bookings are closed for this event.