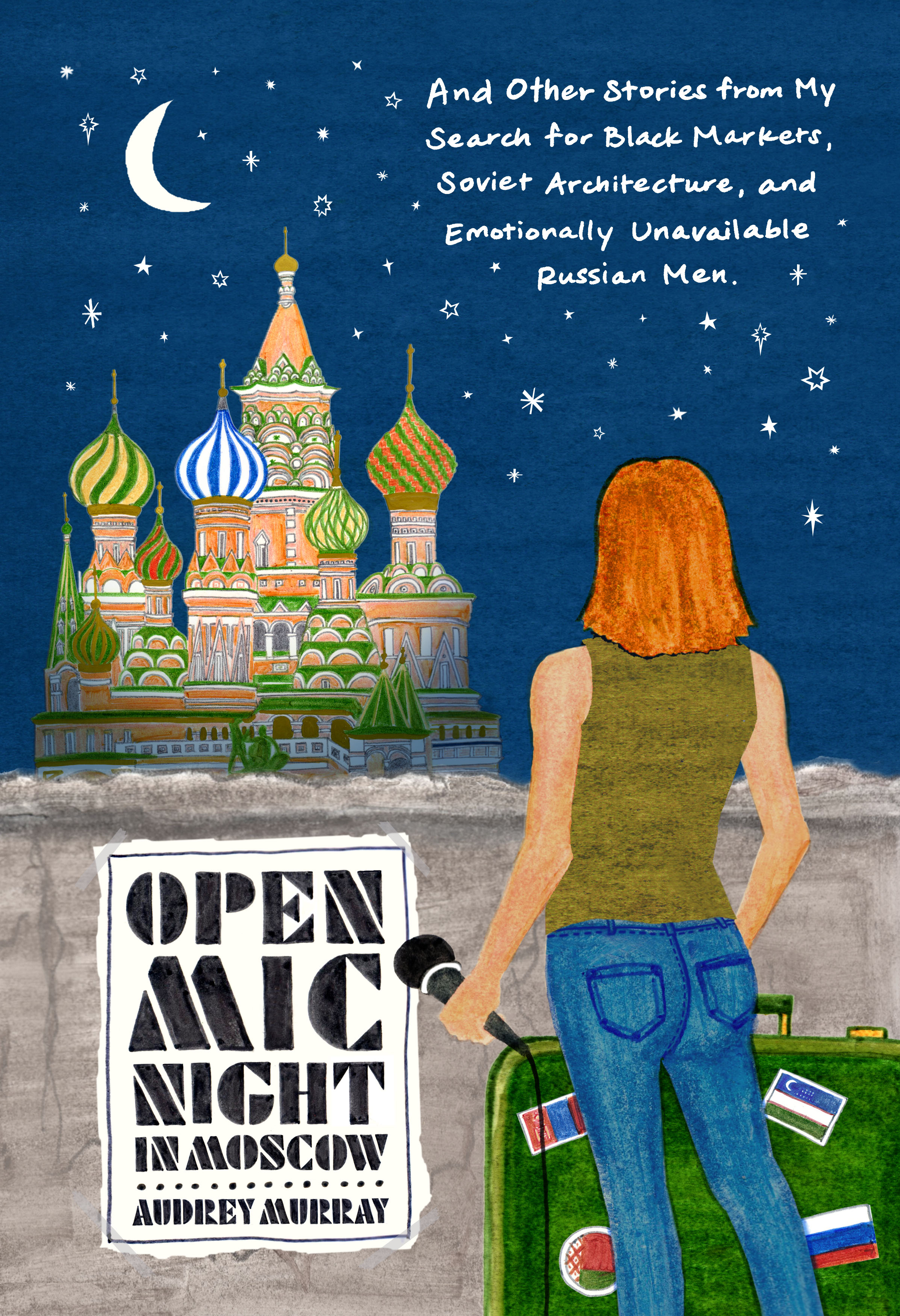 Tuesday Jul 24, 2018
7:00 pm - 9:00 pm
POWERHOUSE @ the Archway
28 Adams Street (Corner of Adams & Water Street @ the Archway)
Brooklyn , NY 11201
RSVP appreciated. Please fill out the form at the bottom of this page if you plan on attending.
PLEASE NOTE: Submitting an RSVP for this event DOES NOT guarantee entrance. This is a free-access event — entrance will be on a first-come, first-served basis.
---
About the Book.
The raucous and surprisingly poignant story of a young, Russia-obsessed American writer and comedian who embarked on a solo tour of the former Soviet Republics, never imagining that it would involve kidnappers, garbage bags of money, and encounters with the weird and wonderful from Mongolia to Tajikistan.
Kazakhstan, Belarus, and Siberia are not the typical tourist destinations of a twenty-something, nor the places one usually goes to eat, pray, and/or love. But the mix of imperial Russian opulence and Soviet decay, and the allure of emotionally unavailable Russian men proved strangely irresistible to comedian Audrey Murray.
At age twenty-eight, while her friends were settling into corporate jobs and serious relationships, Audrey was on a one-way flight to Kazakhstan, the first leg of a nine-month solo voyage through the former USSR. A blend of memoir and offbeat travel guide this thoughtful, hilarious catalog of a young comedian's adventures is also a diary of her emotional discoveries about home, love, patriotism, loneliness, and independence.
Sometimes surprising, often disconcerting, and always entertaining, Open Mic Night in Moscow will inspire you to take the leap and embark on your own journey into the unknown. And, if you want to visit Chernobyl by way of an insane-asylum-themed bar in Kiev, Audrey can assure you that there's no other guidebook out there. (She's looked.)
About the Author.
Audrey Murray
is a redhead from Boston who moved to China and became a standup comedian. The co-founder of the Kung Fu Komedy, Audrey was named the funniest person in Shanghai by
City Weekend
magazine. Audrey is a staff writer for Reductress.com and a regular contributor at Medium.com; her writing has also appeared in The Gothamist, China Economic Review, Nowness, Architizer, and on the wall of her dad's office. Audrey has appeared on the Lost in America, Listen to This!, and Shanghai Comedy Corner podcasts, on CNN and ICS, and in Shanghai Daily, Time Out, Smart Shanghai, That's Shanghai, and City Weekend. She lives in Brooklyn, NY.
About the Moderator.
Andrea Jones-Rooy, Ph.D.
, is a social scientist specializing in complexity and diversity. She is the author of a book and several research articles (along with Dr. Scott E. Page) on complex systems, and regularly contributes articles to media outlets about international relations, foreign affairs, and uncertainty. Andrea is the president of the Moss Institute for Social Science & Complexity, a research consultancy for Fortune 500 firms that helps integrate social scientific principles into understanding, researching, and developing policies for institutional and cultural change on some of our toughest issues, including diversity and adaptability. She is also the quantitative researcher for the data-driven news site FiveThirtyEight, where she develops datasets, conducts statistical analyses, and develops surveys – and pretty much everything else required to thoughtfully quantify our world. Andrea was a professor of political science and global China studies at NYU Shanghai, where she founded and directed China's first undergraduate major in quantitative social science. Andrea also designed and taught NYU's first global course – on Complexity – which was taught across four continents simultaneously. Andrea also founded and hosted the NYU data science podcast, Data Science Demystified. Andrea earned her Ph.D. in Political Science from the University of Michigan, Ann Arbor, and was a postdoctoral fellow in Social and Decision Sciences at Carnegie Mellon University. In addition to being a sought-after researcher and celebrated teacher, Andrea is a standup comedian and circus performer, both of which she has performed for audiences (including royalty) all over the world.
RSVP
Bookings are closed for this event.