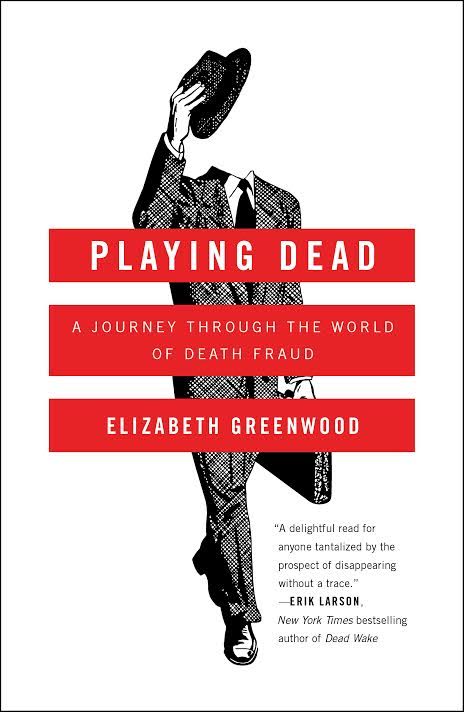 Tuesday Aug 09, 2016
7:00 pm - 9:00 pm
POWERHOUSE @ the Archway
28 Adams Street (Corner of Adams & Water Street @ the Archway)
Brooklyn , NY 11201
For more information, please call 718.666.3049
RSVP appreciated: RSVP@powerHouseArena.com
-or-
Please fill out the "Bookings" form at the bottom of this page.
---
Debut author Elizabeth Greenwood presents a darkly comic inquiry into how to fake your own death, the disappearance industry, and the lengths to which people will go to be reborn.  ** PLEASE NOTE THAT THIS EVENT WILL BE HELD AT 28 ADAMS STREET CORNER OF WATER IN DUMBO**
About Playing Dead:
Is it still possible to fake your own death in the twenty-first century?  With six figures of student loan debt, Elizabeth Greenwood was tempted to find out.
So begins her foray into the world of death fraud, where for $30,000 a consultant can make you disappear—but your suspicious insurance company might hire a private detective to dig up your coffin and find it filled with rocks.
Greenwood tracks down a British man who staged a kayaking accident and then returned to live in his own house while all his neighbors thought he was dead. She takes a call from Michael Jackson (no, he's not dead—or so her new acquaintances would have her believe), stalks message boards for people plotting pseudocide, and buys her own death certificate in the Philippines. Along the way, she learns that love is a much less common motive than money, and that making your death look like a drowning virtually guarantees that you'll be caught. (Disappearing while hiking, however, is a way great to go.)
Utterly fascinating and charmingly bizarre, in the vein of Mary Roach and Sarah Vowell, Playing Dead is an empathetic investigation into a universal human fantasy and the men and women desperate enough to give up their lives—and their families—to start again.
About the Author:

Elizabeth Greenwood grew up in Worcester, Massachusetts. Playing Dead is her first book.
Steven Rambam is one of the world's foremost death claims investigators with offices and affiliates around the world, with specialties ranging from homicide and missing persons to financial and insurance fraud. He is perhaps best publicly known for his pro bono efforts to track and locate 170 Nazi collaborators and war criminals in the USA, Canada, Europe and Australia. Outside of that, Rambam has also coordinated efforts to expose terrorist groups' fundraising activities in the United States and has conducted investigations which resulted in the tightening of airport security in eight U.S. cities. He and his investigators have successfully closed more than 10,000 high-profile cases.
RSVP
Bookings are closed for this event.