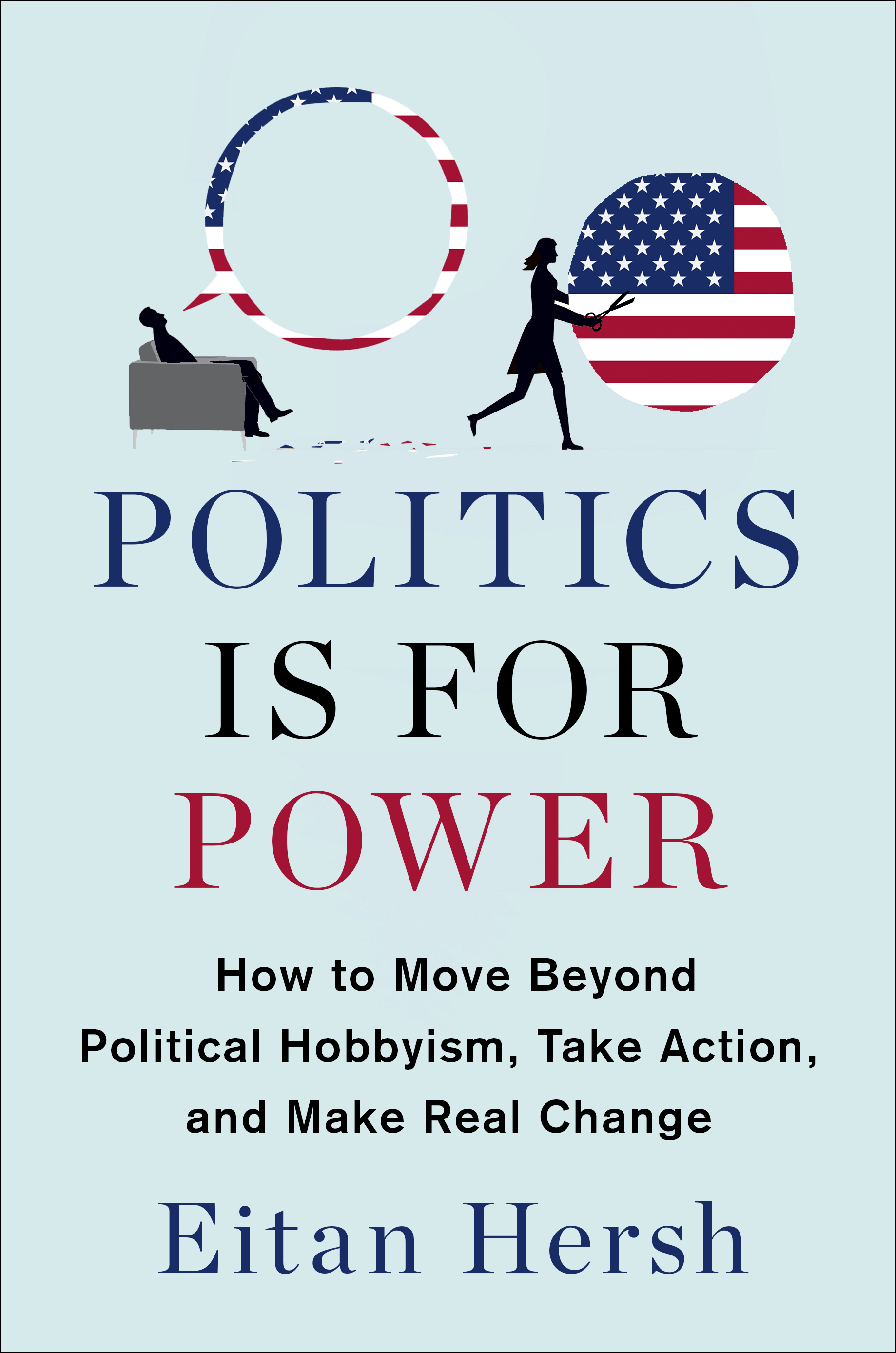 Thursday Jan 23, 2020
7:00 pm - 9:00 pm
POWERHOUSE @ the Archway
28 Adams Street (Corner of Adams & Water Street @ the Archway)
Brooklyn , NY 11201
RSVP encouraged & appreciated.
Please fill out the form at the bottom of this page if you plan on attending. Facebook event found here.
PLEASE NOTE: Submitting an RSVP for this event DOES NOT guarantee entrance. This is a free-access event — entrance will be on a first-come, first-served basis.
---
About the Book.
In 2018, an impressive third of Americans reported spending two hours or more per day on political activity. But four out of five of those people reported that none of that time was spent on real political work – rather, we feel engaged and satisfied when we consume political news, engage on social media, and complain with friends and family. In short, what many of us are doing is political hobbyism – not making real change. In POLITICS IS FOR POWER, Hersh tells the stories of several normal-people-turned-activists and how they became involved in their communities – approaching change on a local level and advocating for political candidates in face-to-face interactions.
About The Author.
Eitan Hersh is a tenured associate professor of political science at Tufts University, known for innovative uses of big data to study timely and important questions about American politics. He researches and teaches about civic participation, U.S. elections, and voting rights. He received a PhD from Harvard University in 2011 and served for six years on the faculty of Yale University as assistant professor of political science and resident fellow of the Institution for Social and Policy Studies. His scholarly book Hacking the Electorate (2015) illuminated the use of campaign microtargeting in the Obama years
RSVP
Bookings are closed for this event.