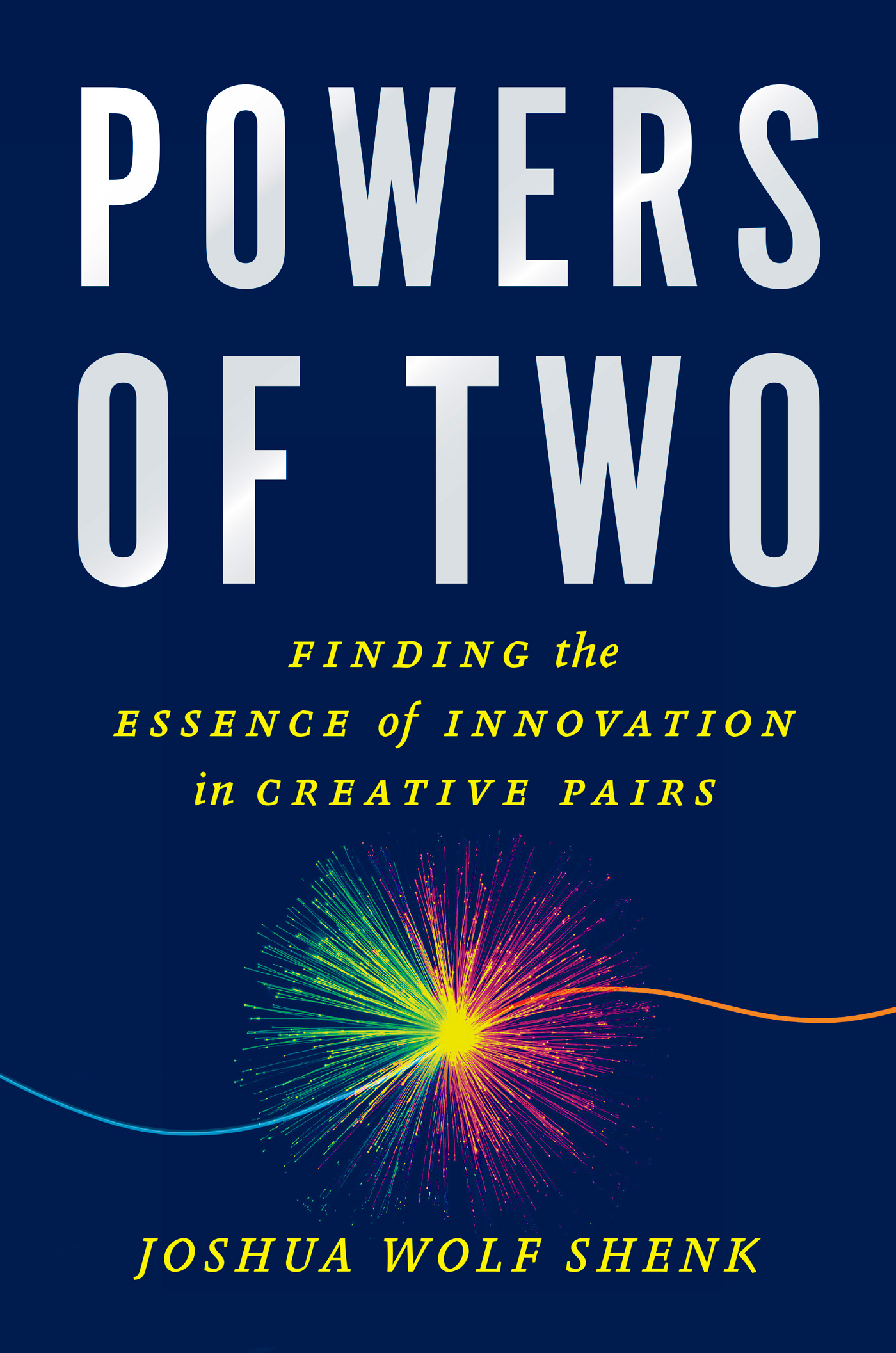 Wednesday Aug 06, 2014
7:00 pm - 10:00 pm
THE POWERHOUSE ARENA [Dumbo]
37 Main Street
Brooklyn, NY 11201
For more information, please call 718.666.3049
RSVP appreciated: RSVP@powerHouseArena.com
-or-
Please fill out the "Bookings" form at the bottom of this page.
---
Shenk's new book explores the at once intuitive and surprising roll creative duos play in shaping our culture. Editor Eamon Dolan joins in conversation.
About Powers of Two:
When is the work of two people together greater than what either could do on their own? How can we find the person who will be our own creative catalyst? In Powers of Two: Finding the Essence of Innovation in Creative Pairs, author Joshua Wolf Shenk examines hundreds of creative duos to understand and unveil the "electrified space" of a partnership.
As long as we've been interested in creativity, we've been preoccupied by the myth of the lone genius. Shenk busts this fantasy apart and draws on new scientific research to show how the pair is the embodiment of ingenuity. Shenk explains how synergy created the magic of John Lennon and Paul McCartney, the hilarity of Trey Parker and Matt Stone, the startup savvy of Sheryl Sandberg & Mark Zuckerberg, the financial stylings of Warren Buffett & Charlie Munger, the civil rights fire of Ralph David Abernathy and Martin Luther King, Jr., and the genius of scores of others in the fields of writing, music, dance, science, technology, social activism, and business. When it comes to creative success, Shenk persuasively argues that two is the magic number – and understanding why changes everything we thought we knew about creativity.
About the Author:
Joshua Wolf Shenk is the author of Lincoln's Melancholy, a New York Times Notable Book. A contributor to The Atlantic, Harper's, The New Yorker, and other publications, he directs the Arts in Mind series on creativity and serves on the general council of The Moth.
RSVP
Bookings are closed for this event.