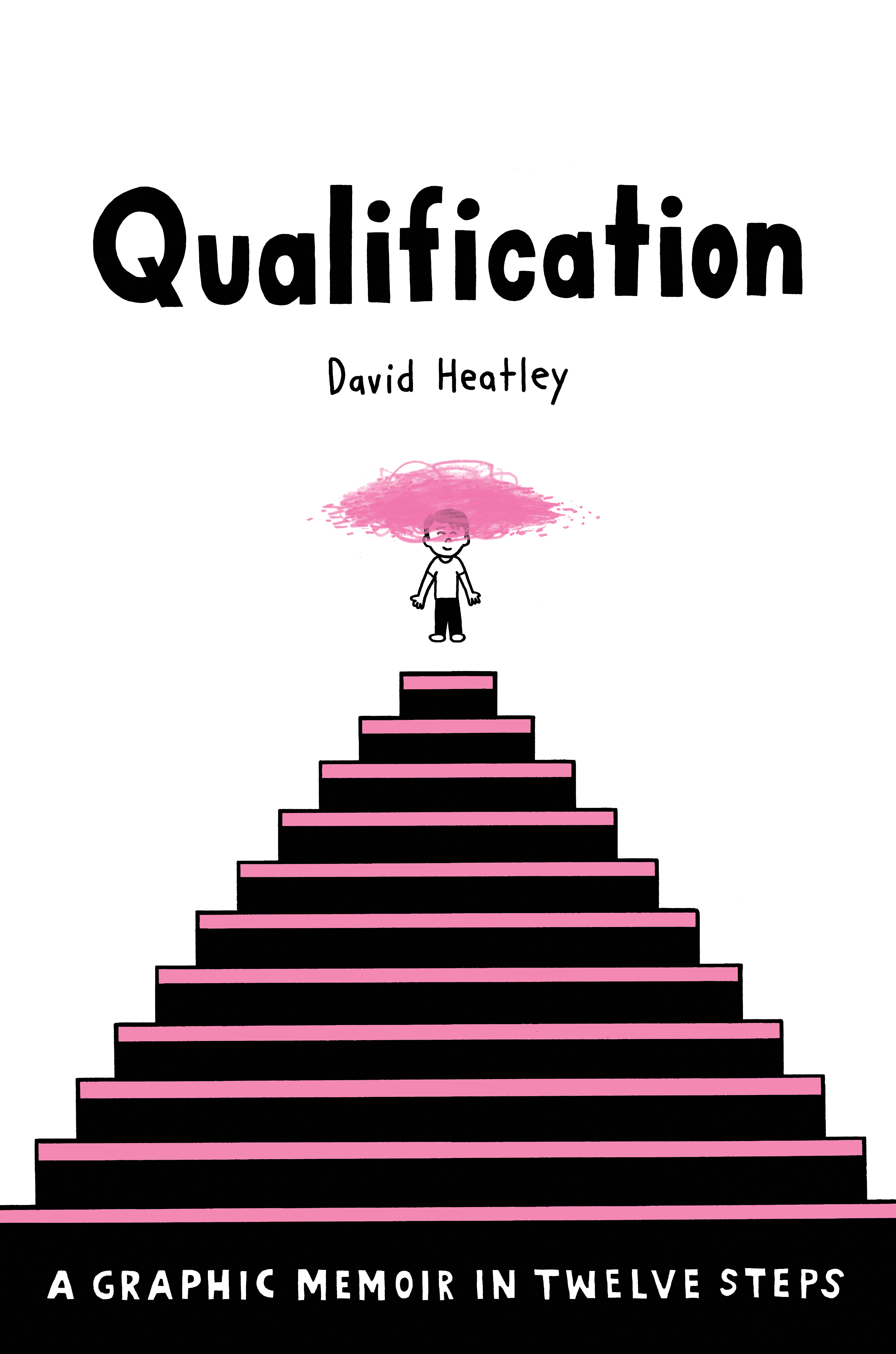 Wednesday Oct 30, 2019
7:00 pm - 9:00 pm
POWERHOUSE @ the Archway
28 Adams Street (Corner of Adams & Water Street @ the Archway)
Brooklyn , NY 11201
RSVP encouraged & appreciated.
Please fill out the form at the bottom of this page if you plan on attending. Facebook event found here.
PLEASE NOTE: Submitting an RSVP for this event DOES NOT guarantee entrance. This is a free-access event — entrance will be on a first-come, first-served basis.
---
About the Book.
From the author of My Brain Is Hanging Upside Down, a new graphic memoir brimming with black humor, that explores the ultimate irony: the author's addiction to 12-step programs.
David Heatley had an unquestionably troubled and eccentric childhood: father a sexually repressed alcoholic, mother an overworked compulsive overeater. Then David's parents enter the world of 12-step programs and find a sense of support and community. It seems to help. David, meanwhile, grows up struggling with his own troublesome sexual urges and seeking some way to make sense of it all. Eventually he starts attending meetings too. Alcoholics Anonymous. Overeaters Anonymous. Debtors Anonymous. Sex and Love Addicts Anonymous. More and more meetings. Meetings for issues he doesn't have.
With stark, sharply drawn art and unflinching honesty, Heatley explores the strange and touching relationships he develops, and the truths about himself and his family he is forced to confront while "working" an ever-increasing number of programs. The result is a complicated, unsettling, and hilarious journey–of far more than 12 steps.
About The Author.
David Heatley's comics and drawings have appeared on the cover of The New Yorker and in every section of The New York Times. His work has also appeared in Granta, McSweeney's, Best American Comics (cover artist), Nickelodeon Magazine, and Time Out, among many others. His first graphic memoir, My Brain Is Hanging Upside Down, was published in the US, UK, France, Spain and Belgium. He lives in Jackson Heights, New York, with his wife Rebecca Gopoian and their two children.
RSVP
Bookings are closed for this event.