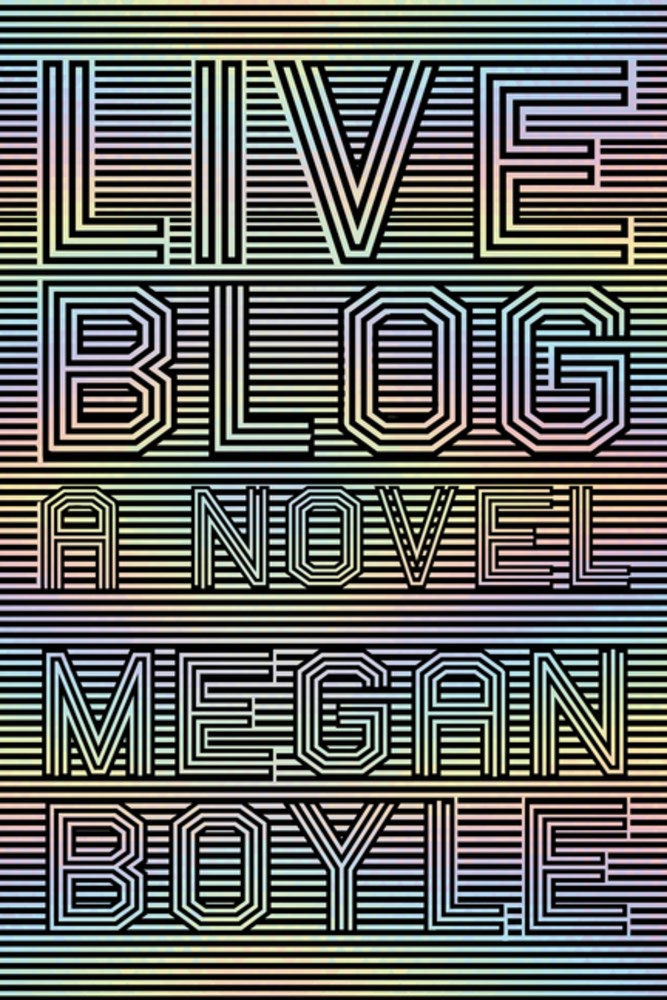 Tuesday Oct 02, 2018
7:00 pm - 9:00 pm
POWERHOUSE @ the Archway
28 Adams Street (Corner of Adams & Water Street @ the Archway)
Brooklyn , NY 11201
RSVP encouraged & appreciated.
Please fill out the form at the bottom of this page if you plan on attending. Facebook event found here.
PLEASE NOTE: Submitting an RSVP for this event DOES NOT guarantee entrance. This is a free-access event — entrance will be on a first-come, first-served basis.
---
About the Book.
In 2013, Megan Boyle was unhappy with the life she was living and wanted to document it on the internet for an audience. Her hope was that if she documented each thought and action on the internet, then she would begin to behave in a manner more appropriate to the life she wanted to live. She needed a judge and a jury to see her crimes and non-crimes, her actions and thoughts, and her life. The results are an illuminating text of great length with poetic insight on every page. It is a reading experience that leaves a little bit of Megan Boyle inside of you long after you have finished reading it. This is akin to Karl Ove Knausgard's My Struggle and David Foster Wallace's Infinite Jest, yet totally different and new—and it is a book of daring length.
About the Readers.
Megan Boyle (b. 1985) is the author of selected unpublished blog posts of a mexican panda express employee (Muumuu House, 2011) and LIVEBLOG (Tyrant Books, 2018).
Michael Lee Bible is the author of the novels Sophia and Empire of Light. Born in North Carolina, he attended Sewanee: The University of the South and received an MFA from The University of Mississippi under the mentorship of Barry Hannah. For many years he was a bookseller at Square Books in Oxford, Mississippi before moving to Los Angeles to work for David Milch. Bible now divides his time between Mississippi and New York City.
Hannah Lillith Assadi received her MFA in fiction from the Columbia University School of the Arts, where she was granted a Woolrich Award. She was raised in Arizona by her Jewish mother and Palestinian father. She lives in Brooklyn. Sonora is her first novel.
Jason Phoebe Rusch has an M.F.A. in fiction from University of Michigan. His work has previously appeared in The Rumpus, Entropy and Lambda Literary's poetry spotlight, among other places. His first collection of poems, Dualities, is available from Hobart's SF/LD books. He can be found online at www.jasonphoeberusch.com.
Joanna C. Valente is a human who lives in Brooklyn, New York. They are the author of Sirs & Madams (Aldrich Press, 2014), The Gods Are Dead (Deadly Chaps Press, 2015), Marys of the Sea (Operating System, 2017), Sexting Ghosts (Unknown Press, 2018), Xenos (Agape Editions, 2016), and is the editor of A Shadow Map: Writing by Survivors of Sexual Assault (CCM, 2017).
Bud Smith is the author of the short story collection Double Bird (Maudlin House) and the memoir WORK (Civil Coping Mechanisms), among others. His next novel, Teenager, is forthcoming from Tyrant Books in the spring of 2019. He works heavy construction in New Jersey, and lives there too.
RSVP
Bookings are closed for this event.