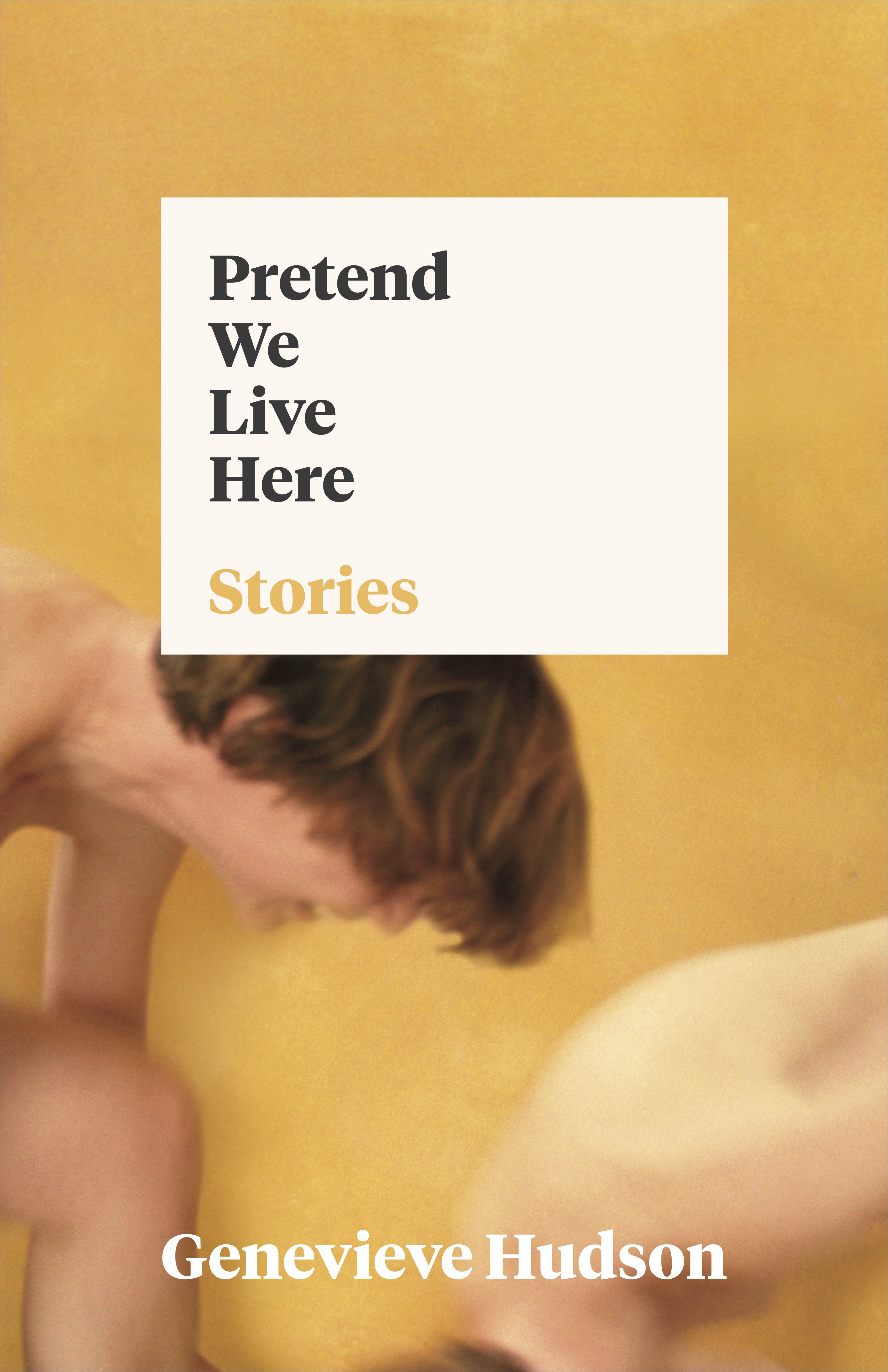 Monday Sep 24, 2018
7:00 pm - 9:00 pm
POWERHOUSE @ the Archway
28 Adams Street (Corner of Adams & Water Street @ the Archway)
Brooklyn , NY 11201
RSVP encouraged & appreciated.
Please fill out the form at the bottom of this page if you plan on attending. Facebook event found here.
PLEASE NOTE: Submitting an RSVP for this event DOES NOT guarantee entrance. This is a free-access event — entrance will be on a first-come, first-served basis.
---
"Jagged, queer, and nervy, these stories beat with an urgent, potent pulse. They're often funny, sometimes wrenching, and never predictable. A bold and bracing debut."
—Chelsey Johnson, author of Stray City
"In Pretend We Live Here, characters bleed and breathe with a caustic energy that dares the reader to keep pace as they are taken from the Deep South to Western Europe and back again. Genevieve Hudson is a new, coming-of-age voice that spotlights rural America, injecting it with a queer freshness that makes her writing impossible to forget."
—Jing-Jing Lee, author of How We Disappeared
About the Book.
POWERHOUSE Arena is thrilled to be launching Pretend We Live Here by international writer Genevieve Hudson, published by Future Tense Books. In this debut collection of stories, Genevieve explores the idea of home and what it means to find one: in the body, in the world, in other people. Her characters are seekers, whose actions are influenced by their slippery identities and by the strange landscapes that surround them.
In "Boy Box," a young woman yearns to test her luck with a wild punk girl crush. In "God Hospital," a character journeys deep into the woods of Alabama in search of an infamous religious healer, hoping he can fix her teeth. In "Adorno," someone in need of forgiveness crosses paths with a band of radical vegan activists and gets subsumed into their world. In "Dance!," a recluse writes a breakthrough song for her pink dolphin, but the song's success only drives her further away from society.
Set in Amsterdam, the Pacific Northwest, and the Deep South, these stories hum with sexual tension, queerness, displacement, longing, humor, and dark nostalgia.
About the Author.
Genevieve Hudson is the author of A Little in Love with Everyone (Fiction Advocate, 2018) a book on Alison Bechdel's Fun Home. Her writing has been published in Catapult, Hobart, Tin House online, Joyland, Vol.1 Brooklyn, Split Lip, The Collagist, No Tokens, Bitch, The Rumpus, and other places. Her work has been supported by the Fulbright Program and artist residencies at the Dickinson House, Caldera Arts, and the Vermont Studio Center. She received an MFA in Creative Writing from Portland State University, where she occasionally teaches Fiction Writing and Gender Studies courses. She lives in Amsterdam.
About the Readers.
T Kira Madden is a writer, photographer, and amateur magician living in New York City. She is the recipient of fellowships from The MacDowell Colony, Yaddo, Hedgebrook, and Tin House, and is a 2017 NYSCA/NYFA Artist Fellow in nonfiction literature from the New York Foundation for the Arts. She serves as the founding Editor-in-chief of No Tokens, and her debut memoir is forthcoming from Bloomsbury in 2019.
Alisson Wood's writing has been published in places including The New York Times, Catapult, and Epiphany. She won the inaugural Breakout 8 Writers Prize, chosen by Alexander Chee, Hannah Tinti, and Tracey O'Neill on behalf of Epiphany magazine and the Author's Guild. A graduate of NYU, she is a Professor of Creative Writing for undergraduates at her alma mater and teaches Creative Nonfiction at Sackett Street. She is the founder & editor of Pigeon Pages, an online literary journal and NYC reading series. You can find her online at alissonwood.com or on Twitter at @literaryTSwift. Her memoir, Being Lolita, is forthcoming from Flatiron Books (Macmillan).
RSVP
Bookings are closed for this event.