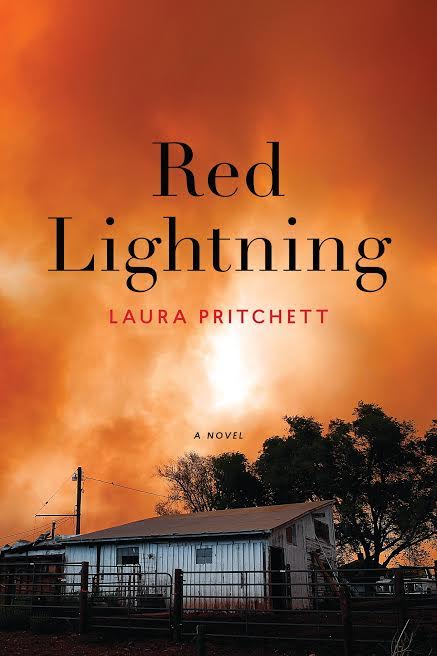 Tuesday Jul 14, 2015
7:00 pm - 9:00 pm
THE POWERHOUSE ARENA [Dumbo]
37 Main Street
Brooklyn, NY 11201
For more information, please call 718.666.3049 RSVP appreciated: RSVP@powerHouseArena.com -or- Please fill out the "Bookings" form at the bottom of this page.
---
PEN USA Fiction award winning author Laura Pritchett brings us Red Lightning, in which protagonist Tess returns home to the eastern plains of Colorado after running drugs and illegal immigrants across the US-Mexico border. In this spare and haunting tale, Tess faces her family, a wildfire ravaging the land, and her own guilt. Author Joanna Hershon joins in conversation.
About Red Lightning:
"Laura Pritchett is a writer whose prose is as passionate as it is intelligent. Hers is a rare talent that does not let her compassion for humanity get in the way of her attention to the paradoxes of being human, nor its obligations. Red Lightning is a star in the West: a smart, tender, crisp piece of work about the opportunities for redemption and blessings that exist in every hour." —Rick Bass, author of All the Land to Hold Us
Ten years ago, Tess Cross left her newborn daughter with her sister and hightailed it out of what she called NoWhere, Colorado. Now she returns to the eastern plains of Colorado, full of raw rage at herself and at the universe, yearning for the life she never lead and the daughter she left behind. As a levantona who has been running drugs and illegal immigrants once they're beyond the US-Mexico border, she's knowingly and even defiantly entered into a harsh and dangerous world. But suddenly her world has become darker than she can bear: The largest wildfire in Colorado history is blazing. Immigrants are dead. She's haunted by the memory of a Mexican woman she couldn't save and a lost Mexican girl she did. Traffickers – of both immigrants and drugs – are now hunting her down. But most of all, Tess is at the mercy of her own traumatized soul, and the weight of it is cracking her apart.
About the Author and Moderator:
Laura Pritchett is the author of the novel Stars Go Blue. Her previous novels include Hell's Bottom, Colorado, which received the Milkweed National Fiction Prize and a PEN USA Award for Fiction, and Sky Bridge, for which she received the WILLA Fiction Award and which was a Finalist for the International Dublin Literary Award. Her work has appeared in numerous magazines including O Magazine, The Sun, Orion, High Country News, Salon, and others. She lives in northern Colorado.
Joanna Hershon is the author of four novels: Swimming, The Outside of August, The German Bride, and A Dual Inheritance. Her writing has appeared in (among other places) The New York Times, One Story, The Virginia Quarterly Review, the literary anthologies Brooklyn Was Mine, Freud's Blind Spot, and Berlin Stories— a multimedia journal for NPR Worldwide. She's an adjunct assistant professor in the Creative Writing department at Columbia University and lives in Brooklyn with her husband, the painter Derek Buckner, and their twin sons.
RSVP
Bookings are closed for this event.