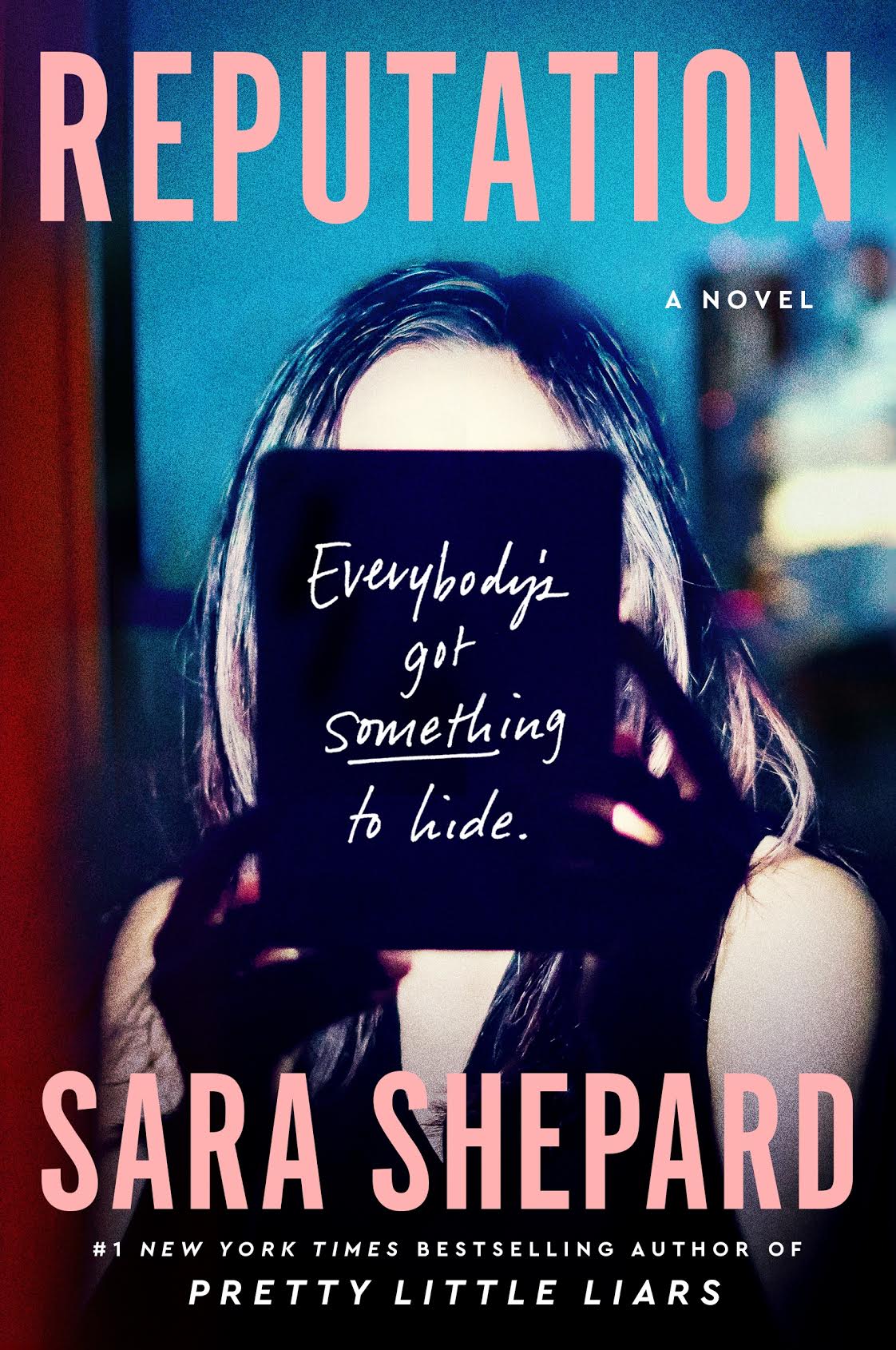 Tuesday Dec 03, 2019
7:00 pm - 9:00 pm
POWERHOUSE @ the Archway
28 Adams Street (Corner of Adams & Water Street @ the Archway)
Brooklyn , NY 11201
RSVP encouraged & appreciated.
Please fill out the form at the bottom of this page if you plan on attending. Facebook event found here.
PLEASE NOTE: Submitting an RSVP for this event DOES NOT guarantee entrance. This is a free-access event — entrance will be on a first-come, first-served basis.
---
About the Book.
Sara Shepard is no stranger to writing undeniable page-turners. Her #1 New York Times bestselling Pretty Little Liars series was adapted as a hit ABC Family television series that ran for seven seasons and inspired a spin-off show, The Perfectionists, which premiered on Freeform this year. This December, Shepard delivers her most deliciously juicy, delightfully twisty novel yet, REPUTATION.
Packed with scandal, secrets, lies, and betrayal, REPUTATION invites readers into the hallowed halls of Aldrich University, an elite college with an outstanding academic record, an impressive roster of students and staff, and an alumni network with very deep pockets. But when a hacker dumps the email records of every Aldrich student, faculty member, staff, and alum onto a public server, the dark secrets lurking behind the university's glossy exterior are exposed, with every dirty detail laid out for all to read and forward on to their most gossip-obsessed friends and co-workers.
Rumors and affairs are the first to hit the gossip-mill, but the situation reaches a boiling point when Kit Manning's devilishly handsome husband, Dr. Greg Strasser, is found murdered in the kitchen of their home soon after the leak. Kit's sister, Willa, returns for the funeral, setting foot in the hometown she fled fifteen years ago, after a night she wishes she could forget. As an investigative reporter, Willa knows something isn't right about Greg's death, and she's determined to find the truth. What she doesn't expect is that everyone has something to hide, whether it involved Greg or not. And with a killer on the loose, Willa and Kit must figure out who they can really trust before the murderer strikes again.
The stakes are raised even higher when Kit's teenage daughters, Aurora and Sienna, are drawn into the web of secrets that the hack has unraveled, revealing dark, shocking truths that their entire family must reckon with if they are going to find a way to make peace with the past and forge a path towards a better future together. Told from multiple points of view, REPUTATION is full of twists, turns and astonishing reveals. It's a story of intrigue, sabotage, and the secrets we keep—and how far we'll go to keep them hidden. With a complex cast of memorable characters and a plot that races along at a break-neck pace, REPUTATION is Shepard at her very best.
About The Author.
Sara Shepard is the #1 New York Times bestselling author of the Pretty Little Liars series, The Lying Game, The Heiresses, The Elizas, and The Perfectionists.
About The Moderators.

Abby Endler is the creator of Crime by the Book, a crime fiction review website and digital community of mystery, thriller, and crime fiction readers. By day, she works as a publicist at Penguin Random House.
Kimberly McCreight is the New York Times bestselling author of Reconstructing Amelia, which was nominated for the Edgar, Anthony, and Alex Awards and was called Entertainment Weekly's Favorite Book of the Year. Reconstructing Amelia has been optioned for film by HBO and Nicole Kidman's Blossom Films. Ms. McCreight's second adult novel, Where They Found Her, was a USA Today bestseller and a Kirkus Best Mystery of the Year.
She is also the author of The New York Times bestselling young adult trilogy The Outliers (The Outliers, The Scattering and The Collide), optioned for film by Lionsgate and Reese Witherspoon's Pacific Standard. Her next novel, an adult mystery set in Park Slope, is forthcoming in 2020.
Ms. McCreight attended Vassar College and graduated cum laude from the University of Pennsylvania Law School. She lives in Brooklyn, New York, with her husband and two daughters.
RSVP
Bookings are closed for this event.