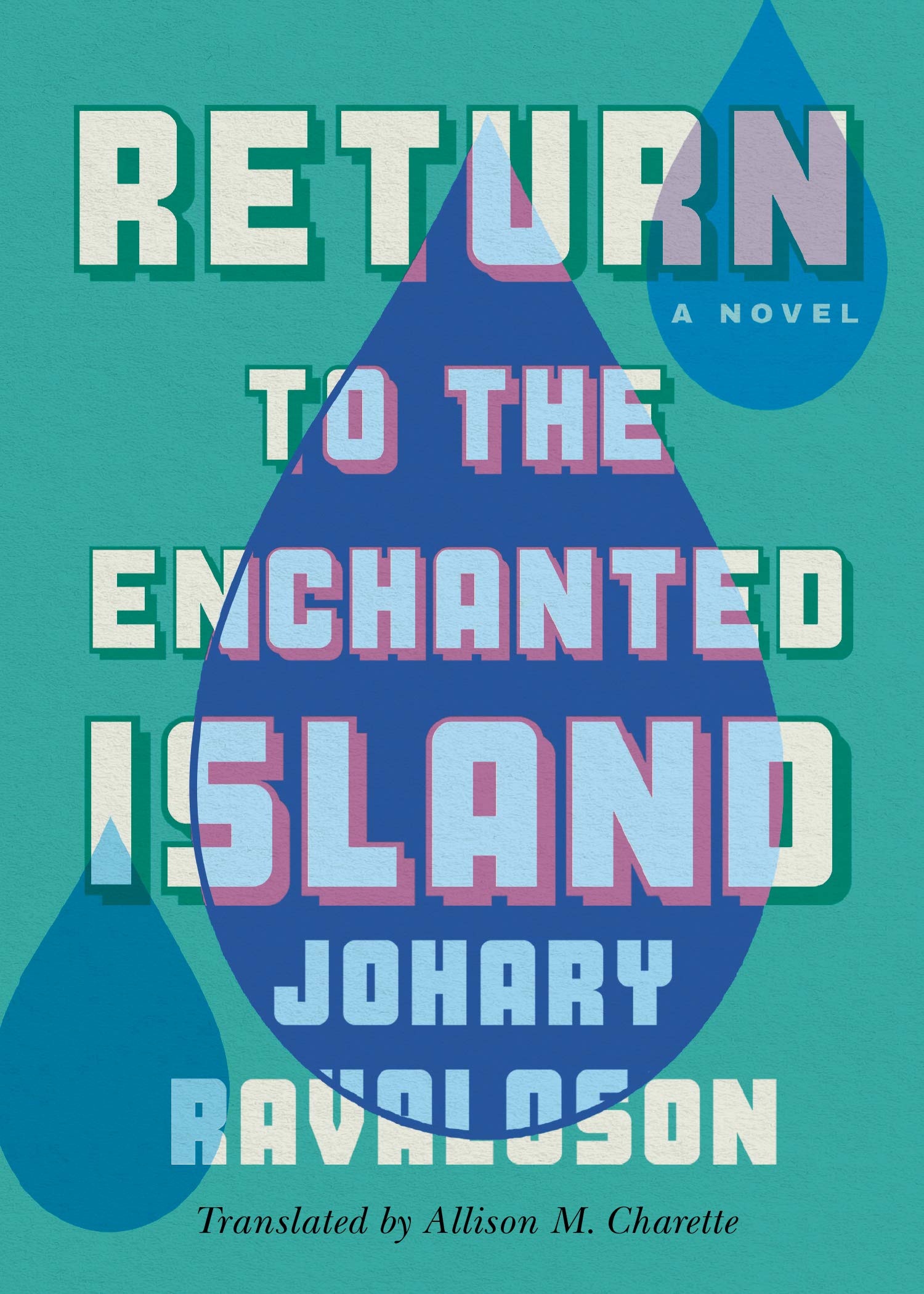 Tuesday Nov 12, 2019
7:00 pm - 9:00 pm
POWERHOUSE @ the Archway
28 Adams Street (Corner of Adams & Water Street @ the Archway)
Brooklyn , NY 11201
RSVP encouraged & appreciated.
Please fill out the form at the bottom of this page if you plan on attending. Facebook event found here.
Words Without Borders and Amazon Crossing Present the NYC Launch of RETURN TO THE ENCHANTED ISLAND by Johary Ravaloson, translated by Allison M. Charette
Featuring both Johary Ravaloson and translator Allison M. Charette in conversation with Uzodinma Iweala, CEO of the Africa Center and author of Speak No Evil and Beasts of No Nation
Pan-African Cuisine by Teranga and Malagasy chocolate tasting by Madécasse
Wine provided by Powerhouse, an audience Q&A and book signing.
This event is part of Brooklyn Falls for France, a cultural season organized by the Cultural Services of the French Embassy and FACE Foundation in partnership with Brooklyn venues.
PLEASE NOTE: Submitting an RSVP for this event DOES NOT guarantee entrance. This is a free-access event — entrance will be on a first-come, first-served basis.
---
About the Book.
In this exhilarating prize-winning novel—only the second to be published in English from Madagascar—a young man comes of age amidst the enchanted origin myths of his island country.
Named after the first man at the creation of the world in Malagasy mythology, Ietsy Razak was raised to perpetuate the glory of his namesake and expected to be as illuminated as his Great Ancestor. But in the chaos of modernity, his young life is marked only by restlessness, maddening insomnia, and an adolescent apathy.
When an unexpected tragedy ships him off to a boarding school in France, his trip to the big city is no hero's journey. Ietsy loses himself in the immediate pleasures of body and mind. Weighed down by his privilege and the legacy of his name, Ietsy struggles to find a foothold.
Only a return to the "Enchanted Island," as Madagascar is lovingly known, helps Ietsy stumble toward his destiny. This award-winning retelling of Madagascar's origin story offers a distinctly twenty-first-century perspective on the country's place in an ever-more-connected world.
About The Author.
Born in Antananarivo, Madagascar, Johary Ravaloson is an author and publisher living in Normandy. Return to the Enchanted Island, his first novel to be translated into English, won the Prix du roman de l'Océan Indien. In 2006 he founded Dodo Vole Publishing with his wife, contemporary artist Sophie Bazin, starting a new trend of in-country publishing in Madagascar and Réunion. Ravaloson is also the recipient of the 2016 Prix du livre insulaire and the 2017 Prix Ivoire for Francophone African Literature for his novel Vol à vif. His latest book released in French is Amour, patrie et soupe de crabes.
About The Translator.
Allison M. Charette translates literature from French into English. She has received an NEA Fellowship in literary translation and a PEN/Heim Translation Fund Grant, been selected for the Translation Lab residency at Art OMI, and been nominated for the Best of the Net. Her translation of Beyond the Rice Fields by Naivo, the first novel to be translated from Madagascar, was published by Restless Books in 2017. She founded the Emerging Literary Translators' Network in America (ELTNA.org), a networking and support group for early-career translators. Visit www.charettetranslations.com.
RSVP
Bookings are closed for this event.