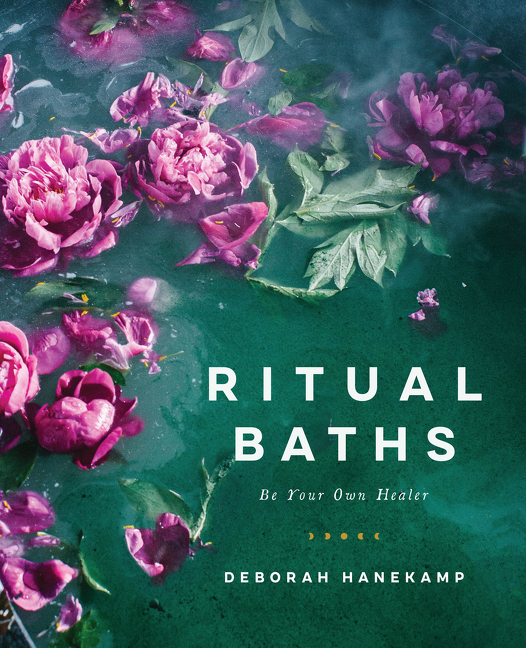 Wednesday Mar 25, 2020
7:00 pm - 9:00 pm
POWERHOUSE @ the Archway
28 Adams Street (Corner of Adams & Water Street @ the Archway)
Brooklyn , NY 11201
RSVP encouraged & appreciated.
THIS EVENT HAS BEEN POSTPONED!  STAY TUNED FOR A RESCHEDULE.
Please fill out the form at the bottom of this page if you plan on attending. Facebook event found here.
PLEASE NOTE: Submitting an RSVP for this event DOES NOT guarantee entrance. This is a free-access event — entrance will be on a first-come, first-served basis.
---
About the Book.
Combining self-care routines with traditional healing techniques, RITUAL BATHS by "fashion's favorite healer" (Vogue) Deborah Hanekamp leaves no crystal unturned and no restorative plant unused. This gorgeous manual is the modern guide for how to use common crystals, herbs, and flowers in your bathtub to achieve inner peace and spiritual wellness. Packed with more than 250 color photographs, it provides helpful advice and 60 bath recipes, including:
Hope Bath: For those who feel lost or full of despair, this bath will help heal and rejuvenate your spirit
Love of My Life Bath: Designed to open the door to true love (and yes, this recipe includes rose petals)
Healthy Boundaries Bath: For when you need help deciphering what is & is not your responsibility
Warrior Bath: Strongest around the full moon, this bath is designed to bring out your inner strength
Find My Purpose Bath: Perfect for those at a personal or professional crossroads and need clarity
Confidence Bath: Designed to help embrace who you are and shine from within
In addition to the specialty bath recipes, Deborah teaches readers about auras, touches on phases of the moon, explains crystal and herbal magic, and provides an encyclopedia of ingredients that addresses each element's healing properties.
Ideal for anyone interested in natural healing and alternative medicine, as well as everyone looking to integrate beautiful and accessible self-care practices into their daily routine, RITUAL BATHS shows you how to create your own medicine and transform your bathroom into a unique healing space.
About The Author.

Deborah Hanekamp, A.K.A. "Mama Medicine," is "fashion's favorite healer" (Vogue). Deborah facilitates Medicine Reading Ceremonies all over the world. These ceremonies integrate nearly 20 years of experience and wisdom in the healing arts –as a yogini, Reiki master, and initiated Amazonian shaman. At the end of every Medicine Reading Ceremony, Deborah prescribes a Ritual Bath. These beautiful baths with flowers, crystals, and herbs, along with her unique aesthetic and approachable personality, have garnered Mama Medicine tens of thousands of global followers. Her work has been featured in Vogue, New York Times, Marie Claire, among others. In a world of gurus and self help overload, Mama Medicine helps us connect to the greatest healing force within us all: the power of love.
About The Moderator.
Colleen Wachob is Co-Founder and Co-CEO at mindbodygreen. She graduated from Stanford University with degrees in International Relations and Spanish, and spent 10 years working at Fortune 500 companies including Gap, Walmart, and Amazon. Wachob lives in Brooklyn, New York, with her husband, mbg Founder and Co-CEO Jason Wachob and their two daughters, Ellie and Grace.
RSVP
Bookings are closed for this event.