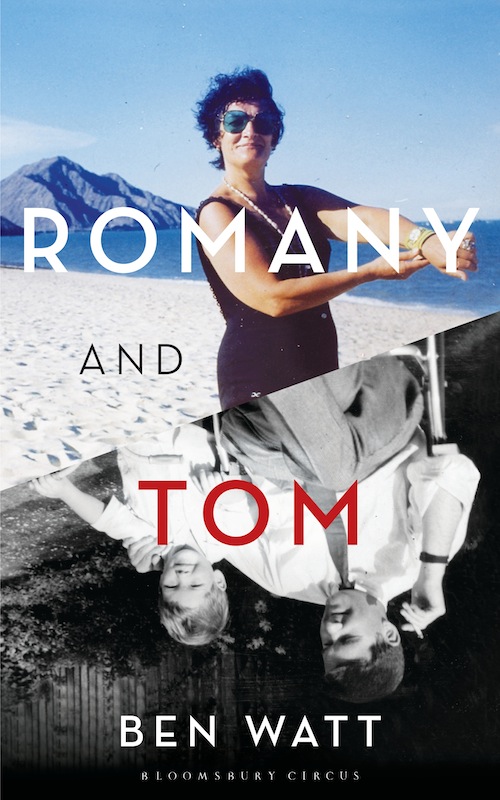 Tuesday Jun 10, 2014
7:00 pm - 9:00 pm
THE POWERHOUSE ARENA [Dumbo]
37 Main Street
Brooklyn, NY 11201
For more information, please call 718.666.3049
RSVP appreciated: RSVP@powerHouseArena.com
-or-
Please fill out the "Bookings" form at the bottom of this page.
---
Best known for his work as part of the alt-pop duo Everything But The Girl, Watt launches his beautifully written chronicle of his parents' lives. The reading will be accompanied by a short music performance.
About Romany and Tom:
"We only ever see the second half of our parents' lives – the downhill part. The golden years we have to piece together."
So writes Ben Watt. His father was a working-class Glaswegian jazz musician—a politicized left-wing bandleader and composer—whose heyday in the late 1950s took him into the glittering heart of London's West End. His mother, Romany, the daughter of a Methodist parson, was a Shakespearean actress who had triplets in her first marriage before becoming a leading showbiz feature writer and columnist in the '60s and '70s. They were both divorced and from very different backgrounds, and they came together at a fateful New Year's Day party in 1957 like colliding trains.
ROMANY AND TOM: A Memoir  is Watt's honest, sometimes painful, and often funny portrait of his parents' exceptional lives and marriage, depicted in a personal journey from his own wide-eyed London childhood, through years as an adult with children and a career of his own, to that inevitable point when we must assume responsibility for our own parents in their old age. Spanning several decades, it is a vivid story of the postwar years, ambition and stardom, family roots and secrets, big band jazz, depression and drink, life in clubs and nursing homes. It is also about who we are, where we come from, and how we love and live with each other for the long term.
About the Author:
Born in 1962, Ben Watt is a musician, songwriter, DJ, and author. His first book, Patient, was a New York Times Notable Book of the Year. He is most well-known for his twenty-year career in the alt­pop duo Everything But The Girl. He is also an international club and radio DJ, and since 2003 has run his own record labels. His first solo album in thirty years is expected in 2014. He lives in north London with his wife, Tracey Thorn, and their three children. Follow him on Twitter @Ben_Watt.
---
For more information, please contact
Justin Levine
email: justin@powerhousearena.com
powerHouse Arena, 37 Main Street, Brooklyn, NY 11201
tel: 212-604-9074 x109
RSVP
Bookings are closed for this event.