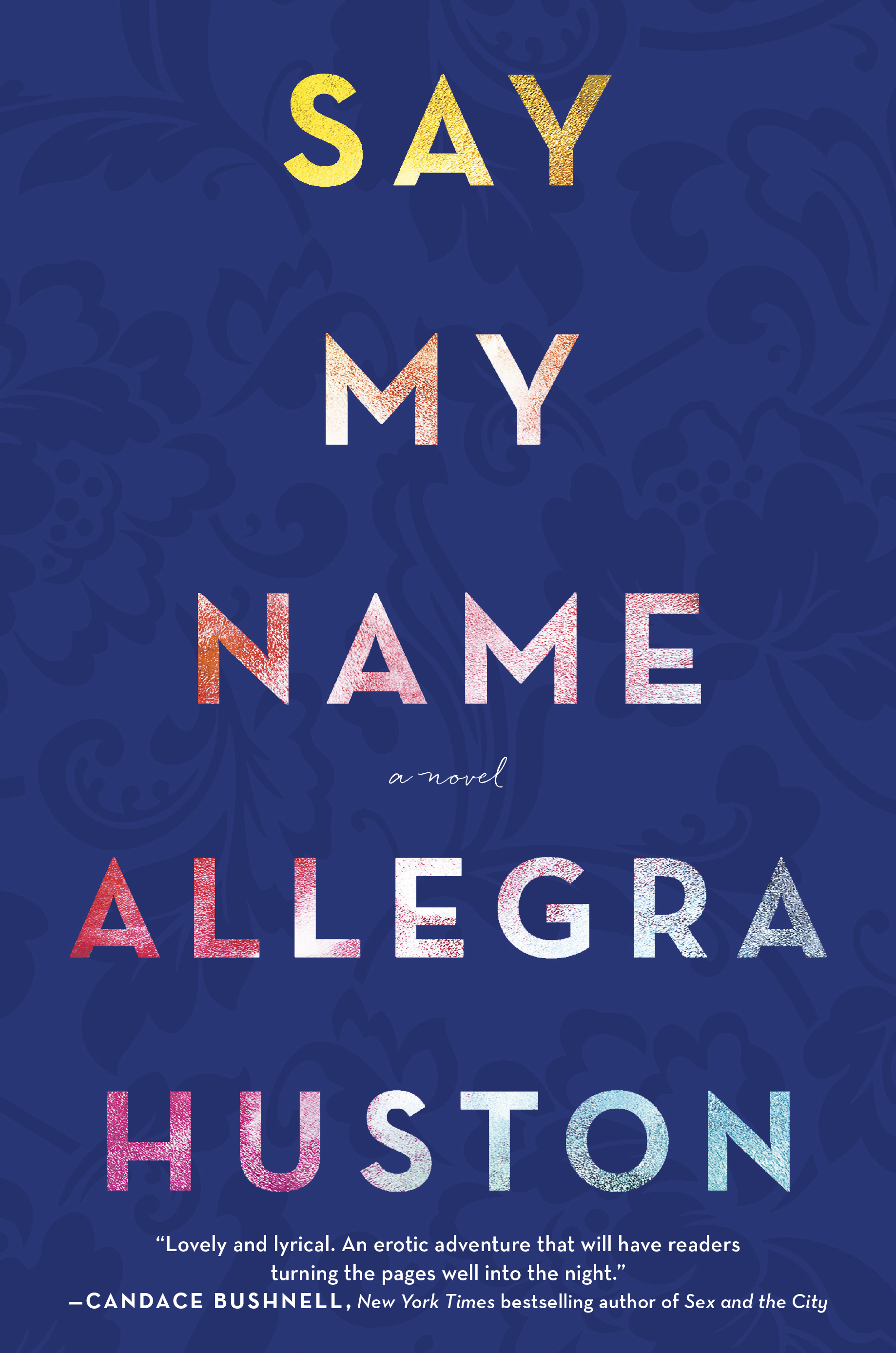 Thursday Jan 11, 2018
7:00 pm - 9:00 pm
POWERHOUSE @ the Archway
28 Adams Street (Corner of Adams & Water Street @ the Archway)
Brooklyn , NY 11201
RSVP appreciated. Please fill out the form at the bottom of this page if you plan on attending.
PLEASE NOTE: Submitting an RSVP for this event DOES NOT guarantee entrance. This is a free-access event — entrance will be on a first-come, first-served basis.
---
About the Book:
Allegra Huston, author of the bestselling memoir, Love Child, makes an impressive debut as a novelist with SAY MY NAME, an evocative and erotic exploration of love, passion, and empowerment. "Fear of Flying for the 21st century" (Katie Christensen, author of Trouble), this uninhibited, supercharged narrative explores an unexpected love affair between a woman in her late forties and a man two decades younger—an affair that awakens her dormant sense of sexuality and propels her toward a newfound sense of independence.
At forty-seven, Eve lives a suburban life, filling her time dabbling in garden design and scouting antiques for a friend's shop. Her long marriage to Larry has grown worse than stale: this once mild-mannered husband has embraced his "spirit animal" and all but abandoned their relationship. Larry has moved into the guest room, and their marriage is now nothing more than a housing arrangement, laced with suppressed resentments and occasional vitriol. Eve's chronic malaise is suddenly alleviated with two life-changing encounters. In a junkshop in the Bronx, she finds an unusual, and badly damaged, musical instrument containing intricate, and beautiful carvings. Despite its poor condition, she feels compelled to buy it. Then, when heading to the New York Public Library to research her find, she runs into a very old friend she has not seen since soon after college. Accompanying Robert is his twenty-eight-year-old son, Micajah, whom Eve last saw as a baby.
Now a musician, Micajah has grown into a handsome man with soulful intensity. The attraction between him and Eve is immediate and palpable, although Eve initially dismisses the idea of anything happening between her and a young man only four years older than her own son as ludicrous. Micajah, though, has a connection to someone who might be able to restore the instrument—which Eve has learned is rare and potentially valuable. When they meet again to discuss it, an erotic encounter quickly turns into a whirlwind affair. Finding herself with a new sense of freedom, Eve embraces a whole new way of looking at her life—even as the relationship begins to take a dark turn.
About the Author:
Allegra Huston has written screenplays, journalism and one previous book, Love Child: A Memoir of Family Lost and Found (2009). After an early career in publishing in the UK, including four years as editorial director of Weidenfeld & Nicolson, she joined the film company Pathé as development consultant. She wrote and produced the award-winning short film Good Luck, Mr. Gorski (2011), and is on the editorial staff of the international art and cultural magazine Garage. She live in Taos, New Mexico, with her fourteen-year-old son.
About the Moderator:
Joan Juliet Buck is a journalist , actor and author whose memoir The Price Of Illusion is out now in paperback.
RSVP
Bookings are closed for this event.