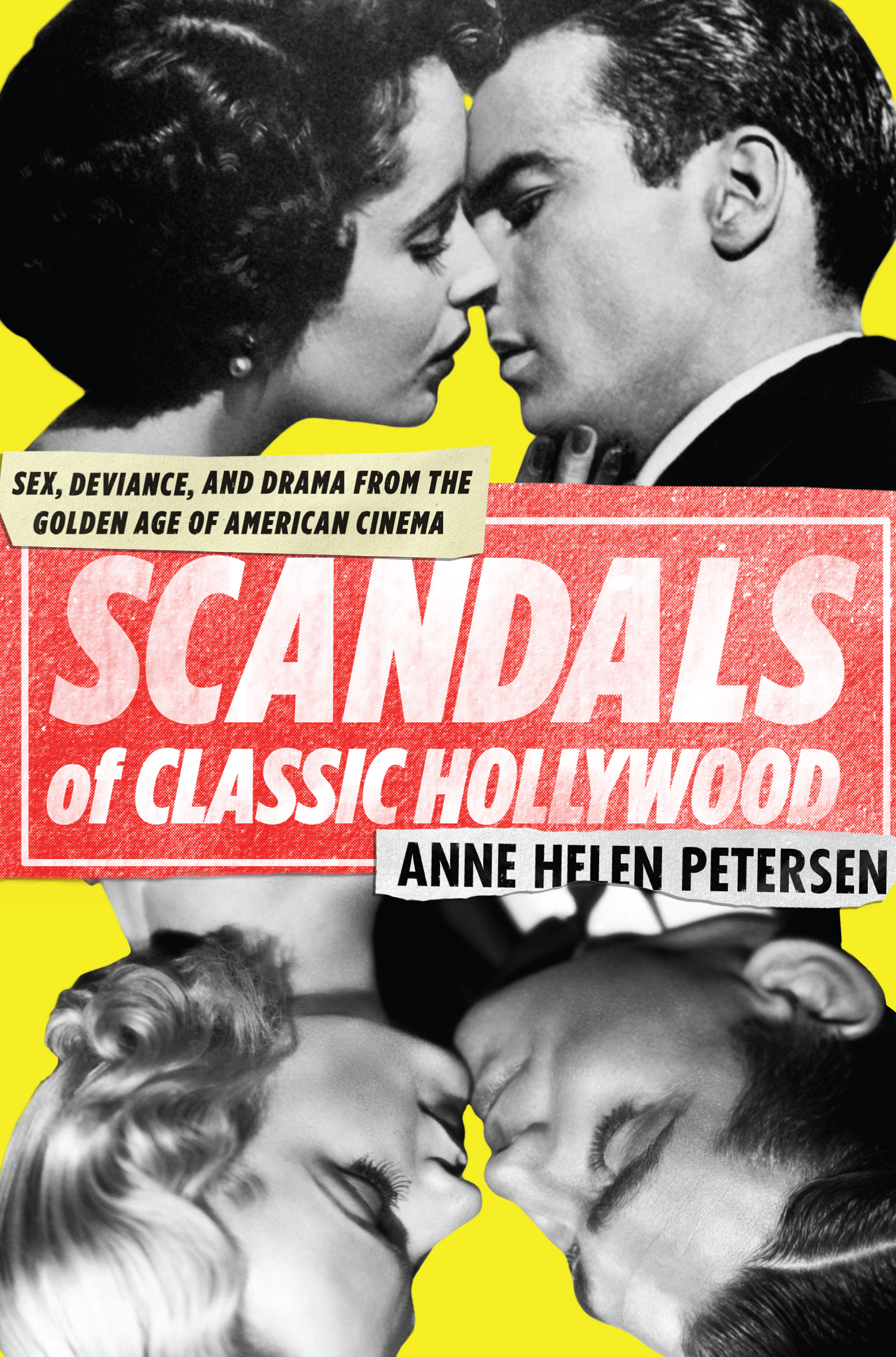 Tuesday Sep 30, 2014
7:00 pm - 9:00 pm
THE POWERHOUSE ARENA [Dumbo]
37 Main Street
Brooklyn, NY 11201
For more information, please call 718.666.3049
RSVP appreciated: RSVP@powerHouseArena.com
-or-
Please fill out the "Bookings" form at the bottom of this page.
---
Buzzfeed's Anne Helen Petersen looks at the Hollywood scandals of yesteryear and far before, showing that celebrity dirt has long been a fertile field for the gossip column.
About Scandals of Classic Hollywood: 
The fascination with Hollywood culture didn't start with TMZ and Perez Hilton. Long before Lindsay Lohan, Kim Kardashian and James Franco ruled the headlines and Tweets could set off a media firestorm, the public has been captivated by celebrities behaving badly. And the stars of yesteryear? They could go head-to-head with today's troublemakers any day.
Based on the popular Hairpin column of the same name, but featuring almost 100% new content, Scandals of Classic Hollywood by Anne Helen Petersen reveals some of the most scandalous stories of Hollywood's past, on topics that would even surprise today's gossip editors: forbidden love, sex, drugs, illegitimate children, illicit affairs, and botched cover-ups.
Part biography, part cultural history, Scandals of Classic Hollywood is an entertaining yet informative read that reveals the best—and most controversial—stories from Tinseltown's past. From obscure silent films stars to the A-listers of the 50s, Petersen dishes on:
The smear campaign against the original "It Girl," Clara Bow, bought on by her best friend
The love triangle with silent film star Mary Pickford in the middle (very reminiscent of the Pitt, Aniston and Jolie love triangle!)
The rise and fall of Judy Garland
James Dean's troubled life and tragic death
Why Mae West was arrested and jailed for "indecency charges"
…and many more scandalous stories. 
This book is not all just tawdry gossip. With its blend of analysis and cheeky commentary, the stories are all contextualized within the boundaries of film, cultural, political and gender history. Put simply, Scandals of Classic Hollywood is sensationalism made smart.
Whether you're a film buff or a gossip newsstand browser, Scandals of Classic Hollywood will make the most salacious movies stars of today seem positively tame.
About the Author: 
Anne Helen Petersen received her Ph.D. from the University of Texas-Austin, where she specialized in the history of the gossip industry. Her writing on media, television, and celebrity has appeared in The Believer, Slate, Vulture, Los Angeles Review of Books, Virginia Quarterly Review, The Baffler, The Hairpin, and The Awl, and she recently left academia to become a full-time longform journalist for BuzzFeed.
RSVP
Bookings are closed for this event.